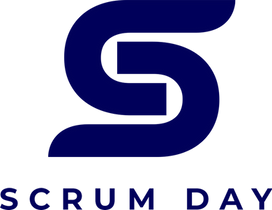 Agile Community Scrum Day in Madison, WI Announced By Scrum.org
The Scrum Day will include Agile meetups, workshops, informative talks, and networking with Agile experts, authors, speakers, and more.
Scrum.org is pleased to announce that the much-awaited Agile Community Scrum Day 2023 in Madison, WI, will be held on September 14, 2023, Thursday, 7:30 AM to 5:00 PM CDT, at 1919 Alliant Energy Center Way.
It will feature discussions and a short interactive training on the Scrum framework. Scrum experts from around the country will be present to share their insights, experience, and knowledge. Special tickets are now available on the website at a discounted price until June 30. Afterward, the Early-Bird and Regular tickets will be available for sale in phases. Here are a few things participants can look forward to at Scrum Day Wisconsin:
The primary agenda of the Scrum Conference is to remove mental roadblocks and misconceptions about Scrum. Participants can engage with leading trainers who will shed light on various aspects of Scrum, thereby eliminating those misconceptions.

Scrum Day participants are eligible for 1 PDU for each one-hour speech or a total of 8 PDUs.

There will be five breakout rooms for product owners, Scrum masters, developers, leaders, and networking activities. The Scrum Day will have a morning and afternoon keynote.

Participants can meet the authors of their favorite Agile books and podcasts, followed by a book signing event. They can also purchase books from their favorite Agile authors.

Get to know others in the local Agile community and gain valuable connections in the Agile meetups. Participants will have access to the best trainers, industry experts, and targeted materials in a brief and engaging format.

Participants can expand their knowledge and find solutions. Learn about Scrum's practices that assist in improved performance of the teams.

Get inspired by some of the local leaders and expert trainers. Their speeches and trainings will motivate participants to continue their journey toward higher levels of team performance.

Get to hear the success stories of the local organizations and leaders who have successfully adopted Scrum.
The Scrum conference will surely be an enlightening session, where participants will hear from renowned experts in Scrum from across the world, including leaders at Scrum.org, Sub-Zero, and Stanford. They can also learn about Kanban and Agile practices.
The Agile Scrum events will start with keynote speaker Keith McCandless leading the participants through a short string of Liberating Structures to demonstrate how, with the help of short activities, one can build agreement and momentum among a large group of stakeholders. As mentioned above, each participant can join their breakout room of choice: Developer Track, Scrum Master Track, Leadership Track, Product Owner Track, and Networking Activities. These rooms will be open throughout the day for 15 minutes each in five sessions.
To see the full schedule of the event and get discounted tickets, visit https://www.scrumday.org/event-details/scrum-day-2023.
About Scrum Day
Scrum Day is an event that provides a platform for participants to refresh their skills through workshops and informative talks on evidence-based management, product ownership, flow management, and more. It will also include speed networking opportunities and a book signing.
###
Media Contact
Scrum Day
Website: https://www.scrumday.org/

Questions: https://www.scrumday.org/contact
newsroom: news.38digitalmarket.com