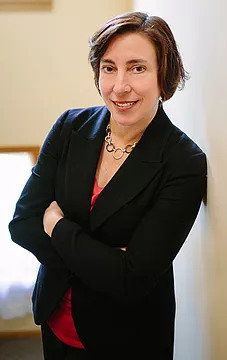 AMMC Recommends Using Meditation and Yoga to Relieve Chronic Pain
A recent article published on AMMC's official website suggests using yoga to relieve chronic pain. Studies show that yoga and meditation are highly effective at relieving chronic pain.
Many experts have over the years recommended using meditation to relieve chronic pain. Yoga has also been one of the most effective exercises for people suffering from chronic pain. Meditation works by using an entirely different pathway to handle pain compared to traditional forms of treatment. Meditation alters how the brain works; this helps an individual manage pain better.
Advanced AMMC cited a 2012 study, concluding that regular mindfulness practices or meditation help to modify how the brain responds to pain; it helps to evaluate pain contextually. Using meditation, people with pain can help to detach cognitively with improved sensory processing; this allows you to tolerate pain better.
The latest study conducted in 2018 showed that regular meditation could alter the brain's structure, essentially altering the thickness of the brain, making people in the study group far less sensitive to pain.
However, it is worth noting that pain isn't blocked by meditation. Instead, it helps practitioners pay attention to the pain and find a way to relieve it. In other words, meditators don't ignore the discomfort but instead attune their mind to work with it. Accepting pain helps to increase tolerance, with meditation putting the mind and body in a calm state, promoting endorphins' release.
Readers can learn more by reading the article in its entirety by visiting https://advancedmmc.com/meditation-and-yoga-to-relieve-chronic-pain.
"We have been treating people with chronic pain for a long time. In almost every instance, we've discovered that yoga and meditation can profoundly affect a person's feeling of pain. We've had people report that there was a significant reduction in their pain after just a few weeks of meditation and yoga." Said one of the professionals at Advanced AMMC.
She added, "Meditation helps to realign the mind, ensuring that the person feels better sooner, and that also helps them cope, if not overcome, future instances of pain."
About Advanced Musculoskeletal Medicine Consultants, Inc
Advanced Musculoskeletal Medicine Consultants, Inc (AMMC) is headed by Dr. Patricia Delzell, M.D, who is a world-renowned musculoskeletal ultrasound specialist. In addition, she is a fellowship-trained professional in integrative medicine with expertise in cross-section imaging. Since she is also a board-certified musculoskeletal radiologist, she has many years of experience with integrative treatment and chronic pain.
Advanced Musculoskeletal Medicine Consultants is a leader in integrative pain management with a focus on ultrasound diagnostic solutions, ultrasound-guided treatments of musculoskeletal scars, and therapies to provide relief from chronic musculoskeletal pain.
###
Contact
Dr. Patricia Delzell, MD
Advanced Musculoskeletal Medicine Consultants, Inc.
Address: 8401 Chagrin Rd Suite 20A Chagrin Falls OH 44023.
Phone: 440-557-5011
Email: [email protected]
Website: https://www.advancedmmc.com/
newsroom: news.38digitalmarket.com

This content is published on behalf of the above source. Please contact them directly for any concern related to the above. 
This press release may contain forward-looking statements. Forward-looking statements describe future expectations, plans, results, or strategies (including product offerings, regulatory plans and business plans) and may change without notice. You are cautioned that such statements are subject to a multitude of risks and uncertainties that could cause future circumstances, events, or results to differ materially from those projected in the forward-looking statements, including the risks that actual results may differ materially from those projected in the forward-looking statements.