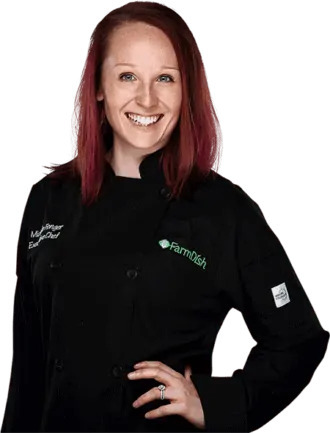 Announcing the Launch of Mealkite.com, a New Reviews Website in the On-Demand Food Industry
Comprehensive Video Reviews and Written Reviews by Culinary Expert Michelle Fonger
LA CROSSE, WI - 12th October 2020 – Michelle Fonger, a culinary expert, entrepreneur, foodie, and adventure seeker is pleased to announce the launch of Mealkite.com, a food reviews website. There has been a tremendous demand for the on-demand food delivery services given the current situation. Whether it is meal kits or prepared-meal delivery services, customers look for places that offer tasty healthy meals with total value for your money. Most customers are often disappointed with the food rather than the service. Only if they had some help choosing the best service provider, they could enjoy better, tastier, and healthier meals. 
Mealkite.com was started to help people buy food as they become better informed. The site provides comprehensive written and video reviews on the most popular meal-kits, prepared meals, and food delivery apps currently available in the on-demand food industry. Michelle and her husband Chad are ardent food lovers. They have together created Mealkite as a guide for fellow foodies who wish to find some decent food in the ever-growing meal delivery industry. There are so many new apps and food delivery service based joints opening up it's difficult to evaluate and keep them straight. It is nothing but a confusing task to choose the best among the lot. The first and foremost question that pops in the mind for anyone ordering food online is whether the food delivery service can stand up to the expectations. 
Mealkite.com is an excellent solution to all those individuals with foodservice apprehensions. Most importantly, the reviews also encourage people to choose from a variety of dishes not just from one single place but from different places. Michelle does an amazing job scouring the place for some great restaurants and places that offer scrumptious food. Michelle, a trained chef who has spent almost a decade working in the food industry, had also operated her own meal delivery service including catering for high-profile clients. During this period she also gathered immense experience writing stories including recipes and meal kit reviews. 
Michelle and Chad started this site to share their food journey with other food lovers and inspire them to bring something unique and deliciously new to their tables; that which is healthy and made by the freshest produce and ingredients. The site also consists of a recipe box that allows visitors to browse for recipes from their favorite meal kit service provider. For those who are looking for plant-based food or gluten-free dishes, low-cost meals, or food that is indulging, Mealkite.com is a place to start the search. Breakfast, lunch, snack, and dinner options, whatever the meal type may be, Mealkite.com will walk the visitors through finding the perfect meal delivery service. 
About MealKite.com 
MealKite.com is an online review site on food delivery apps, prepared meals, and top meal-kits available in the on-demand food industry. While the reviews help the food delivery service providers and prepared meal delivery apps gain more customer base, customers on the other hand will be able to choose food that has been tried, tested, and reviewed. The current categories for review are meal kits, baked goods, kid-friendly meals, wine and alcohol, prepared meals, special diets, snacks, smoothies, and juices. 
Contact
Michelle Fonger
Website: https://www.mealkite.com/