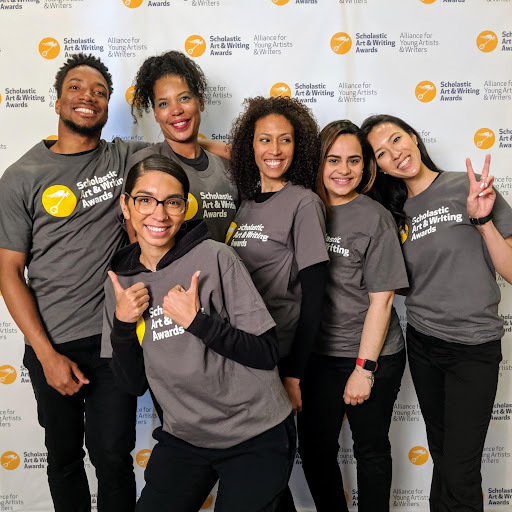 Assist Marketing Announces Staff Expansions and Trade Show Preparations for the Upcoming Busy Season
Assist Marketing has announced a targeted large-scale increase in staff and preparations for the upcoming stacked trade show season. Company's expansion will span a variety of industries and channels.
Assist Marketing, one of the leading event staffing agencies in the United States, has announced staff expansions to address the needs of the busy trade show season. The company has also published a detailed look into the rigorous preparations Assist management staff are undertaking to ensure well-staffed events.
The Assist Marketing team understands the importance of the trade show season and is thus preparing to meet its responsibilities to clients head-on. Trade shows are the perfect opportunity for new and upcoming companies to showcase their products and services. Event staffing companies like Assist Marketing make it possible to have seasoned professionals on hand.
Tradeshows and similar events also provide opportunities to older and well-established organizations to introduce newly revamped marketing strategies or product lines.
Regardless of the level of organization, tradeshows are the ideal setting for companies to get much-needed exposure. Trade Shows also allow the teams to learn from peers in the industry, listen to what other businesses are accomplishing, and network with the right players in the field when the need arises.
Assist Marketing is a nationwide event staffing agency with an ever-expanding pool of well-trained staff. Under the competent supervision of experienced Assist Marketing management, staff is ready to serve the company's clients at trade shows all around the country.
Assist Marketing's team is well trained and qualified to man the tradeshow floor on behalf of the clients helping businesses get the most out of this opportunity. The preparation includes an appropriate assessment of venues, audiences, and client requirements, and selecting the right staff for the show. The team also comes prepared with appropriate equipment and materials to cover the trade show event.
Consumer engagement, lead generation, and product demonstrations from experienced Assist Marketing's emcees, presenters, and spokesmodels, amongst others, help set businesses apart in more ways than one.
Visit https://www.assistmarketing.com/trade-show to learn more about how Assist Marketing helps some of the most established businesses at trade shows across the country.
An Assist Marketing trade show supervisor explained the benefit of adequate representation at a trade show, saying:
"Trade shows are a cost-effective way to showcase your brand and sell your product. Trade shows are deceptively simple, low-cost solutions to promote your brand with a modest booth, some technology attachments, and selling charm. However, in reality, they require much more. Trade shows are open to a wide and diverse range of audiences, not only the general public. This gives businesses of all sizes a platform to promote their product or service to a larger group of people which is where having professionals can make all the difference."
He further explained that the company is always prepared for the busy season, and Assist Marketing Management continues to keep its large workforce inspired to outperform the competition during the upcoming trade show season.
"We keep our team motivated. We have a system to ensure continuous training, education, and practice to guarantee results."
About Assist Marketing
Assist Marketing is a Chicago-based, major events staffing agency, which focuses on clients and their needs. The company has, over the years, managed to build a sizable presence by focusing on helping clients with what they need with real-time communication instead of just relying on the use of technology. Furthermore, the company has a track record of employing the most talented and brilliant minds in the industry, which enables them to provide clients with insights that would otherwise not be possible.
###
Contact
Assist Marketing
W149N7503 Sylvan Ln Menomonee Falls Wi 53051
Phone: (877) 803-7217
Email: [email protected]
Website: https://www.assistmarketing.com
newsroom: news.38digitalmarket.com

This content is published on behalf of the above source. Please contact them directly for any concern related to the above. 
This press release may contain forward-looking statements. Forward-looking statements describe future expectations, plans, results, or strategies (including product offerings, regulatory plans and business plans) and may change without notice. You are cautioned that such statements are subject to a multitude of risks and uncertainties that could cause future circumstances, events, or results to differ materially from those projected in the forward-looking statements, including the risks that actual results may differ materially from those projected in the forward-looking statements.