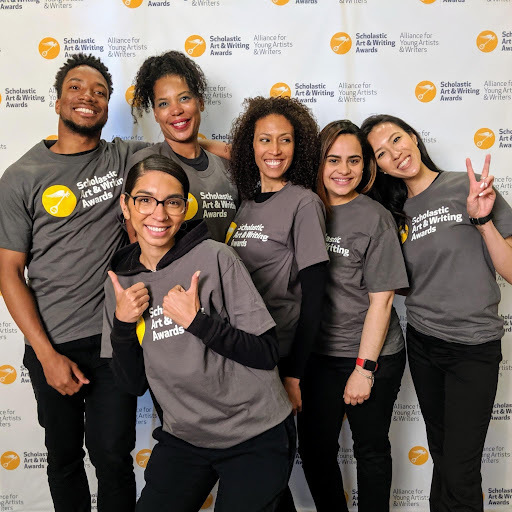 Assist Marketing Shares Valuable Insight Into Post Pandemic Staffing Agency Trends
Assist Marketing has put together some valuable insight into future post-pandemic trends for the staffing agencies industry. The company has noted that many event staffing agencies are poised to grow.
The COVID-19 pandemic has hit many industries like hospitality, entertainment, and tourism, and many event staffing companies particularly hard. However, data gleaned from various sources and put together by Assist Marketing suggest that the worst may be in the past. Most staffing agencies can expect to see business improve come 2022, that's when some restrictions will be lifted and businesses are hoping to return close to 'business as usual."
However, all nationwide event staffing agencies will have to stay tough through the next few months of 2021. While things have improved considerably over the past five months, there is still much room for improvement, especially lifting mask mandates and increasing quotas for the number of people who can be present at an office or venue. Also, trade show staffing will hopefully see a revitalization of business once trade shows and events start opening up as they did before the pandemic. While it can be hard to say how much time it may take for sure, businesses that have the resources to hang on will need to be poised to meet demand.
Readers can find out more about Assist Marketing and what the company offers by visiting https://www.assistmarketing.com.
Experts strongly believe that in the US, full economic recovery may take as many as four years. However, many of the hardest-hit industries will start recovering sooner than later, which is good news, especially for those in the event staffing industry. The increasing number of events will almost guarantee that there is more than enough work.
"It has been some of the toughest few months we've ever had to ensure. However, we strongly believe that the hardest part of this pandemic is over. If anything, it can only go uphill from here, and the figures from many industries show that. That said, businesses in some industries may have to wait longer than others. Also, smaller, more vulnerable businesses may have already shuttered, unfortunately. That means whoever is left will need to step up to meet demand." Said an expert working at Assist Marketing.
She added, "Assist Marketing knows that economic recovery and thus, business recovery, is around the corner. However, we hope that it is sooner than later. That said, there is already a roster of trade shows and other major events planned for 2022, which gives us hope that there will be growing demand in this industry. If anything, it is worth maintaining an optimistic outlook, and we think that the figures and opinion of many experts are helping us do just that."
About Assist Marketing
Assist Marketing is a Chicago-based, major events staffing agency, which focuses on clients and their needs. The company has, over the years, built a sizable presence by focusing on helping clients with what they need with real-time communication instead of just relying on the use of technology. Furthermore, the company has a track record of employing the most talented and brilliant minds in the industry, which enables it to provide clients with insights that would otherwise not be possible. That's why they have become the go-to marketing agency in the city.
###
Contact
Assist Marketing
W149N7503 Sylvan Ln Menomonee Falls WI 53051
Phone: (877) 803-7217
Email: [email protected]
Website: https://www.assistmarketing.com
There is no offer to sell, no solicitation of an offer to buy, and no recommendation of any security or any other product or service in this article. Moreover, nothing contained in this PR should be construed as a recommendation to buy, sell, or hold any investment or security, or to engage in any investment strategy or transaction. It is your responsibility to determine whether any investment, investment strategy, security, or related transaction is appropriate for you based on your investment objectives, financial circumstances, and risk tolerance. Consult your business advisor, attorney, or tax advisor regarding your specific business, legal, or tax situation.