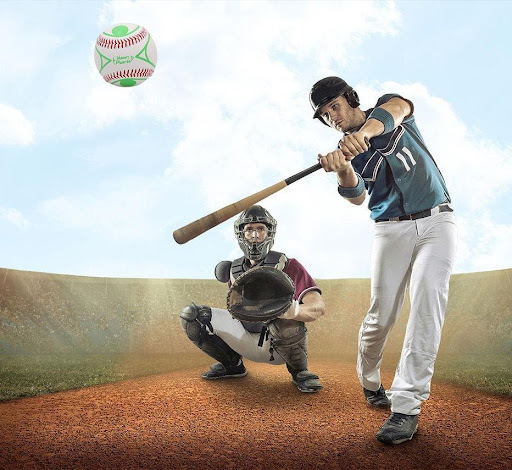 Better Baseball Player by Virberu Sports Publishes Its Latest Set Of Training Drill Videos for Vision Pearls Baseballs
Better Baseball Player by Virberu Sports, the producers of scientifically designed baseball aids, published their latest training videos using Vision Pearl baseballs.
The latest batch of videos published by the company go into various techniques that can be used to help players develop their vision skills. It covers helping develop vision skills for pitchers, sluggers, and fielders alike. Better Baseball Player's videos prove invaluable in helping players across all leagues improve and develop their vision skills.
Trainers can select their desired Vision Pearl balls in six distinct colors: blue, black, green, orange, purple, and yellow. Each Vision Pearl baseball is strategically designed to present a "color blur" effect when it reaches the hitting zone. These aids help develop and maintain the visual skills necessary for better pitching, fielding, throwing, and hitting.
To view the training videos, please visit https://www.betterbaseballplayer.com/training-videos.
The comprehensive training drill videos are sorted into four major categories.
Vision Pearl hitting

Vision Pearl fielding

Fast-ball pitching

Fast-ball throwing
Each category is an umbrella term used for all the relevant drills for that aspect of the game. These drills are carefully curated to meet the needs of a wide variety of players. The training drills can be employed for beginners just starting to practice baseball and by the professionals playing in national leagues but who need to shore up their skills.
The training videos for Hitting using the Vision Pearl baseball includes Tee drills, Flip drills, Front short toss, and live batting practices. The Fielding videos for Vision Pearl balls include Infielder drills, Outfielder drills, and Catcher drills. Each video is followed by an easy-to-read description of the training strategy. Coaches are also provided with a selection of positions and scenarios to maximize players' output.
The training videos using Fast-balls include pitching for 4-seam Fastball training and 2-seam Fastball training. Lastly, for throwing practice, the training videos include a grip explanation tutorial, throwing technique drills, catch play and warm-up exercises, infielder training drills, and outfielder training drills. Every Fast-ball drill video is also followed by pointers for the trainers and coaches.
The effectiveness of the Vision Pearl baseball drills was experienced firsthand by the Golden Gophers of the University of Minnesota who said:
"We used the Vision Pearls with our players in tee drills, toss drills, and short-toss batting practice. We also use the Vision Pearls for defensive fielding drills. We have the infield, including pitchers, call out the colors when fielding ground balls or catching when covering a base." said Rob Fornasiere, the assistant head coach of the University of Minnesota.
Mike Fine, the head coach at the 10 Youth Team, has also been using the Vision Pearl baseball training equipment and training programs who was quoted as saying on the brand's website:
"Our team benefited from using the Vision Pearls as we used the Vision Pearls in a 3-pronged approach in our hitting drills – tee drills, flip drills, and live batting practice. Our coaches believed we had a very positive outcome as there was a measurable impact in terms of the ' 'boy's productivity at the plate."
Vision Pearls' innovative design allows them to be included in practice gameplay making them more effective compared to solely instructions.
​About Better Baseball Player
Vision Pearls was created to promote vision training with the help of training aids so that players could enhance or improve their batting and hitting skills. The goal for the product was to ensure that the resulting technology was usable and of high quality, which led to the creation of the company's Vision Pearls. Vision Pearls is complemented by FAST-Balls, which is meant to help players develop their pitching skills.
###
Contact
Better Baseball Player
Chicago, Il
Phone: (312) 678-5596
Email: [email protected]
Website: https://www.betterbaseballplayer.com
There is no offer to sell, no solicitation of an offer to buy, and no recommendation of any security or any other product or service in this article. Moreover, nothing contained in this PR should be construed as a recommendation to buy, sell, or hold any investment or security, or to engage in any investment strategy or transaction. It is your responsibility to determine whether any investment, investment strategy, security, or related transaction is appropriate for you based on your investment objectives, financial circumstances, and risk tolerance. Consult your business advisor, attorney, or tax advisor regarding your specific business, legal, or tax situation.