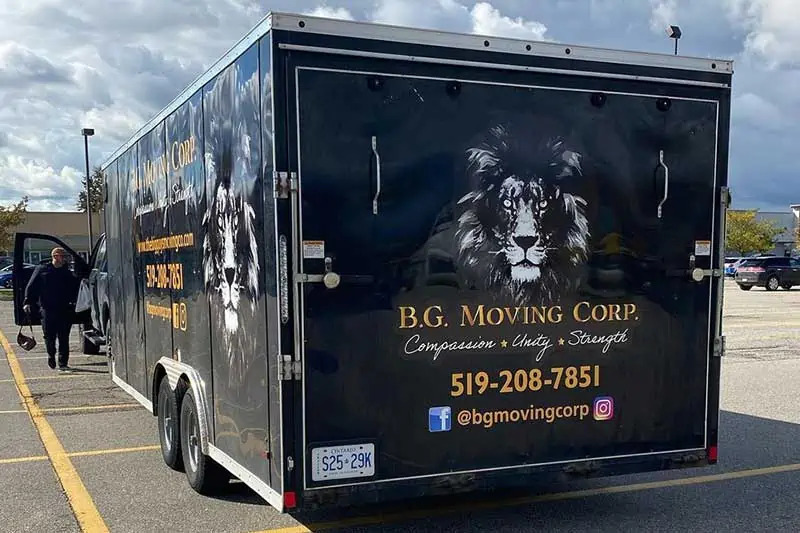 B.G. Moving Company, Reputed Movers in Cambridge Ontario Providing Free Quick Quotes
Experience Exceptional Customer Service from Fully Insured Local Movers Offering Full-Scale Moving Services at Competitive Prices
B.G. Moving Company, the reputed movers in Cambridge, Ontario are pleased to announce free quick online quotes across moving services. The objective of these local movers is to meet the varied demands, requirements, and expectations of their customers irrespective of the nature, budget, and size of the move. No move is too big or too small for these movers. They treat every move with the same level of commitment and dedication. The local moving company specializes in local and long-distance moves both residential and commercial. There are four major reasons why these movers are Ontario's most sought-after service providers.
The first reason is that they are licensed and insured which means that customers can without a doubt hire them and stay at peace that their belongings are in safe hands. The second reason is the crew itself. The trained and experienced movers do not hesitate to go the extra mile in making it a pleasant experience for their customers, and customer satisfaction is always their top priority. The third reason is the logistics which also includes fully equipped, clean, and well-maintained trucks used for transporting the cargo. Lastly, the company is a family-owned and operated moving company and have established a name as the most reputed local movers in the industry.
"Would definitely recommend this company to anyone for moving! The guys were so professional quick and fun! Made our move very smooth", says Alana Mcnichol, a happy customer. It doesn't really matter how small or big the item is, how light in weight, or how heavy it could be. All that matters is ensuring it reaches from Point A to Point B safely. This moving company also cares for the environment. They use totes as much as possible for all local moves. These totes are made up of sturdy and reusable plastic moving boxes. They are the perfect alternatives to cardboard boxes and can move household items just as safely and conveniently.
Apart from the regular moving and packing services, these local movers in Cambridge Ontario also specialize in disassembling and reassembling of furniture. They also assist the real estate agents in home staging services wherein the moving experts assist in relocating furniture and other heavy items. Charges are as applicable. The company also has specialist movers who are trained to move pianos, pool tables, hot tubs, and other specialty equipment at standard rates. Customers can now call the office for a quick-moving estimate. Although the local movers suggest scheduling a move in advance, they don't mind picking up emergency requests when the staff is available.
To learn more visit https://thebigguysmovingco.com/services/
About B.G. Moving Corp.
B.G. Moving Company are the local movers in Cambridge, Ontario offering full-scale moving services including residential and commercial moving, move-out cleaning, packing service, in-home labor, retirement home moving, local deliveries, and piano relocation services. They currently serve customers in Cambridge, Waterloo, Guelph, Brantford, Burlington, Hamilton, Barrie, Toronto, and London in Ontario.
###
Contact
B.G. Moving Company
Phone: 226-368-1676
Website: https://thebigguysmovingco.com/
newsroom: news.38digitalmarket.com

This content is published on behalf of the above source. Please contact them directly for any concern related to the above. 
This press release may contain forward-looking statements. Forward-looking statements describe future expectations, plans, results, or strategies (including product offerings, regulatory plans and business plans) and may change without notice. You are cautioned that such statements are subject to a multitude of risks and uncertainties that could cause future circumstances, events, or results to differ materially from those projected in the forward-looking statements, including the risks that actual results may differ materially from those projected in the forward-looking statements.