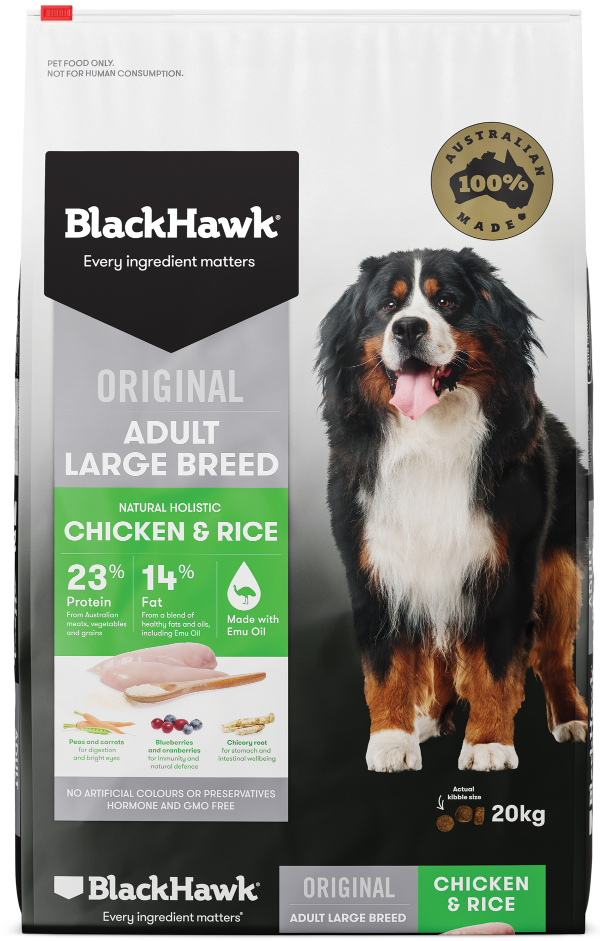 Black Hawk Pet Care Raises The Bar For Food Products For Pets
Brings options made from real ingredients that offer excellent benefits to cats and dogs
Black Hawk Pet Care, the renowned name in the business, has raised the bar for food products for cats and dogs by bringing options with only real ingredients that offer excellent health benefits to furry companions.
The company has already made its mark with pet owners in Australia and New Zealand on the back of its impeccable quality products that have hit the right spot with their four-legged friends. To begin with, their Pet Food options are proudly made in rural New South Wales, and the ingredients used in them are sourced from the country. It has strengthened the brand's commitment to farmers and the local community, which is reflected in the quality of its products as well.
Since becoming a part of the Masterpet family, which has been in the industry for more than nine decades, this commitment has grown further. Black Hawk Pet Care has done its best to ensure that pet parents can offer loving care to their cats and dogs while making sure that they eat just right with the finest quality ingredients. In fact, all the ingredients that pet owners can find in their food products are 100% real and natural ingredients.
Black Hawk Pet Care has been the champion of the real food movement for pets. And it has dedicated itself to bringing them food that improves their health, happiness, and longevity. Its original recipe, which is now popular amongst doting pet parents, is a result of applying thoughtful reasoning to pet diets. It has ensured that pets get many wellness benefits including shinier coats and an overall happy demeanor. At the heart of it, are the natural ingredients that have gained prominence today.
The brand also sheds light on some of these ingredients and why they have become integral to real Pet Food. For example, pumpkin has come to be considered a superfood because of its wide range of benefits including high fiber content. Rosemary on the other hand is rich in antioxidants and is an effective natural preservative. Apple, oats, beef, beet pulp, berries, carrots, chicken, cashews, chicory roots, dandelion, eggs, kangaroo, sea kelp, and sweet potato are just some of these real ingredients that have solid benefits.
But that's not all; Black Hawk Pet Care also offers useful tips and news about the latest in food diet. Readers can learn about different topics ranging from can dogs eat cat food to how interactive feeding makes a difference. To read more of these useful articles and get information on its high-quality, real food items, one can visit https://blackhawkpetcare.com/.
About Black Hawk Pet Care
Part of the renowned Masterpet family, it has become the go-to place for high-quality food products for pets, which are manufactured in rural NSW and made from ingredients sourced in Australia.
###
Media Contact
Black Hawk Pet Care
Address: Lot 2, 31 Topham Road, Smeaton Grange, NSW 2567
NZ Free Phone - 0800 738 546,
AUS Free Call - 1300 651 111


URL: https://blackhawkpetcare.com/
Email: [email protected]
newsroom: news.38digitalmarket.com