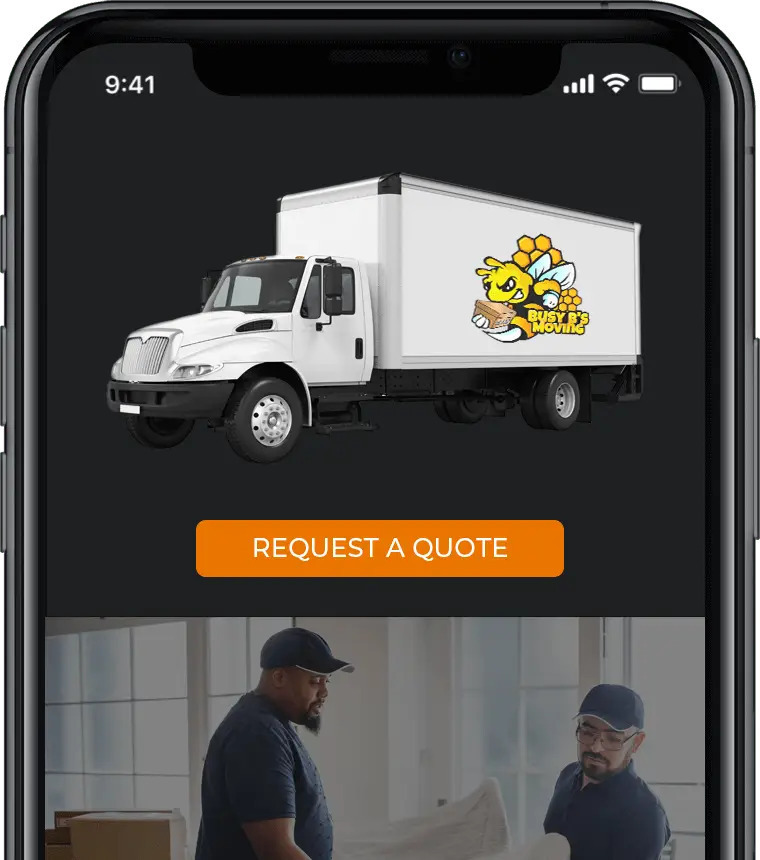 Busy B's Moving, Leading Madison Movers Expand Services across Wisconsin
Offering an Array of Local, Long Distance, Residential, Commercial Moving, Packing and Unloading Services
Busy B's Moving, leading Madison movers are pleased to announce that they have expanded services across Wisconsin. These movers are known for their full range of residential and commercial moving services. They have been offering world-class services for over 8 years now to the customers of Sun Prairie, Middleton, Milwaukee, Madison, and surrounding Wisconsin areas. Hiring professional Milwaukee movers is a good idea especially if people want their move to be stress-free. There are other movers who offer their services for cheap, however, there are always shortcuts involved starting with the people that they hire. These are the movers who always come up with last-minute cancellations and no-shows.
Busy B's Moving is the most trusted and reputed Milwaukee movers who prepare the home for the move and help their customers make a smooth transition into new homes and locations. These local and long-distance movers can do each and every task with utmost ease. This is what they have been doing and love to do on any given day. When people hire professionals, they will be able to witness the most efficient services. The Madison movers take great care in protecting the property and the premises while the move is being conducted. They prevent any possible damage to the furniture, cabinetry, and any other large items.
Finding reliable long-distance movers can be quite a task especially with so many companies around. Customers might want to pay attention to factors such as easy scheduling, honest pricing, delivery timeframes, and most importantly the customer reviews. Busy B's is one such company that qualifies as the most reliable moving company. For these movers, every move is important no matter how far or near the move might be. Just because it is a short distance move, it doesn't mean customers have to compromise on the quality of the services. These professional movers are here to help their customers with every aspect of the move.
Busy B's offers a full range of services including full packing and setup services too. They also offer custom packing services for expensive, heavy, and fragile items such as marble, glass, antiques, art, piano, etc. Their large item moving services are exclusively designed for pianos, pool tables, hot tubs, specialty equipment, swing sets, and other items that weigh more than 400 pounds. Customers don't have to worry about losing a box or an item anymore. Each of the items is carefully packed, organized, coordinated, and tracked. The foolproof software allows all important parties to communicate through this system. Customers can call now for an in-house estimate for a move accurate quote.
To learn more visit https://busybsmoving.com/residential-moving-services/
About Busy B's Moving
Busy B's Moving is the leading Madison movers offering full-scale residential, commercial, local, and long-distance moving services along with packing and unloading services and large item moving. The company operates from Janesville, Madison, Milwaukee, Sun Prairie, and Wisconsin Dells.
###
Contact
Busy B's Moving
Address: 2840 Capitol Dr, Sun Prairie, WI 53590
Phone: 608-888-4353
Website: https://busybsmoving.com/
This content is published on behalf of the above source. Please contact them directly for any concern related to the above. 
This press release may contain forward-looking statements. Forward-looking statements describe future expectations, plans, results, or strategies (including product offerings, regulatory plans and business plans) and may change without notice. You are cautioned that such statements are subject to a multitude of risks and uncertainties that could cause future circumstances, events, or results to differ materially from those projected in the forward-looking statements, including the risks that actual results may differ materially from those projected in the forward-looking statements.