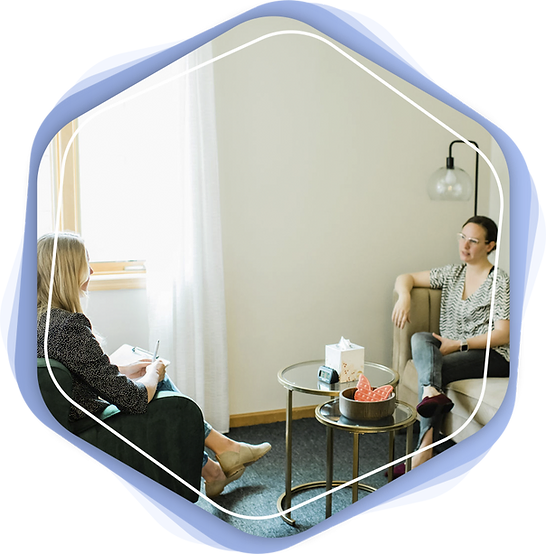 Calm Mind Counseling Center Explains Difference Between Mental Health and Emotional Health
It helps identify warning signs of depression and different ways to combat it.
Calm Mind Counseling Center explains the difference between mental and emotional health. There is always a confusion between the two. Emotional health is an individual's ability to cope with emotions and feelings and manage them to build positive relationships. Mental health, on the other hand, is an individual's ability to think clearly, cope with stress, manage emotions, and make the right decisions. People have psychological differences in terms of rational thinking, managing difficult situations, and making good decisions. Emotionally healthy people can recover from traumas faster and make necessary changes quickly.
Calm Mind Counseling Center highlights the importance of identifying the warning signs of depression and finding different ways to combat them. In the post, trauma therapists talk about how depression is different for different people. It highlights statistics on various aspects of depression, as it is one of the most widespread mental health disorders in the United States. The warning signs to look out for are persistent sadness, loss of interest in regular activities, increased anxiety and irritability, hopelessness, suicidal thoughts, sleep disturbances, weight changes, changes in eating patterns, and social isolation, among many others.
The post also provides various ways to cope with depression and how family members and friends can help their loved ones come out of this phase. First, anyone who feels they are going through depression should talk to someone and ask for help, whether it is professional help or help from a close friend or family member. Calm Mind Counseling Center is always here to assist. It has the best trauma therapists in the city, offering professional help to those suffering from mental health conditions, including trauma, substance abuse, anxiety disorders, eating disorders, and many more.
The center also takes this opportunity to share that the clinic has certified EMDR specialists. EMDR or eye movement desensitization and reprocessing therapy allows the patient to heal from their emotional distress resulting from traumatic or disturbing life events. Studies have shown that EMDR therapy brings positive results in just under one session, which can typically take several therapy sessions in a traditional setting. EMDR addresses the root cause of the disturbance or trauma and treats it as an unprocessed painful memory. Hence, the healing is more fundamental when compared to other therapies that only target the symptoms and not the root cause.
Calm Mind Counseling Center also offers various other treatments and therapies. In trauma-informed therapy, the impact of a certain traumatic event is minimized so that patients get to live a fulfilling life. Cognitive behavioral therapy helps patients recognize and control their automatic thoughts, which are often negative. Psychodynamic therapy is a talk therapy where patients can boost their self-worth and create better and more satisfying relationships. Ego state therapy is highly effective in treating PTSD, stress, anxiety, eating disorders, complex trauma, dissociative identity disorder, and depression. The trauma therapists here at Calm Mind are trained in various psychotherapy treatment areas and offer tailored treatment plans per the patient's unique needs.
To learn more, visit https://www.calmmindcc.com/post/depression-looks-different-for-everyone-warning-signs-and-ways-to-care-for-yourself.
About Calm Mind Counseling Center
Calm Mind Counseling Center PLLC is a mental healthcare provider offering services in many forms of psychodynamic therapy. The clinic has certified EMDR trauma therapists and also provides couples therapy, anger management therapy, relationship therapy, anxiety therapy, interpersonal therapy, and many others.
###
Media Contact
Calm Mind Counseling Center, PLLC
Address: 10439 West Cermak Road, Westchester, IL 60154
Phone: 773-234-0423
Website: https://www.calmmindcc.com/
newsroom: news.38digitalmarket.com