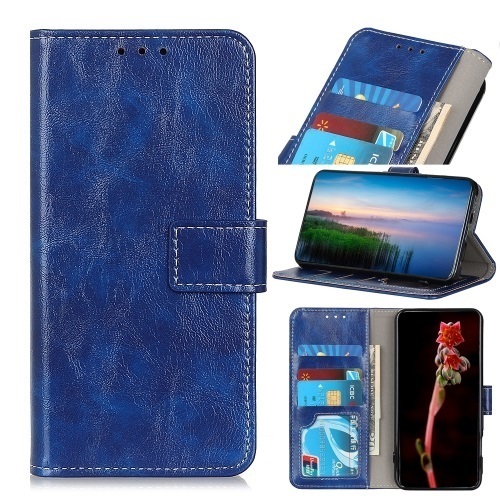 Campad Electronics Unveils Collection Of Accessories For Samsung Galaxy A Series Phones
Wide range of best-quality chargers, and cases for popular Smartphones at affordable rates
Campad Electronics, the leading provider of electronics and accessories in Australia, has unveiled a collection of accessories for Samsung Galaxy A series phones that spell quality at budget-friendly rates.
The registered Australian business has been operating for more than 35 years and has made a name for itself by living up to its commitment to quality. Campad Electronics has consistently endeavored to ensure that shoppers have access to superior quality electronics items and accessories that they can find without stretching their budgets. Moreover, the dedicated online store has earned its stripes for its solid client service and support that customers can rely on.
From a wide range of Phone Cases to chargers, headphones, laptop backpacks, memory cards, and Smartphone holders; the store has it all in one place for customers. It's also interesting to note that these accessories are for all types of popular mobile brands including Apple, Samsung, OPPO, LG, and more. Interested buyers can know more about each of these products, their specifications, and their features to make the right choices for their needs.
The store also has an expansive range of products organized in different categories so that shoppers can find items they want conveniently and without wasting any time. There are ranges of featured products that are often on trend, including handy Phone Chargers that have gained in popularity. Thus by knowing the pulse of its customer base, the store has consistently lived up to its expectations.
That's exactly the case with this new collection of accessories that are set to become a rage for Samsung phone users. The 2022 Samsung Galaxy A Smartphone is the new series from one of the most popular brands in the world. These phones have hit the spot with users, who were looking for the latest offerings from Samsung. And now that they have made their mark, users need to get their hands on accessories that will add to the longevity and performance of their previous purchases.
The exciting new collection at https://www.campadelectronics.com.au/ includes phone covers, cases, chargers, and other accessories as well. In this collection, shoppers can find the items they want for their Galaxy A13, the Galaxy A23, the Galaxy A33 5G, the Galaxy A53 5G, and the Galaxy A73 5G phones. Some of the options available in the collection include:
Samsung Galaxy A13 Cygnett UrbanWallet Case Black is available for $29.95.

Samsung Galaxy A13 Tempered Glass Screen Guard is priced at $14.99.

Samsung Galaxy A33 5G Tough Case Green is available for $24.99

Strike Rugged Case For Samsung Galaxy A72 can be bought for $49.99.
There are many other top-quality offerings in these collections at Campad Electronics, which shoppers can find without stretching their budgets.
For more information view: https://campadelectronics.com.au/samsunglist.php
About Campad Electronics
The registered Australian business has been operating for over 35 years and has become the go-to destination for a wide range of electronics items and accessories that spell quality at affordable rates.
###
Media Contact
Campad Electronics
Address: PO Box 269, Capalaba, Qld, Australia 4157
Phone: 07 3245 2008
URL: https://www.campadelectronics.com.au/
newsroom: news.38digitalmarket.com

This content is published on behalf of the above source. Please contact them directly for any concern related to the above. 
This press release may contain forward-looking statements. Forward-looking statements describe future expectations, plans, results, or strategies (including product offerings, regulatory plans and business plans) and may change without notice. You are cautioned that such statements are subject to a multitude of risks and uncertainties that could cause future circumstances, events, or results to differ materially from those projected in the forward-looking statements, including the risks that actual results may differ materially from those projected in the forward-looking statements.