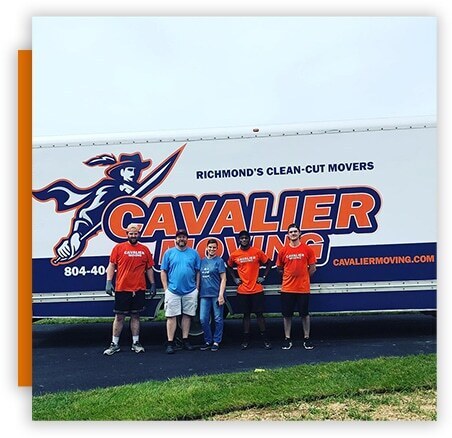 Cavalier Moving Expands Services For The Busy 2022 Moving Season
Top Moving Company in Richmond, VA raises its game to meet the demands of its clients
Cavalier Moving, highly regarded as the top Moving Company in Richmond, VA, has expanded its services to keep up with the demands and expectations of clients during the busy 2022 moving season.
Moving homes or offices for that matter can be a daunting proposition. Residents and commercial property owners have a lot on their plate and having to worry about packing, loading, and unloading their precious belongings securely can become the bane of their existence. That's where the services offered by Cavalier Moving have offered a helping hand to the people of Richmond and surrounding areas.
The founding team of the top Movers in the region has over 15 years of experience between them. They understand that no two moves are identical and take the time to understand what clients need. In fact, after getting the initial details, a member of its friendly team of professionals reaches out to clients to take their specific requirements into account. That's how it has managed to cater to their requirements every time.
Its exceptional services have won it many accolades including Best Moving Companies in Richmond 2021 recognition from Expertise.com. But it is the sterling customer feedback and reviews it has received, which stand as the true testament of the services it can offer. Cavalier Moving has strong roots in the community, and its own pillar of strength is the team of an experienced and well-trained team professionals it works with.
No moving task is too big or too small for these skilled professionals, who are always on time and handle the moving responsibilities without causing any inconvenience to clients. Their efforts are boosted by access to state-of-the-art equipment and supply Cavalier Moving has invested in. Together they can achieve results that have consistently managed to exceed clients' expectations.
Those looking for Local Moving in the area don't have to go beyond the services offered to them by the company. Cavalier Moving is also equipped to handle long-distance moving tasks for its clients. In fact, it is a one-stop relocation service for people of Richmond and surrounding areas because it takes care of both, residential and commercial moves. Clients can opt for just item loading services if they want to.
Furniture assembly is one of the other services offered by the company, which can save people of the area a lot of hassle. It's interesting to note that these impeccable services offered by the company are competitively priced. It has made Cavalier Moving the sought-after Moving Company in the region. And it is living up to the billing once again by expanding its services to meet the growing demands of clients during the busy moving season.
About Cavalier Moving
With over 15 years of experience between them, the team behind the company has ensured that it raises the bar for relocations services with top-notch solutions and strong customer support every single time.
###
Media Contact
Cavalier Moving
Address: 2502 Grenoble Road, Richmond, VA 23294
Phone: 804 404 8048
URL: https://www.cavaliermoving.com/
Newsroom: news.38digitalmarket.com
This content is published on behalf of the above source. Please contact them directly for any concern related to the above.