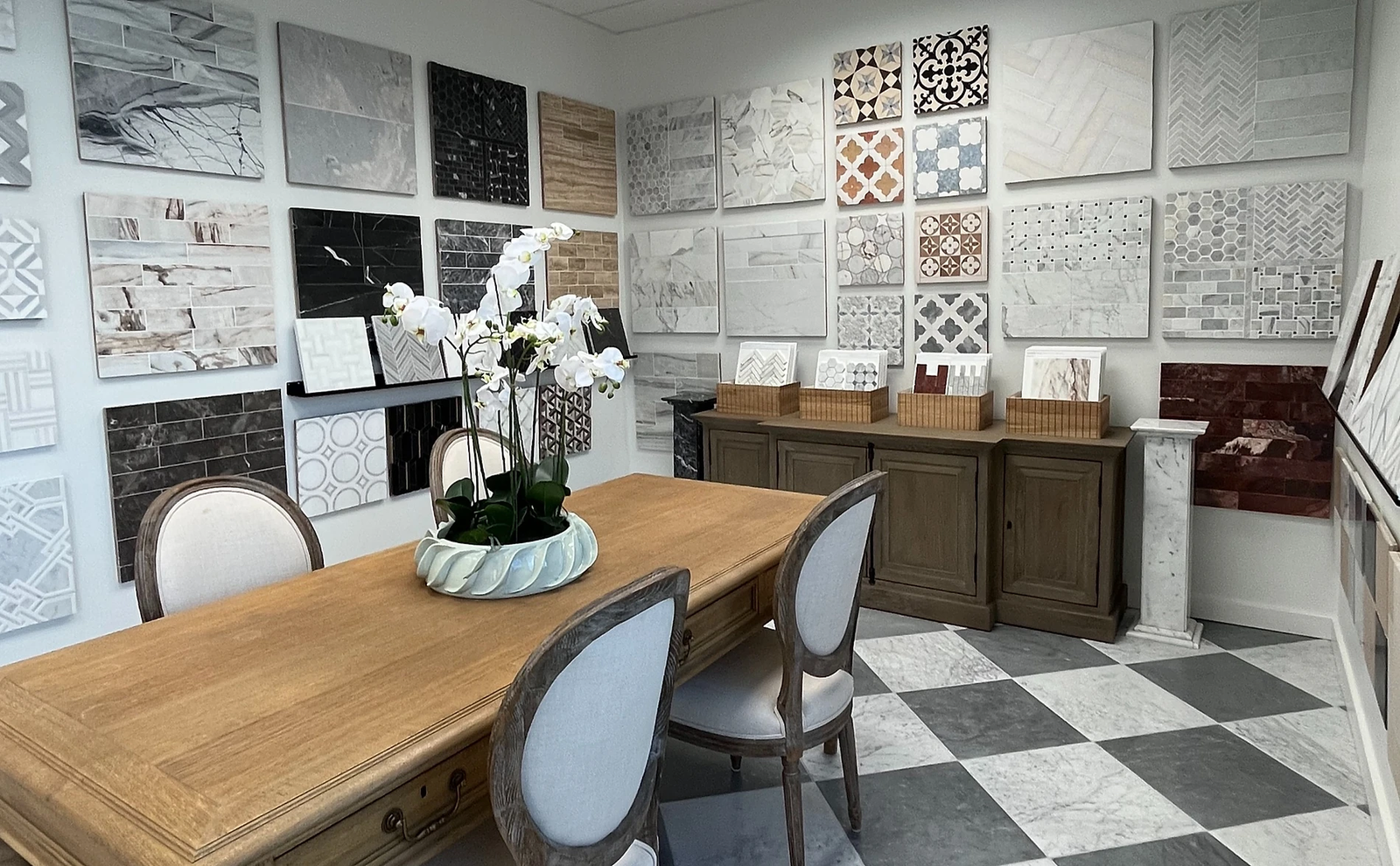 Cement Tile Manufacturer Sabine Hill Opens New Location
It brings modern and organic designs in concrete tiles and natural stone products.
Sabine Hill, one of the fastest-growing cement tile manufacturers, is pleased to share that it has opened a new location. The company is also celebrating its 10th Anniversary this year. Last year, it partnered with a Caribbean-based factory that has been in the tile-making business for over 70 years. The state-of-the-art facility can handle a production capacity of over 4,000 handmade tiles per day. This partnership not only helped expand their manufacturing ability but also expanded their product offerings.
Sabine Hill started with humble beginnings, with not more than nine designs on display. It now has more than 400 design patterns to offer to its customers. It also added a three-dimensional line of products, the Sierra 3D collection. They are truly remarkable tiles that can bring any wall or surface to life. It also introduced French pavers under the Nicco Collection, thanks to its alliance with a French firm that has been creating world-class products for over 30 years.
Sabine Hill's Natural Stone collections need a special mention here. Blocks of natural stones sourced from all around the world are transformed into beautiful tiles, moldings, mosaics, sinks, fireplaces, and much more. From stone tiles in classic white marble and stone mosaics for artistic flooring to stone moldings for eccentric bathroom walls and stone fireplaces for timeless spaces, there are many beautiful options to choose from. Stone sinks and vessels, bath and shower accessories, seats, footrests, toilet paper holders, towel holders, and many more are also available here.
Cement tiles are available in a multitude of patterns and color options. The website features a cement tile rendering tool that can customize any design with different colors. The solid color tiles are available in standard sizing and come in different shapes and 99 colors. The Brasserie collection infuses classic mosaic patterns with contemporary color palettes. These are mostly preferred in the hospitality industry as they are durable and easy to maintain and come in endless color combinations. The other collections available are the Geology Collection, Nicco Collection, Celerie Kemble Collection, and Guillermo & Tania Collection.
Apart from natural stones and cement tiles, Sabine Hill recently started its thin range of reclaimed wood wallboards. The wallboards can be used on walls, ceilings, outdoor siding, and any surface that needs to be covered. The boards are easy to install on any kind of surface. The reclaimed wood is sourced from factories, old barns, farms, and antique structures across the country. The materials date back to the 1800s and 1900s. Its antique barn wood boards and horse fence planks bring a dramatic effect to the spaces when used on ceiling panels and interior walls. The planks come in a standard 3/8" thickness, and being so thin makes them easy to install. Bring some history into living spaces with its reclaimed wood wallboards.
To learn more, visit https://www.sabinehill.com/.
About Sabine Hill
Sabine Hill was started a decade ago by Lyndsey and Jeff Glasener, who have more than 50 years of combined experience in the tile and stone industry. The company has emerged as one of the fastest-growing cement tile manufacturers in a very short time. Its recent merger with its partner factory in the Dominican Republic allowed it to expand its product offerings from 50 to 400 designs and add French pavers and a 3D line of products. Sabine Hill operates from Wisconsin with a massive warehouse in Miami to serve all kinds of small and large commercial and residential projects.
###
Media Contact
Sabine Hill
Address: 866 Rosehill Drive, Hartland, WI 53029
Phone: 847-235-2426
Website: https://www.sabinehill.com/
newsroom: news.38digitalmarket.com