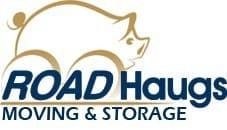 Charlotte Moving and Storage Updates Website with New Location Information
Moves to a New Warehouse that is 3 Times the Size with Climate Controlled Storage
Charlotte Moving and Storage operating as Road Haugs is pleased to share that they have moved to a new location and updated the same in the website. The business has recently moved from 9711 David Taylor Dr. Suite 175 to 2700 Hutchison McDonald Rd Suite A. The new warehouse is 3 times bigger the size with climate-controlled storage. Road Haugs is the best choice for moving within NC because they are friendly, trustworthy, professional and most importantly affordable. Whether it is local move or long distance move, these Charlotte movers are prepared to take up any job with the same dedication irrespective of whether it is a small apartment or a house.
These professional movers in Charlotte NC believe that every move is different and so are the needs of the customers. This is where their tailored services come into play. While they take all precautions and use high quality materials to security pack household goods, they also take great care in moving specialty items such as piano, safes, hot tubs and so on. The trucks are sturdy and built to handle all kinds of cargo and travel long distance. Customers can be assured that their belongings will reach the destination safely and undamaged.
A professional mover's workmanship is quite evident in the packing and these Charlotte movers believe that packing is an art form. They use high quality packing materials with extra padding for special items. There is no need to worry about segregating the boxes as well. The packers will do all the necessary packing and labeling to organize the cargo better. And for items that need special packing, they will be given enough padding and protective layers to keep the items from getting damaged throughout the transit. No matter how labor-intensive it be, the moving experts here are well equipped to deal with the challenges.
"This is the funnest and smoothest move I have had. Floyd and his crew are just great people. The job is top class and professional. Thank you as well to Milt and Allen! If you want the smoothest move ever, this is it!! Thank you", says Bolivia, a happy customer.
Not every move is end to end. There are certain moves which need storage as well either short term or long term. The charlotte movers also offer safe and secured storage facilities for those who need short term and long term storage services that are convenient and affordable. The new location boasts of a huge warehouse with climate-controlled vaults and units. The packages and cargo will stay dry, safe and remain in perfect condition throughout the storage duration. Large furniture or small storage boxes, there are units for any and all kinds of storage requests. Homeowners who are getting their homes renovated or temporarily relocating can utilize these services.
To learn more visit https://www.roadhaugs.com/
About Charlotte Moving and Storage
Charlotte Moving and Storage is a family-owned and operated second-generation moving company started by James F. Haug. The company offers full-scale moving services including local moving, commercial moving, long-distance moving, packing services, specialty items, and storage services too.
###
Contact
Charlotte Moving and Storage
Address: 2700 Hutchison McDonald Rd Suite A Charlotte, NC 28269
Phone: 704-492-5311
Website: https://www.roadhaugs.com/
There is no offer to sell, no solicitation of an offer to buy, and no recommendation of any security or any other product or service in this article. Moreover, nothing contained in this PR should be construed as a recommendation to buy, sell, or hold any investment or security, or to engage in any investment strategy or transaction. It is your responsibility to determine whether any investment, investment strategy, security, or related transaction is appropriate for you based on your investment objectives, financial circumstances, and risk tolerance. Consult your business advisor, attorney, or tax advisor regarding your specific business, legal, or tax situation.