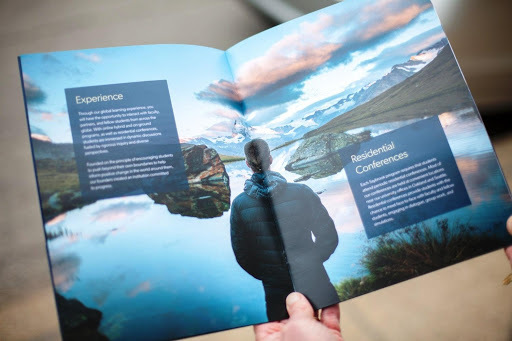 Chicago Printer MidAmerican Printing Announces Expanding Its Prepress Services In Chicago
The leading commercial printer announced plans to expand its prepress department further. The prepress department is responsible for developing project concepts, art and preparing files.
MidAmerican Printing announced earlier in the week that the company was in the process of expanding its prepress department. The prepress department is generally responsible for developing graphic art and other collateral before the actual printing process. However, it is seen as one of the most essential parts of the process for a commercial printer, especially for direct mail printing and mailing, where the quality of the end product matters. The Chicago-based leading printing company has also said that it will work with businesses to improve their direct mail service, using cutting-edge printing techniques.
In the past few years, the number of printing companies in Chicago has more than doubled. However, many printing companies forgo the prepress services that are often needed for printing projects to cut costs and offer the most competitive rates.
Before anything is printed to paper, the prepress department helps develop the graphic art, concepts, and prepares the files to ensure optimal results. Top printing companies like MidAmerican Printing use cutting-edge tools and work with the latest computer-to-plate technology to ensure that the final product reflects the needed attention to detail and prioritized quality.
Readers can find out more about MidAmerican Printing and the company's commitment to expanding its prepress department at https://www.midamericanprint.com.
"In the past couple of months, since we've resumed normal operations, we've found that there is a need to further improve and expand our prepress department. However, doing that can prove easier said than done since there are many aspects of our process that we think can be improved greatly, even though we've not received any complaints from clients. Our team currently can create an entire direct mail campaign from nothing, in addition to putting the finishing touches on collateral like newsletters and brochures. In addition, we also offer creative design, typesetting, and developing corporate identity." said a representative for MidAmerican Printing.
She added, "Our prepress department offers retouching, scanning, version building, page layout, and variable data printing programming. Depending on the project budget, content type, and turnaround time, we can meet, if not exceed, your needs and expectations. Over the years, we have proven time and time again that nobody does a better-quality job than our team, and it's all down to our prepress department to deliver the results our clients need. That's why it is so important that we work on further expanding it while continuing to equip the department with the best tools as they become available."
MidAmerican Printing Systems has earned a tremendous reputation for providing top quality commercial printing service in Chicago over the years. The company has shown a commitment to improving quality and providing clients with the best value for money, which is one of the reasons why it continues to be one of the leaders in Chicago's printing industry.
About MidAmerican Printing Systems, Inc
MidAmerican Printing Systems has been serving the community since 1985. It is considered one of the most successful commercial printing services based in Chicago, IL. Today, the company is regarded as a one-stop solution for all things printing, mail-related, and for fulfillment projects. In fact, the company prides itself on catering to some of the most prominent and successful businesses in the city, including being the authorized printer for Underwriters Laboratories.
For a complete list of finishing services, please visit the Services Offered list at https://www.midamericanprint.com/services/.
Interested customers can request a quote by calling (312) 663-4720 or can fill out a form at https://www.midamericanprint.com/request-a-quote/.
###
Contact
MidAmerican Printing Systems
3838 N River Rd, Schiller Park, IL 60176
312-663-4720
https://www.midamericanprint.com
There is no offer to sell, no solicitation of an offer to buy, and no recommendation of any security or any other product or service in this article. Moreover, nothing contained in this PR should be construed as a recommendation to buy, sell, or hold any investment or security, or to engage in any investment strategy or transaction. It is your responsibility to determine whether any investment, investment strategy, security, or related transaction is appropriate for you based on your investment objectives, financial circumstances, and risk tolerance. Consult your business advisor, attorney, or tax advisor regarding your specific business, legal, or tax situation.