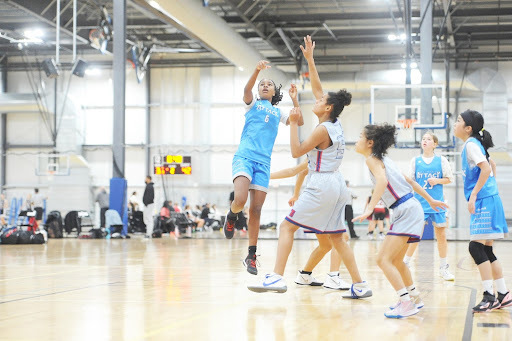 Chicagoland Youth Basketball Network Announces Opening Registration for Youth Basketball Winter Tournaments
The Chicagoland Youth Basketball Network announces open registration for upcoming winter tournaments.
The Chicagoland Youth Basketball Network (CYBN) has announced opening registrations for exciting winter youth basketball tournament matches immediately. The organization keeps in line with its tradition of offering youth basketball teams the opportunity to compete in high-quality, professionally officiated matches at the lowest possible price. The winter tournaments are the perfect opportunity for young players to spread their wings and take a swing at playing in high-pressure matches against comparatively matched teams, pushing them to bring their A-game to the court.
The CYBN winter tournaments for the year 2022 are just around the corner. The 4th Annual Chicagoland Youth Basketball Network Jamboree is wrapping up at the end of the month, and the winter games will begin in full force.
The 2-game and 3-game shoot-out tournaments in the winter leagues are Tip Off Classic, Chicagoland Showdown, Run 'N Gun, Thanksgiving Classic, Refuse to Lose, Lake Effect Showdown, Winter Hoops Classic, New Year's Battle, Harwood Classic, Winter Madness, Southwest Classic, Survoivour Classic, Winter Championship, Superbowl Showdown, Valentines Day Classic, and Winter Finale. The registration fee for all 2-games shoot matches is $145, and the 3-game shootout matches are $185. However, to celebrate the festive time of the year, the New Year's Battle tournament's 2-game shoot sign-up cost is reduced to $125, and the 3-game shootout is just $165.
Apart from the traditional 2-game and 3-game shootout formats, full league tournaments are included in the winter lineup. The Boys West Suburban Youth League, an 18-game full league, has a registration fee of $1,050. The Girls' West Suburban Youth League will also take place in November, featuring 16-game full league matches with a sign-up fee of $950. Boys' teams can also sign up for the West Suburban Youth League-Flex Option, a 12-game flex league for $750, while the girls' teams can opt for their own competitive West Suburban Youth Flex League, featuring 12-games for $750. Both boys' and girls' teams can also enter the Rockets Classic 3-game tournament for $250.
Teams interested in signing up for the winter tournaments can visit CYBN's official website at https://cybntournaments.com/. The website lists relevant details about the open spots in winter tournaments, and readers can also create an account or log in to register for the desired game spots.
A CYBN representative excitedly reported the organization's preparations and hard work to arrange this year's winter tournament stating:
"At CYBN, we never take it slow. When arranging any tournament throughout the year, our management swears by this mantra—Go Big or Go Home. And the upcoming winter games are no different. We believe that many of the young players appearing in these winter games will go on to become professional NBA-level or collegiate stars. However, talent needs a place to grow, and that's where we are happy to help! CYBN welcomes "fresh blood" to the winter basketball youth league matches and looks forward to watching them grow."
About Chicago Youth Basketball Network
The Chicago Youth Basketball Network (CYBN) is one of Chicago's most recognized and active youth basketball organizations. At present, they serve over 5000 teams, and the number of registrations is growing each year. The organization helps many schools and other organizations save up to $250,000 annually. However, the uptick in the number of teams registering and those that are poised to register will have a positive effect on the sport in general. Although the Chicago Youth Basketball Network isn't a tournament broker and does not invest capital in any basketball team, they provide the school districts and municipalities the opportunity to rent courts at a discounted price. The CYBN and its growing partner network own several gyms in Chicago. The fees are 25% of what they usually are with the same facilities. That means organizations save money and keep the gyms filled; a win-win for everyone.
###
Contact
Chicagoland Youth Basketball Network
888 S Frontenac St Suite 100 Aurora, Il 60504-3170
(331) 684-8608
newsroom: news.38digitalmarket.com

This content is published on behalf of the above source. Please contact them directly for any concern related to the above. 
This press release may contain forward-looking statements. Forward-looking statements describe future expectations, plans, results, or strategies (including product offerings, regulatory plans and business plans) and may change without notice. You are cautioned that such statements are subject to a multitude of risks and uncertainties that could cause future circumstances, events, or results to differ materially from those projected in the forward-looking statements, including the risks that actual results may differ materially from those projected in the forward-looking statements.