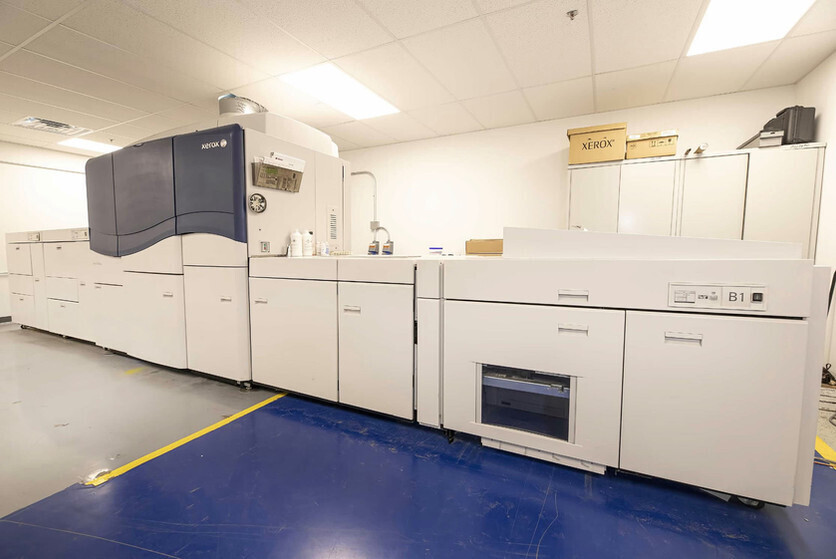 Chicago's Leading Commercial Printing Company MidAmerican Printing Systems Updates Printing Equipment
It has state-of-the-art equipment for graphics/creative/typesetting, digital printing, bindery/finishing, electronic prepress, mail processing, and more.
MidAmerican Printing Systems, Chicago's leading commercial printing company, is pleased to share that it has updated its printing equipment. It is one of the oldest commercial printers specializing in direct printing and mailing, prepress services, digital printing, offset printing, and variable data printing services. The facility is now updated with state-of-the-art equipment for all the abovementioned services. High-quality printing and the right printing material can make an everlasting impression while improving the credibility of a brand among customers, partners, and employees.
MidAmerican is a printing company that helps companies with their branding efforts. These commercial printers have been offering online printing and on-demand printing services for several years now. Being in the industry for so many decades, the company understands what a company requires to take their brand forward. Hence, it also suggests the right printing product based on the industry and the company's goals and marketing needs. From brochures to business cards, custom envelopes to flyers, educational brochures to prescription pads, statement envelopes to appointment cards, it has done it all, covering a wide range of industries such as medical, real estate, hospitality, finance, retail, non-profits, and more.
MidAmerican specializes in offset printing, which helps produce premier-quality products. It uses traditional equipment, which includes wet ink and printing plates to create prints. The company delivers high-quality prints for posters, annual reports, brochures, newsletters, envelopes, books, stationery, mailers, marketing collaterals, and many more. When it comes to digital printing services, these commercial printers use laser, toner-based, and ink-jet systems, eliminating the usage of printing plates. This process saves both time and money. MidAmerican Printing Systems is known to provide fast and efficient services with a turnaround time of just 24 hours. It has also done large-format printing for conferences and trade shows, from banners to backdrops and posters to laminating.
As part of its direct mail printing and mailing services, MidAmerican takes care of all the direct mailing, fulfillment, and warehousing requirements. It has completed several projects for large institutions and businesses as well as large-scale conventions and tradeshows. Its in-house mail processing team handles all mail-related tasks while adhering to USPS regulations. The general mail facility is located just two blocks from the office, which allows them to mail the kits on time. The company also accommodates warehousing needs, wherein the print products are stored at its downtown facility, along with comprehensive inventory reporting and same-day shipments for stored materials.
Furthermore, the printing company is known for its professional printing services, including custom book printing and hardcover book printing. Its printing and binding services are truly exceptional and have won them the prestigious magazine printing award. The facility has full product capability under one roof, accelerating the quoting process for clients with a deadline. This is where digital creations come to life, and its foolproof nine layers of quality checks are backed by G7 certification in color management. There is an on-site team that also takes care of finishing services such as cutting, folding, perforating, binding, boxing, and shipping.
To learn more, visit https://www.midamericanprint.com/
About MidAmerican Printing Systems
MidAmerican Printing Systems has been serving the community since 1985. It is considered one of the most successful commercial printing services based in Chicago, IL. Today, the company is regarded as a one-stop solution for all things printing, mail-related, and fulfillment projects. In fact, the company prides itself on catering to some of the most prominent and successful businesses in the city, including being the authorized printer for Underwriters Laboratories.
###
Media Contact
MidAmerican Printing Systems
3838 N River Rd, Schiller Park, IL 60176
312-663-4720
JFreund@midamericanprint.com
https://www.midamericanprint.com
newsroom: news.38digitalmarket.com