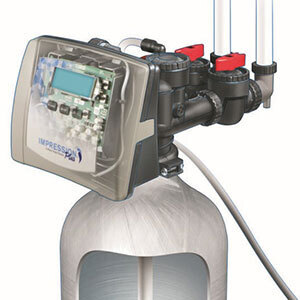 Clear Choice Water Treatment Offers Services to Loudoun County VA
It offers water softener systems, water purification systems, and water filtration systems for residents.
Clear Choice Water Treatment is pleased to announce that they are offering their services to Loudoun County in Virginia. These include water softener systems, water purification systems, and water filtration systems for residents in Leesburg, Ashburn, Hamilton, Sterling, Round Hill, Hillsboro, Lovettsville, Purcellville, and all of Northern Virginia. The company provides complete water treatment services and solutions for any kind of water problem a home might experience, be it water or a fish tank that smells like rotten eggs, water that tastes bitter or leaves a metal aftertaste, water that tastes like swimming pool, or water that is cloudy or discolored.
Apart from the above, residents might also experience soap scum, laundry issues, dry skin, staining of toilets and showers, mineral deposits, etc. Clear Choice has the right solutions for any of these issues in homes. Their technicians are dedicated to providing the best water softener systems, water purification systems, and water filtration systems at honest and reasonable prices. They evaluate the issue first, discuss the options, and provide an up-front price with no surprises or hidden charges. All their work is backed by warranties to give customers peace of mind.
Clear Choice Water Treatment makes sure to stay on top of industry developments. Their technicians are constantly trained and educated on the latest technologies to do a perfect job. The water treatment specialist performs a free in-home water test to find out the best system for the home.
Hard water is one of the most common water problems, which can lead to a faulty plumbing system. Clear Choice's water softener systems use advanced technology to remove harmful minerals.
The water conditioner systems, on the other hand, are versatile systems that take care of many water issues at once. These systems can improve the quality of water by removing impurities and contaminants, resulting in water that tastes and smells better; thus, residents can consume healthy water and protect their appliances and plumbing systems. The products of Clear Choice in this category are patented and engineered to offer softening in various capacities. The same goes for their drinking water systems and water filtration systems. For homeowners who might be confused about which system works best for their water issues, their technicians will gladly assist them in choosing the best system for their home and needs. Schedule a free consultation today.
To learn more, visit https://clearchoicewatertreatment.com/water-softener-systems/.
About Clear Choice Water Treatment
Clear Choice Water Treatment offers trusted water treatment services for residents of Northern Virginia and Loudoun County. It has more than 35 years of experience in residential water treatment services. The company is licensed and insured and offers complete solutions for any water issue, such as hardness, mineral deposits, staining in toilets and showers, smelly water, etc.
###
Media Contact
Clear Choice Water Treatment
Address: 338 E Market Street, Leesburg, VA 20176
Phone: 703-777-1400
Website: https://clearchoicewatertreatment.com/
newsroom: news.38digitalmarket.com