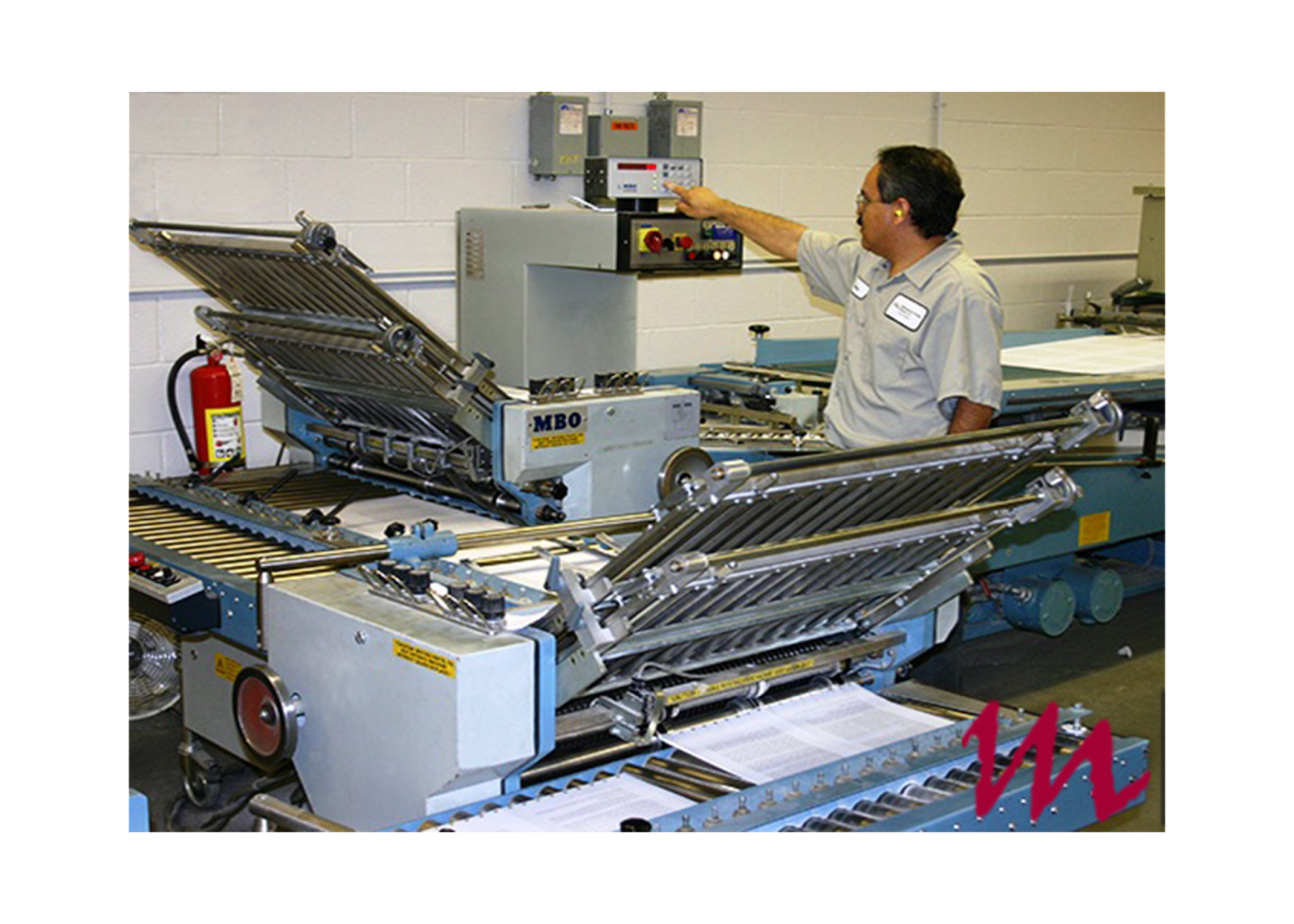 Digital Printing, Commercial Printing, and Fulfilment Services Expanded by MidAmerican Printing Systems
MidAmerican Printing Systems announces expansion and equipment updates for digital printing, commercial printing, and fulfillment services.
Chicago's premier commercial printer, MidAmerican Printing Systems, has announced that the company is updating and expanding the equipment used for digital printing, commercial printing, and fulfillment services. The updates will enable the company to meet the ever-increasing demands and expectations of its clients.
The company has published the details of the new and updated workstations, printers, scanners, Photoshop software, and other related devices on the official website. This information includes product details about printing and fulfillment peripherals used for all major services offered by MidAmerican Printing Systems.
Readers can visit the official website https://www.midamericanprint.com/equipment-list to learn more about the equipment used for graphic design, creative publishing, typesetting, electronic prepress, digital printing, and reprographics. The press operations, mail processing, fulfillment, bindery, finishing, and poster or banner printing in the large-format related product information are also available for anyone interested.
The new printers and scanners used for various printing jobs are the latest models from renowned brands. Top brands include Kodak Trendsetter Spectrum Computer to Plate system, Epson 836XL Flatbed Scanner, Canon DR1212C Flatbed Scanner, Spectroproofer Epson Stylus Pro 9900, Xerox iGen4 digital press, XEROX 6180 Docutech Publisher, XEROX 3535 Color Copier, Sun Spark Ultra 2 controller/print server, KBA 105 Rapida 6-color 29″ x 41″ printing press, Itek 3985, Diamond P7-13 High-Speed Envelope Press 2/2 Perfecting, AB Dick 9850, Inkjet addressing machines P3 & P6, 2 Scitex Model 5120 High volume inkjetters, and HP Design Jet 3800 CP Poster/Banner Output Device.
The state-of-the-art equipment used for mail processing and fulfillment services includes the NEOPOST S165 Inserter – SI95, 2 Wafer Seal Machines, Bell & Howell 8-station No. 10 inserter for sizes up to 6 x 9, Plastic Card Imprinting Unit (up to 4 colors), and Smart Addresser 2020 mailing software.
The company also has a well-trained team of professionals operating the devices mentioned above. These new tools are a strong addition to an already highly productive yet ever-evolving brand.
A MidAmerican Printing Systems representative talked about the company's reason behind the decision to indulge in a large-scale equipment update, although equipment previously used was also fairly up-to-date and highly dependable. She said:
"We decided to introduce newer equipment to increase the output and production potential, and ultimately boost our workers' productivity. These newer additions are also helping us improve our energy-saving capabilities."
She added that this is not the only reason to make the shift; modern printing needs are also a factor in the decision to make the change.
"Furthermore, in today's customized products and services industry, the requirement for mass production is giving way to more multi-product, high-mix, and low-volume production. Our consumers more and more often, are opting for digital on-demand items and prints. These digital prints are significantly more popular, convenient, and cheaper. Our new equipment updates will enable us to deliver high-quality prints at much cheaper prices and will help to reduce production time and distribution resources as well."
Readers can visit the company's official website at https://www.midamericanprint.com/ to learn more about the printing services offered by MidAmerican Printing Systems and get quotations for printing projects.
About MidAmerican Printing Systems, Inc
MidAmerican Printing Systems has been serving the community since 1985. It is considered one of the most successful commercial printing services based in Chicago, IL. Today, the company is regarded as a one-stop solution for all things printing, mail-related, and fulfillment projects. The company prides itself on catering to some of the most prominent and successful businesses in the city, including being the authorized printer for Underwriters Laboratories.
For a complete list of finishing services, please visit the Services Offered list at https://www.midamericanprint.com/services/.
Interested customers can request a quote by calling (312) 663-4720 or can fill out a form at https://www.midamericanprint.com/request-a-quote/.
###
Contact
MidAmerican Printing Systems
3838 N River Rd, Schiller Park, IL 60176
312-663-4720
https://www.midamericanprint.com
newsroom: news.38digitalmarket.com

This content is published on behalf of the above source. Please contact them directly for any concern related to the above. 
This press release may contain forward-looking statements. Forward-looking statements describe future expectations, plans, results, or strategies (including product offerings, regulatory plans and business plans) and may change without notice. You are cautioned that such statements are subject to a multitude of risks and uncertainties that could cause future circumstances, events, or results to differ materially from those projected in the forward-looking statements, including the risks that actual results may differ materially from those projected in the forward-looking statements.