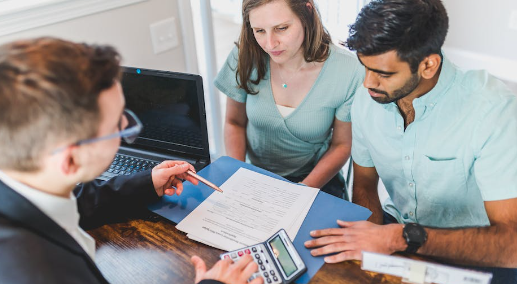 Disability Help Enhances Services to Aid Individuals with Disabilities to Guide Social Security Disability Assistance
Disability Help, dedicated to supporting individuals with disabilities, announces a collection of updated resources to guide users through the complexities of Social Security Disability assistance
Disability Help, a leading online resource dedicated to supporting individuals with disabilities, announces an extensive collection of updated resources to guide users through the complexities of Social Security Disability assistance.
As a trailblazer in the sector, Disability Help provides comprehensive materials such as in-depth guides and an expanded directory featuring government programs and non-profit organizations offering financial and supportive services.
Social Security Disability Insurance (SSDI), a vital lifeline for millions in the United States, is often the only source of financial support, healthcare, and medical coverage for recipients. However, the benefits, in many cases, are insufficient to cover all necessary living expenses. Acknowledging this gap, Disability Help has launched an initiative to illuminate the various assistance programs available for low-income SSDI recipients.
Social Security Disability programs serve as a critical support system, extending essential financial assistance for housing, medical care, and other basic needs. Yet, navigating these intricate programs and comprehending their complex regulations can be daunting for many. By simplifying the application process for these programs and providing essential preparatory information, Disability Help aims to make essential assistance more accessible for all.
For more information on the disability assistance guides, readers can visit: https://www.disabilityhelp.org/top-signs-your-disability-claim-will-be-approved/.
"Assistance programs can be a game-changer for families and elderly individuals grappling with disabilities and financial strains," remarked a spokesperson for Disability Help. "Many don't know just how many programs extend support to eligible Social Security disability recipients. This is where Disability Help steps in, offering comprehensive information on accessing this vital aid. We are committed to ensuring as many people as possible receive the support they rightfully deserve."
Established with the mission to simplify the process of getting disability assistance, Disability Help provides meticulously researched information on various disability types, disability benefits, qualifying conditions, social security disability, personal injury, workers' compensation, and veteran disability. Disability Help offers an extensive library of resources and guides to manage disability claims efficiently. From advice on applying for social security benefits and disability insurance to practical tips and aids, they serve as a guide for both first-time applicants and existing program enrollees. They also offer a free disability evaluation to help applicants understand their benefits.
Readers can learn more about this at: https://www.disabilityhelp.org/social-security-disability-rules-after-age-50/.
"Everyone deserves access to the support and resources they need to lead fulfilling lives, irrespective of their abilities," said the founder of Disability Help. "We take pride in offering a comprehensive information hub on disabilities and disability benefits, empowering individuals with disabilities to live with dignity and independence."
Besides an extensive database on disabilities and disability benefits, Disability Help also provides resources on various disabilities, emergency and pandemic preparedness, vaccines and immunizations, accidents and injuries, and workplace safety. This commitment underscores their mission to help people with disabilities gain all the help and support available by offering easily accessible information in a simplified form tailored for all types of users.
###
Media Contact
Disability Help
17595 Harvard Ave. C2480-C, Irvine, CA 92614
Phone: 1 949 979 6850
newsroom: news.38digitalmarket.com