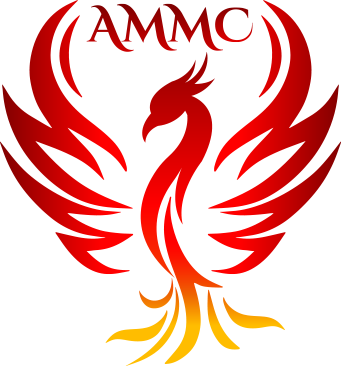 Dr. Patricia Delzell of AMMC is Featured Vendor at MysticMentor Outdoor Yoga & Wellness Festival
Participants are Welcome to Visit Dr. Delzell to Get a Basic Understanding about Treatments and Care at Advanced MMC, Inc.
Dr. Patricia Delzell, Founder and CEO at Advanced MMC is going to be a featured vendor at MysticMentor Outdoor Yoga & Wellness Festival. The event is scheduled to be held at the Mentor Civic Amphitheater on July 31, 2021 between 11 AM and 5 PM. It is going to be a beautiful and eventful day where all young and old can spend a summer day outdoors, nourishing their body, mind, and soul and connecting with their community. Registrations are now open at the following link: https://www.eventbrite.com/e/mysticmentor-outdoor-yoga-wellness-festival-tickets-147438154489.
Participants are welcome to visit Dr. Delzell to get a basic understanding of treatment and care for chronic pain; and the various services at Advanced Musculoskeletal Medicine Consultants, Inc.
Chronic musculoskeletal pain is a part of millions of Americans. Finding a permanent solution to chronic pain has always been the top priority for patients. AMMC follows an integrative medicine approach by using ultrasound diagnostics followed by ultrasound therapeutic solutions. Together with complementary therapies, patients will be able to get relief from chronic musculoskeletal pains. This clinic is Northeast Ohio's premier chronic musculoskeletal pain management clinic. Dr. Patricia Delzell, M.D. is a recognized expert in the field and ensures that the patients can get the best possible treatments with personalized attention and easy access. The clinic also offers Virtual Telehealth Visits for those who find it difficult to visit the physical clinic.
Dr. Delzell combines her advanced training and experience in integrative pain management with her background in traditional medicine. This approach provides an insight on how best to diagnose and treat chronic musculoskeletal pain. The consultants work closely with the patients to design a treatment plan based on their needs. Every treatment is conducted using ultrasound diagnostic and therapeutic ultrasound solutions to address chronic pains from the root. The high-frequency sound waves from the musculoskeletal ultrasound capture the internal structure of the body. These images are used to find out if there are any abnormalities in soft tissues such as tendons, muscles, nerves, and ligaments.
Most joint-related pains are caused due to fluid collection. All this can be assessed with ultrasound which can be conducted on shoulders, hips, knees, ankles, hands, wrists, feet including muscles and peripheral nerves. Ultrasound can be performed on all patients as part of an initial screening test, as a standalone test, therapeutic test, or complementary to MRI. The initial two-hour session includes one diagnostic ultrasound, development of a treatment plan which might also include an ultrasound procedure, followed by an office or virtual visit in four weeks. Apart from ultrasound diagnostic and therapeutic solutions, patients can also benefit from individualized treatment programs with a special focus on stress management, sleep, nutrition, physical activity, and supplements.
To learn more visit www.advancedmmc.com
About Advanced Musculoskeletal Medicine Consultants, Inc
Advanced Musculoskeletal Medicine Consultants is a leader in integrative pain management with a focus on ultrasound diagnostic solutions, ultrasound-guided treatments of musculoskeletal scars, and therapies to provide relief from chronic musculoskeletal pain.
###
Contact
Dr. Patricia Delzell, MD
Advanced Musculoskeletal Medicine Consultants, Inc.
Address: 8398 Kinsman Road Suite 1 Novelty, OH 44072
Phone: 440-557-5040
Email: [email protected]
Website: https://www.advancedmmc.com/
News by: news.38digitalmarket.com

Content Disclaimer:

DISCLAIMER of Liability. IN NO EVENT SHALL OUR PR COMPANY BE LIABLE OR RESPONSIBLE TO YOU OR ANY OTHER PERSON FOR ANY DIRECT, INDIRECT, INCIDENTAL, CONSEQUENTIAL, SPECIAL, OR EXEMPLARY DAMAGES OF ANY KIND, INCLUDING WITHOUT LIMITATION, LOST PROFITS OR LOST OPPORTUNITIES, EVEN IF ADVISED OF THE POSSIBILITY OF SUCH DAMAGES IN ADVANCE AND REGARDLESS OF THE CAUSE OF ACTION UPON WHICH ANY SUCH CLAIM IS BASED, INCLUDING, WITHOUT LIMITATION, ANY CLAIM ARISING OUT OF OR IN CONNECTION WITH ANY OF THE CONTENT, INCLUDING, WITHOUT LIMITATION, AUDIO, PHOTOGRAPHS, AND VIDEOS, OR OF THE ACCURACY, RELIABILITY, OR LEGALITY OF ANY STATEMENT MADE IN OR OMITTED FROM ANY advertisement, sponsorship, endorsement, testimonial, opinion, or other product-related or service-related statement or review appearing in the Websites or in ANY post or article distributed via the Websites.