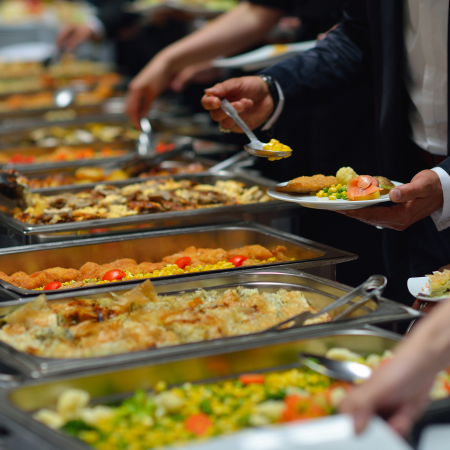 Eat Think Be Merry Completes Acquisition of Marysbites.com
The popular food blog welcomes readers of Marybites.com.
Eat Think Be Merry, a popular platform for everything food, has acquired Marysbites.com and welcomes its readers at eatthinkbemerry.com with valuable information that they can benefit from.
A family that eats together stays together, as the popular saying goes. People like to express their love for their dear ones through food. Yet many families often end up cooking the usual recipes because they don't want to step out of their comfort zone. Or sometimes, they don't have the time to cook, or in some cases, they may have incomplete ingredients.

Eat Think Be Merry was established with the goal of changing that. Since it was started, it has grown and become the go-to site for individuals and families for informational food guides, articles, and easy-to-follow recipes. The loyal, ever-growing following eatthinkbemerry.com has built speaks volumes about the quality of information it provides.
Now it has grown further after acquiring Marysbites.com. The latter had also been devoted to helping readers learn simple ways to cook delectable dishes that would go down well with everyone and impress guests at gatherings. Now Eat Think Be Merry welcomes its readers on its platform, which has been created by food lovers and writers, who are extremely particular about every piece of content they put out.
To welcome new readers, Eat Think Be Merry features an article focusing on delicious comfort foods. It takes readers through 21 comfort food recipes that are simply irresistible. The article asserts that comfort food is not just tasty but also satisfying and warming. It inspires readers, new and old, to cook up a storm in their kitchens with yummy comfort food recipes.
The article includes recipes for home-cooked garlic bread that can be enjoyed as a snack or side dish, fudgy Oreo brownies that are a hit with people of all ages, the perfect apple pie, family-favorite beef burritos, and Sloppy Joe pizza for a relaxed evening at home or a gathering with friends.
One can also find recipes for oven-baked French fries, loaded mac and cheese, shepherd's pie, loaded chocolate chip giant cookies, and so much more. Readers of Marysbites.com can benefit from articles like these at eatthinkbemerry.com, as well as from its informational guides and how-to for an easy, satisfying, and merry cooking experience. If you are not into cooking or you are not in the mood to cook, Eat Think Be Merry also has awesome guides to the best restaurants all over the States.
To learn more, visit https://eatthinkbemerry.com/.
About Eat Think Be Merry
Created by passionate food lovers and experienced writers, this comprehensive food blog has become the go-to site for readers looking for quality food guides, articles, and how-to to take their culinary skills to the next level.
###
Media Contact
Eat Think Be Merry
URL: https://eatthinkbemerry.com/
Phone: (305) 372-9878
newsroom: news.38digitalmarket.com