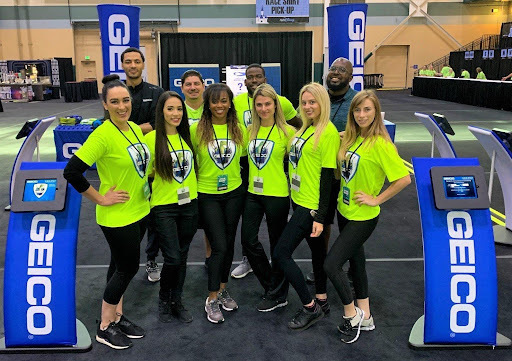 Event Staffing Agency Assist Marketing is Gearing Up for a Busy Trade Show Season
Event staffing agency, Assist Marketing, has said it has plans for trade shows and event staffing this fall. A national event staffing provider, the company engages in activities across many sectors
Assist Marketing, Wisconsin's premier trade show and event staffing agency, has announced that they are preparing for highly anticipated national trade exhibits across the country. The firm has launched a national staff recruiting campaign to find talented and skilled workers for future events and exhibits. Assist Marketing offers services catering to several categories of events such as auto shows, concerts, trade shows, sporting events, and many more.
The number of trade exhibitions in the United States is on the rise as businesses continue to open across the nation. Trade shows feature seminars and displays that frequently provide important company insights. Attending an American trade show is an excellent opportunity to promote a business to other businesses and even end users helping to make connections. Many large exhibitions and trade shows bring together buyers and leading brands across the world.
Assist Marketing has always recognized that a company's trade show's implementation success is determined by the skill and expertise of the staff on display. As an event staffing agency, Assist Marketing tries to meet the needs of businesses by hiring only the best individuals for the job. Additionally, businesses have access to the company's diverse range of trade fair experts and consultants.
The employees of Assist Marketing are skilled at setting up and managing trade show booths. The group has the skills necessary to keep visitors interested.
The staff at Assist Marketing are experienced, certified, and capable of managing trade shows on behalf of businesses helping companies make the most of the event. Their planning includes choosing the best crew for the event and carefully evaluating locations, stakeholders, and client needs. Additionally, the team is supplied with the necessary resources and equipment to conduct the tradeshow event.
Firms working with Assist Marketing benefit from various services needed to enhance audience interaction during talent shows. Customer service, helping staff, exhibitors, brand recognition, product showcases, well-known experts, and promotional brand ambassadors are just a few of the experts that make Assist Marketing's presence at a trade show an essential asset. The event staffing agency works with some of the biggest brands requiring representation at regional trade events, with its staff of professionals expanding exponentially. The top employment firm offers companies a wide range of services.
Visit Assist Marketing's website at https://www.assistmarketing.com/ to learn more about their services for international trade shows.
A spokesperson at Assist Marketing stated, "Let Assist's top-notch event specialists represent your business at the next upcoming major event. We only select the most qualified personnel as a countrywide event staffing agency. In other words, our team makes sure that you aren't just present but you are also seen and felt. It is important to make an impact at these events and our team can make it happen, regardless of the nature of the event."
She added, "If you have an event coming up, feel free to get in touch with us, our team will be more than happy to help."
About Assist Marketing
Assist Marketing is a Chicago-based, major events staffing agency, which focuses on clients and their needs. The company has, over the years, managed to build a sizable presence by focusing on helping clients with what they need with real-time communication instead of just relying on the use of technology. Furthermore, the company has a track record of employing the most talented and brilliant minds in the industry, which enables it to provide clients with insights that would otherwise not be possible. That's why they have become the go-to marketing agency in the city.
###
Contact
Assist Marketing
W149N7503 Sylvan Ln Menomonee Falls Wi 53051
Phone: (877) 803-7217
Email: [email protected]
Website: https://www.assistmarketing.com
newsroom: news.38digitalmarket.com

This content is published on behalf of the above source. Please contact them directly for any concern related to the above. 
This press release may contain forward-looking statements. Forward-looking statements describe future expectations, plans, results, or strategies (including product offerings, regulatory plans and business plans) and may change without notice. You are cautioned that such statements are subject to a multitude of risks and uncertainties that could cause future circumstances, events, or results to differ materially from those projected in the forward-looking statements, including the risks that actual results may differ materially from those projected in the forward-looking statements.