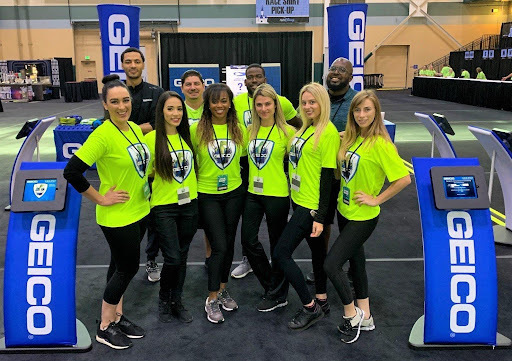 Event Staffing Agency, Assist Marketing Now Offers Free Estimates to Clients
One of the leading event staffing agencies in the United States wants to maintain complete transparency with its clients.
Assist Marketing, one of the top event staffing agencies in the country, is now offering free estimates for its cutting-edge services so that clients know exactly what they are getting into from the word go.
Since its inception in 2010, Assist Marketing has become the trusted partner for a wide range of clients in diverse sectors. It has worked with start-ups and Fortune 100 companies, bringing their campaigns and events to life. That is how it has been recognized as one of the leading event staffing companies that consistently delivers on its promise of excellence every step of the way.
Assist Marketing does that by ensuring that it works with only the best talents in the industry.
"We don't just work with people who are good at marketing, but those who are skilled at planning and executing events as well. These professionals offer our clients valuable insights, which can lead to the success of their events," said D. J. Koeller, vice president and partner at the company.
Those looking for promotional brand ambassadors or product specialists, tour managers, etc., will also be pleased to note that the company offers them training, so they are fully equipped to handle any kind of responsibility at events. That is how Assist Marketing has earned the trust of its clients, which is reflected in the glowing reviews it has received time and again.
One of the highlights of its services is its focus on real-time communication rather than just technology. While it has kept up with the latest in the business, it can still seamlessly go back to old methods of communicating with clients in real time. Right at the onset, its friendly and well-trained team of talents takes clients' specific needs into account and caters to them accordingly.
The nationwide event staffing agency has also become a one-stop service for clients' varied needs. For example, clients who need to make an impact at the next trade show can choose Assist Marketing for staff they can rely on. Those looking for bilingual talent or campus marketing services can also find the best professionals for their unique needs from the agency. Assist Marketing is known for its team of emcees, product demonstrators, mascots, models, and more.
"Do you need a venue to present your products and services? Want to get a competitive advantage over your adversaries in the market? Are you looking for talent who will bring any show and event to life? Our experts are here to help you plan and manage your special event so that it hits the spot with your customers and the audience," said one of the representatives of the company.
As one of the top event staffing companies that puts customers as its priority, Assist Marketing offers a backup policy, on-call representatives, dedicated account teams, industry-leading insurance policies, logistical expertise, and so much more. Now it also offers free estimates right at the onset so clients know what they are getting into from the start.
To learn more about its impeccable services, one can visit https://www.assistmarketing.com/.
About Assist Marketing
Assist Marketing is a Chicago-based major events staffing agency that focuses on clients and their needs. The company has, over the years, managed to build a sizable presence by focusing on helping clients with what they need with real-time communication instead of just relying on the use of technology. Furthermore, the company has a track record of employing the most talented and brilliant minds in the industry, which enables them to provide clients with insights that would otherwise not be possible.
###
Media Contact
Assist Marketing
W149N7503 Sylvan Ln Menomonee Falls Wi 53051
Phone: (877) 803-7217
Email: [email protected]
Website: https://www.assistmarketing.com
newsroom: news.38digitalmarket.com