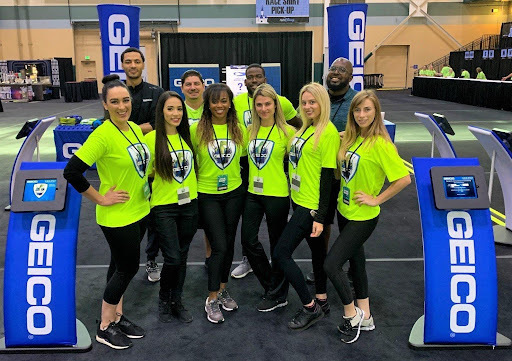 Event Staffing Agency Assist Marketing Proves That Street Team Marketing May Be The Best Way To Promote A Product Launch
Leading event staffing agency, Chicago-based Assist Marketing, has stated that street team marketing may be the best way to promote products or launch an event.
Assist Marketing is one of the leading nationwide event staffing agencies, with years of experience in trade show staffing. That's why nobody may know their way around marketing the way they do. The company has over the years been responsible for the grooming and introducing some of the most successful brand ambassadors. Speaking of which, the company stands by its claim that street team marketing may be the ideal way to promote an event, product, or even an idea. The fact is that face-to-face marketing, like speaking to an audience, continues to be a highly effective way to reach people despite the perks of online marketing.
Face-to-face marketing or "street marketing", is interactive and, as Assist Marketing likes to call it, communicational marketing. Communicating with the target audience, engaging with them face-to-face is one of the best ways for businesses to build new relationships. However, it also merits having the right team with a certain level of experience. Experience mainly entails finding creative ways to market a business, event, or product.
Assist Marketing has been responsible for several dozen street marketing campaigns. Regardless of the size or scope, the company promises to have the resources needed to execute the perfect campaign.
Readers interested in finding out more about Assist Marketing's Street marketing campaigns and other activities can visit the company's official website at: https://www.assistmarketing.com/street-teams-marketing.
"At Assist Marketing, we have helped many national brands successfully complete street team activation. Over the years, we've become the go-to company for brands that rely on our successful street activation campaigns to promote their products, services, and upcoming events. Our street marketing talent is trained and has years of experience. Data from our work over the years, doing street marketing as well as engaging in other forms of marketing, clearly shows that street marketing offers the most bang for every marketing dollar spent. In fact, if there was one campaign, a business or brand wants to run and has the budget for, we'd recommend street marketing." Said one of the marketing managers at Assist Marketing.
She added, "Assist Marketing continues to be one of the leading players in the street marketing industry. One of the reasons is that it is tough to be successful. You need the right team; they need to be energetic, well trained, and understand what is expected from them. That's why we've been able to help our clients enjoy excellent results over the years. If anything, we are ready to share whatever data we have to prove that street marketing is the best choice for them (our clients)."
About Assist Marketing
Assist Marketing is a Chicago-based, major events staffing agency providing nationwide event staffing for conventions, trade shows and brand exposure, heavily focused on clients and their needs. The company has, over the years, managed to build a sizable presence by focusing on helping clients with what they need with real-time communication instead of just relying on the use of technology. Furthermore, the company has a track record of employing the most talented and brilliant minds in the industry, which enables them to provide clients with insights that would otherwise not be possible.
###
Contact
Assist Marketing
W149N7503 Sylvan Ln Menomonee Falls Wi 53051
Phone: (877) 803-7217
Email: [email protected]
Website: https://www.assistmarketing.com
There is no offer to sell, no solicitation of an offer to buy, and no recommendation of any security or any other product or service in this article. Moreover, nothing contained in this PR should be construed as a recommendation to buy, sell, or hold any investment or security, or to engage in any investment strategy or transaction. It is your responsibility to determine whether any investment, investment strategy, security, or related transaction is appropriate for you based on your investment objectives, financial circumstances, and risk tolerance. Consult your business advisor, attorney, or tax advisor regarding your specific business, legal, or tax situation.