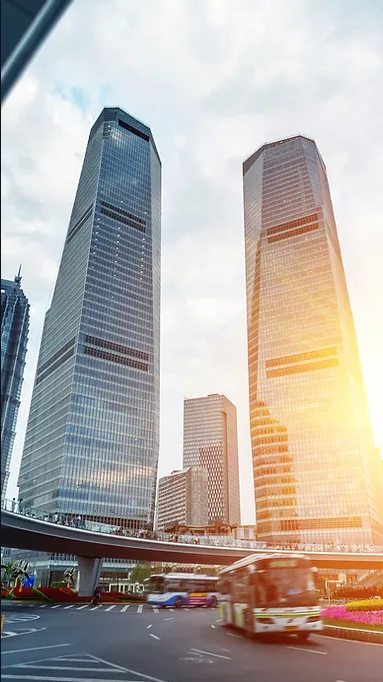 Expert Mobile Notary Launches Brand-New Website
It offers quick and trusted mobile notaries to the people of LA and surrounding areas.
Expert Mobile Notary has launched its brand-new website, poised to be the go-to destination for the people of LA and surrounding areas seeking trusted mobile notaries.
The importance of accessible and efficient notarial services, especially in cities like LA, cannot be overemphasized. Understanding the unique needs of clients, Rita Chistyakova launched Expert Mobile Notary to keep the notarization process simple and convenient for them. She has assisted thousands of people as a Mobile Notary Public and is driven by her commitment to achieving complete customer satisfaction.
The sterling client testimonials Expert Mobile Notary has received speak volumes about the quality of services it provides. Those looking for traveling notaries in LA and the surrounding 40-mile radius can simply reach out to Rita with their service requests and inquiries. Rita, a dedicated professional accredited by the National Notary Association and fully bonded by the State of California, prioritizes each client's requirements and offers them the highest level of service.
It is important to understand that notarial services go beyond affixing a notary stamp. The professionals working in the field are highly trained and understand the legal intricacies involved in the process of making notaries. They are of great significance, especially in a city like LA, where clients rely on them to navigate diverse legal requirements, spanning from insurance claims to real estate transactions.
At times, clients might require a notary done urgently and cannot travel because of their pressing schedules. Expert Mobile Notary addresses these challenges by bringing its impeccable services to them. They can now access its top-notch notarial services at a location that suits them. As a result, they benefit from the expertise of a dedicated professional while enjoying the utmost convenience.
Expert Mobile Notary constantly delivers on this commitment and exceeds its clients' expectations. Moreover, it understands the importance of safety and security when dealing with important legal documents. That is why its notarial services always maintain the complete privacy and confidentiality of documents, ranging from trusts to land deeds and attorney-client privilege materials.
Now the people of LA have a comprehensive, all-in-one solution for their mobile notary needs. Expert Mobile Notary offers a wide range of services to cater to diverse requirements, including California Apostille, Loan Documents Signings, Power of Attorney, Travel Consent, Trust Documents, Will / Living Will, Contracts, various other types of paperwork, document translation, and much more.
To learn more about these services, one can visit its new website: https://www.expertmobilenotary.net
About Expert Mobile Notary
Founded by Rita Chistyakova, an accredited member of the National Notary Association and fully bonded by the State of California, Expert Mobile Notary has become the trusted choice for the notarization needs of clients in LA and surrounding areas.
###
Media Contact
Rita Chistyakova
Address: 10916 Peach Grove St., North Hollywood, CA, 91601
Phone: 805-280-6232
URL: https://www.expertmobilenotary.net
Email: richistyakova@gmail.com
newsroom: news.38digitalmarket.com