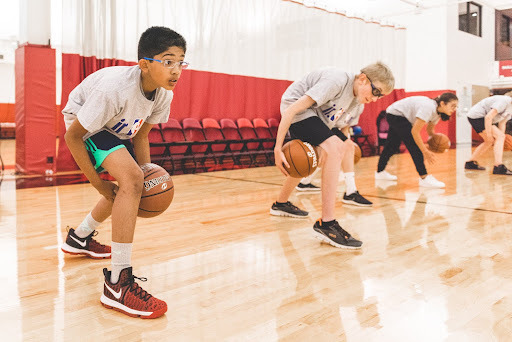 Five Unique Youth Basketball Programs Offered by The New West Suburban Sports Complex
West Suburban Sports Complex, the new youth sports facility west of Chicago, offers five distinct youth basketball programs for budding basketball players. Professional coaches will lead the sessions.
West Chicago's new youth sports indoor facility, West Suburban Sports Complex, is offering young athletes a chance to attend five unique youth basketball camps. Each camp caters to a distinct age group of players and provides these young players a chance to learn the game and the necessary skills in a positively reinforced environment.
The Jump Start and Rising Stars basketball programs are ideal for amateur basketball players. The camps provide a fun and engaging environment for youngsters to be active, develop proficient game skills, and learn about and improve their own gaming abilities. The young athletes will be able to benefit from meaningful involvement in a basketball learning program planned just for them. The Jump Start program is for kids from grade Kindergarten to grade 2, and the Rising Stars program is for young athletes from grade 3 to grade 8.
Knightmare Athletics, Power Through Basketball, and Strictly Shooting are the three other upcoming programs. The programs have been in the making for a long time. All the relevant appointments and arrangements have already been completed. The programs are created with the intent of developing future basketball champions. They will focus not only on developing young players' athletic abilities, attitudes, and spirit but also on cultivating a positive attitude toward life and its many challenges.
West Suburban Basketball Complex is a youth sports facility that reopened following the lifting of COVID-19 restrictions. The sports complex previously known as the Bulls/Sox Training Academy is now a reborn and rebranded entity. Therefore, it now strives to bring its spirit of revival to all the training programs. Players can expect to learn basic and advanced basketball techniques, experience team play and leadership skills, and learn to focus on the game so they can develop their strengths and abilities.
Readers can view all the basketball programs offered at the West Suburban Sports Complex on the official website at https://www.westsuburbansportscomplex.com/.
In the following comments, a West Suburban Sports Complex spokesperson described all the efforts and thought processes that go into gathering resources and bringing forth training camps and programs. "Our coaches and staff are our most important assets. We put great care into selecting the right people for the right jobs. We don't believe in the training method of just throwing the ball and then simply rolling with it. Our programs focus on the basics first. We instruct athletes on the correct shooting, dribbling, defending, rebounding, and passing techniques. The last thing we want is for our young players to form unhealthy habits and use incorrect practices. As the program progresses, we evaluate players and if needed help them overcome weak spots. Our coaches and staff always prioritize the safety and health of young players, and we help develop their game skills by providing positive reinforcements."
About West Suburban Sports Complex
West Suburban Sports Complex is a sports facility located in Lisle, Illinois. It was formerly known as the Bulls/Sox Academy. The sports complex holds three high school-sized hardwood basketball courts, fourteen baseball batting cages, and a fitness arcade. The facility is well-known for delivering high-quality equipment and officiating matches for its programs and camps. The batting cages in the renovated complex for baseball are 80 feet by 20 feet in size and also offer the facility to rent tees, pitching machines, pocket radar, and pitching mounds. The West Suburban Sports Complex training programs assist athletes in polishing their talent and reaching levels of skill they never imagined possible.
###
West Suburban Sports Complex
6200 River Bend Dr., Lisle, IL 60532
(630) 324-8221
https://www.westsuburbansportscomplex.com/
newsroom: news.38digitalmarket.com