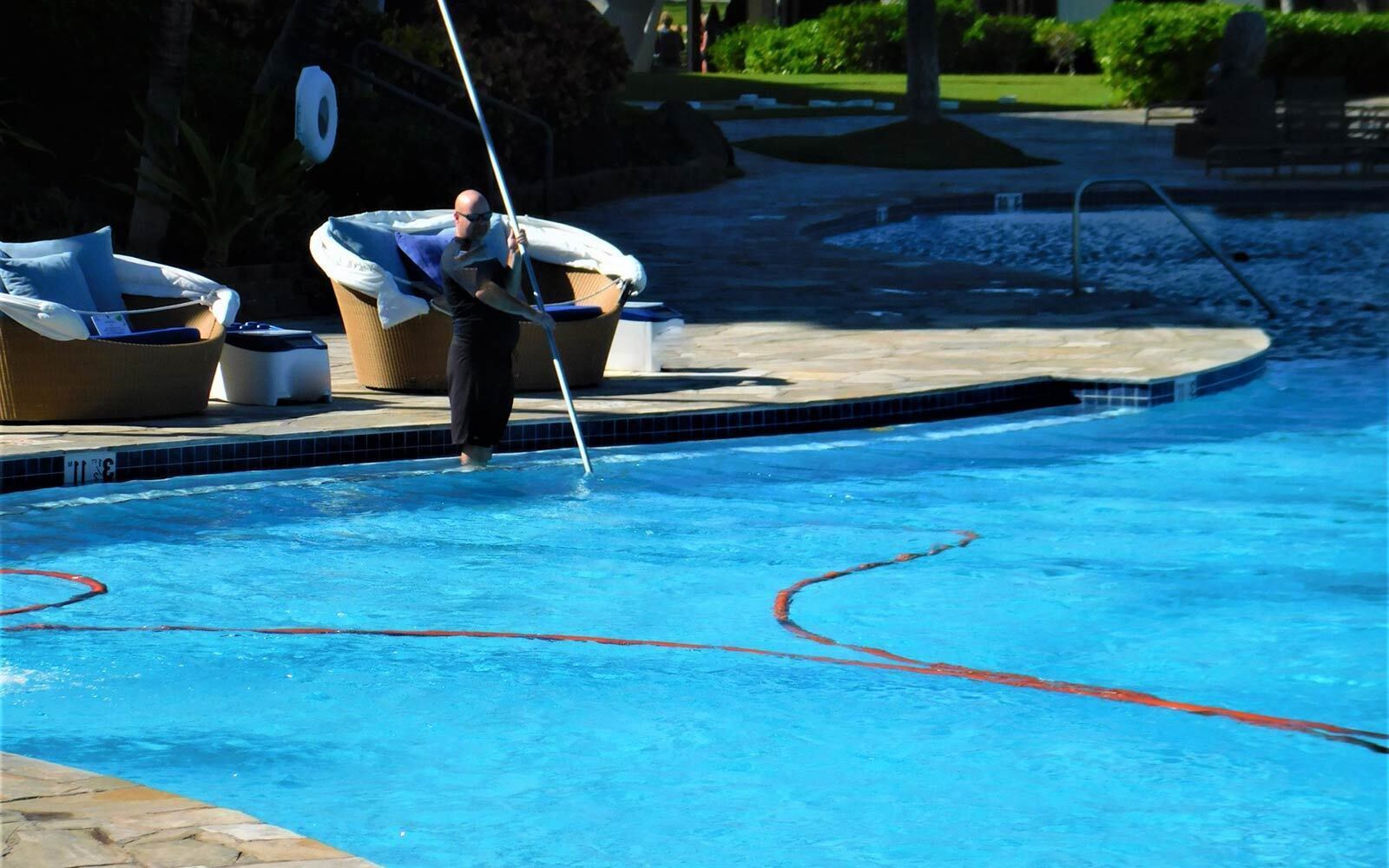 Florida's Reputed A & D Pool Now Rebranded as Signet Pool
Offering Repair, Maintenance, and Pool Building Services for Over 4 Decades. Expanding More into Commercial Pool Building
Jonathan Mosher, owner of A & D Pool is pleased to announce that the company has rebranded, changing its name to Signet Pool. As A & D, the company had gained an excellent reputation in Sarasota, FL for over four decades now. This decision was made to keep up with the changing times and give the business a luxury high-end feel; and also to incorporate the family crest into the brand.
The new logo represents the Mosher family crest and simultaneously elevates the brand. Signet Pool is still a Mosher family run and operated business, and all current and former customers can be assured that they will receive the same quality service they have always received and come to expect.
Quality and efficiency are the core vision of the company. Jonathan who grew up in the industry was inspired to pursue his career in the industry of pool building, restoration, and care services. Jonathan also takes pride in his staff who are a team of trained, professional, and courteous technicians. They are up-to-date with the latest technology and methods to ensure that they maintain the highest level of quality in every service; whether it is cleanliness, care, restoration, or building.
Signet Pool also announced that they will be taking on more commercial pool building than ever before while continuing to offer top-notch residential and commercial pool building services around the Florida area. They have a commercial license for building pools, which is one of the rarest in the State of Florida. Whether it is a simple repair or high-end pool, creating a fountain or a design element, Signet Pool is the best choice for the job.
"Friendly staff, great customer service. Maintaining my own pool was a headache until I found them. They provide great advice and are always trying to help us save money on upkeep where we can," says M. Choate, a happy customer.
This brand is also known for its best in class custom pool design & maintenance. As a top-rated pool service company, Signet understands the role that a pool plays in the life of a Floridian. That is why they are committed to providing premium services for residential and commercial spaces. They offer comprehensive swimming pool services which include repair, maintenance, remodeling, new construction, cleaning, and more.
Those looking for design ideas, should call the Signet team right away. Jonathan Mosher and his creative design team will be able to thoroughly assist each client, and provide expert insight and knowledge to get the job done right, and beautifully.
To learn more visit https://www.signetpool.com/about-us/
About Signet Pool
Signet Pool, earlier A & D Pool, was started by Brian and Jonathan Mosher who have been offering pool services since 1979. Signet Pool based in Sarasota, Florida also operates in Naples and nearby areas. As a Mosher family run and operated company offering all kinds of repair, maintaining, and pool building services, they are now planning to expand more into commercial pool building.
###
Contact
Signet Pool
Address: 948 S. Packinghouse Road, Sarasota, FL 34232
Phone: 941-378-2478
Email: [email protected]
Website: https://www.signetpool.com/
Content Disclaimer: 
The above review statements are those of the sponsor (Source of content) and do not necessarily reflect the official policy, position or views of the content publisher. The content distribution company is therefore not responsible for the content and its authenticity and legal standing of the above subject matter. Each individual is required to exercise its content when making a purchase from the above offer. The information does not constitute advice or an offer to buy. Any purchase made from the above press release is made at your own risk. Editorial merit of this content is subject to news publisher and its downstream partners. Consult an expert advisor/health and professional advisor before any such purchase. Any purchase made from this link is subject to the final terms and conditions of the website's selling as mentioned in the above as source. The content publisher and its downstream distribution partners do not take any responsibility directly or indirectly. If you have any complaints or copyright issues related to this article, kindly contact the company this news is about.  
DISCLAIMER of Liability. IN NO EVENT SHALL OUR PR COMPANY BE LIABLE OR RESPONSIBLE TO YOU OR ANY OTHER PERSON FOR ANY DIRECT, INDIRECT, INCIDENTAL, CONSEQUENTIAL, SPECIAL, OR EXEMPLARY DAMAGES OF ANY KIND, INCLUDING WITHOUT LIMITATION, LOST PROFITS OR LOST OPPORTUNITIES, EVEN IF ADVISED OF THE POSSIBILITY OF SUCH DAMAGES IN ADVANCE AND REGARDLESS OF THE CAUSE OF ACTION UPON WHICH ANY SUCH CLAIM IS BASED, INCLUDING, WITHOUT LIMITATION, ANY CLAIM ARISING OUT OF OR IN CONNECTION WITH ANY OF THE CONTENT, INCLUDING, WITHOUT LIMITATION, AUDIO, PHOTOGRAPHS, AND VIDEOS, OR OF THE ACCURACY, RELIABILITY, OR LEGALITY OF ANY STATEMENT MADE IN OR OMITTED FROM ANY advertisement, sponsorship, endorsement, testimonial, opinion, or other product-related or service-related statement or review appearing in the Websites or in ANY post or article distributed via the Websites.