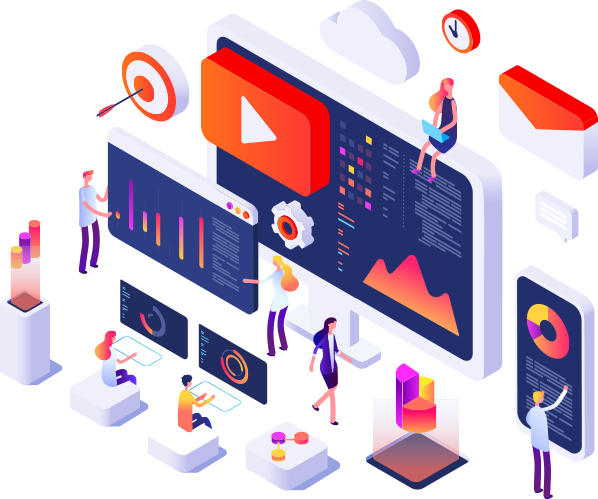 FMS Online Marketing Revolutionizes Local SEO with Cutting-Edge AI Integration
FMS Online Marketing, Arizona's leading local SEO marketing service, proudly announces its groundbreaking integration of AI into its search engine optimization (SEO) services.
FMS Online Marketing, Arizona's leading local SEO marketing service, proudly announces its groundbreaking integration of artificial intelligence (AI) into its search engine optimization (SEO) services. This strategic move aims to deliver unparalleled results to clients in the rapidly evolving digital search engine landscape.
In a world where businesses strive to maintain a strong online presence, local SEO has become a pivotal factor in achieving success. FMS Online Marketing has consistently positioned itself as an industry leader in providing top-tier SEO solutions, and this latest initiative reaffirms their commitment to staying ahead of the curve.
The integration of AI technology into FMS Online Marketing's services empowers their clients with a dynamic and adaptive approach to SEO. Leveraging advanced algorithms, machine learning, and data analysis, the AI system continuously refines and optimizes SEO strategies to adapt to the ever-changing search engine algorithms.
FMS Online Marketing's decision to embrace AI is driven by the recognition that traditional SEO approaches can no longer guarantee the same level of success in the highly competitive digital marketplace. By harnessing the power of AI, the company can offer its clients a competitive edge by staying at the forefront of search engine trends and delivering measurable results.
Key benefits of FMS Online Marketing's AI-integrated SEO services include:
1. **Enhanced Precision:** AI-driven algorithms analyze vast amounts of data to identify the most effective keywords, optimizing content and meta tags for better search engine rankings.
2. **Real-time Adaptation:** The AI system adjusts SEO strategies in real-time to respond to changes in search engine algorithms, ensuring consistent visibility and ranking improvements.
3. **Competitive Analysis:** FMS's AI system monitors competitors' strategies, allowing clients to stay ahead of the competition by identifying opportunities and gaps in their own SEO efforts.
4. **Data-Driven Insights:** Clients receive detailed reports and analytics, providing transparent visibility into the performance of their SEO campaigns.
5. **Cost Efficiency:** AI automation streamlines SEO processes, reducing the time and resources required to achieve exceptional results.
FMS Online Marketing's dedication to delivering unparalleled results and staying ahead of industry trends has solidified its position as the go-to local SEO marketing service in Arizona. With AI integration, they are poised to lead the way in reshaping the future of digital marketing in the region.
CEO Matt Deloff, expressed enthusiasm about this significant milestone, stating, "We believe that AI is the future of SEO, and we are proud to be at the forefront of this technological shift. By combining our industry expertise with AI's capabilities, we are confident that we can provide our clients with the best SEO solutions available."
For businesses in Arizona and beyond, FMS Online Marketing's AI-integrated SEO services promise a brighter and more successful digital future. As they continue to evolve and innovate, clients can expect to enjoy enhanced online visibility, increased traffic, and improved conversion rates.
For media inquiries or more information about FMS Online Marketing's AI-driven SEO services, please contact:
Matt Deloff
Matt@fmsonlinemarketing.com
(623)687-1673
About FMS Online Marketing:
FMS Online Marketing is Arizona's premier local SEO marketing service, specializing in helping businesses of all sizes achieve higher rankings on search engine results pages. With a commitment to staying on the cutting edge of digital marketing trends, FMS Online Marketing delivers tailored SEO solutions that drive real results for clients.
###
Media Contact
Matt Deloff
FMS Online Marketing
18150 W Carol Ave, Waddell AZ 85355
(623)687-1673
https://fmsonlinemarketing.com
newsroom: news.38digitalmarket.com