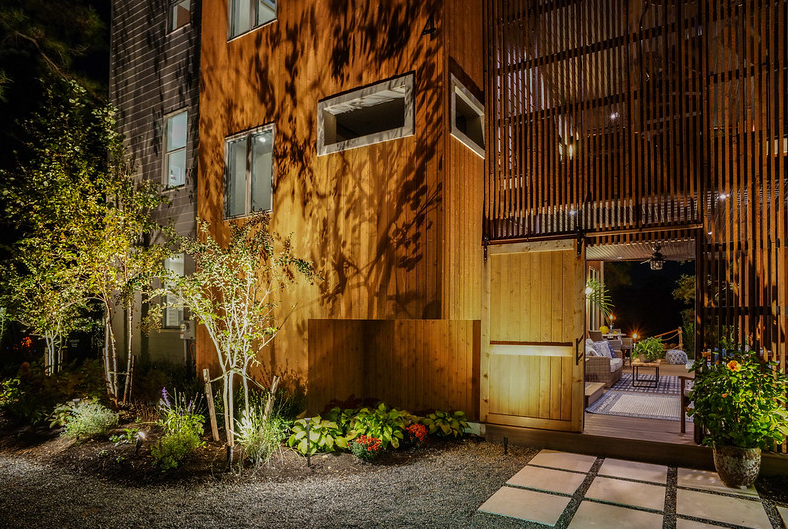 Full Spectrum Technology Group Partners with Coastal Source as Pro Dealer
It proudly presents its award-winning outdoor lighting and speaker systems.
Full Spectrum Technology Group partners with Coastal Source as a pro dealer and is now offering its award-winning outdoor lighting and speaker systems. The company provides design & installation of smart home systems, advanced home networks, custom home theater and audio systems, security systems, home automation, and more. This partnership with leaders in high-performance outdoor audio and lighting gives customers a wider selection and a world-class experience.
Coastal Source has more than six decades of industry experience building outdoor lighting and audio products. It is known for its systematic approach to outdoor lighting. The company has designed and engineered an entire system, from a transformer to the last light bulb. It has a talented and creative team of architects, landscape architects, designers, electronics and audio engineers, and horticulturalists who are always looking for innovation in their designs and products. Unlike most manufacturers, Coastal Source sells its products through a trained contractor and dealer network, and Full Spectrum Technology Group takes pride in being part of that network and helping customers get access to best-in-class products designed to outperform and outlast the others.
Full Spectrum Technology Group specializes in home automation systems, designed while keeping customers in mind. These systems unlock the true potential of smart devices and seamlessly integrate them into a single, user-friendly platform to give customers complete control over their environment, whether at home or in the office. The company can also overhaul existing systems to fix or update them and tailor these systems to the property's specific requirements. It features some of the leading brands in the industry known for their innovative designs and exceptional performance.
Its products allow users to control all technology systems easily through their iPhone, iPad, or Android devices or through a simple touch panel that will be installed in the house. Full Spectrum Technology Group also offers custom solutions through Savant or Control4. The entire home automation system can be remotely managed and controlled, complete with custom scenes and timers built into the controls. The company features automation brands like Savant, Control4, Lutron, and Josh. In addition to home automation, it offers a complete home audio and video setup, whether a cozy home theater or a whole-house audio system. The company also specializes in advanced networking to set up and maintain networks for modern homes and offices. For peace of mind, its surveillance systems include a comprehensive setup of security cameras, access controls, and home video monitoring.
About Full Spectrum Technology Group
Full Spectrum Technology Group offers complete home automation and AV services. Be they high-end security systems or automated lighting and window treatments, the company provides everything, from system design to component acquisition, installation to setup, training to monitoring and maintenance for both residential and commercial properties. It currently serves the communities of Alamo, Blackhawk, Calistoga, Danville, Lafayette, Moraga, Napa, Orinda, San Ramon, St. Helena, Yountville, and Walnut Creek.
###
Contact
Kirsten Amatrone – Full Spectrum Technology Group
Address: 3446 Golden Gate Way, Lafayette, CA 94549
Phone: 925-815-8324
Website: https://www.fullspectrumtg.com/
Email: kirsten@fullspectrumtg.com
newsroom: news.38digitalmarket.com