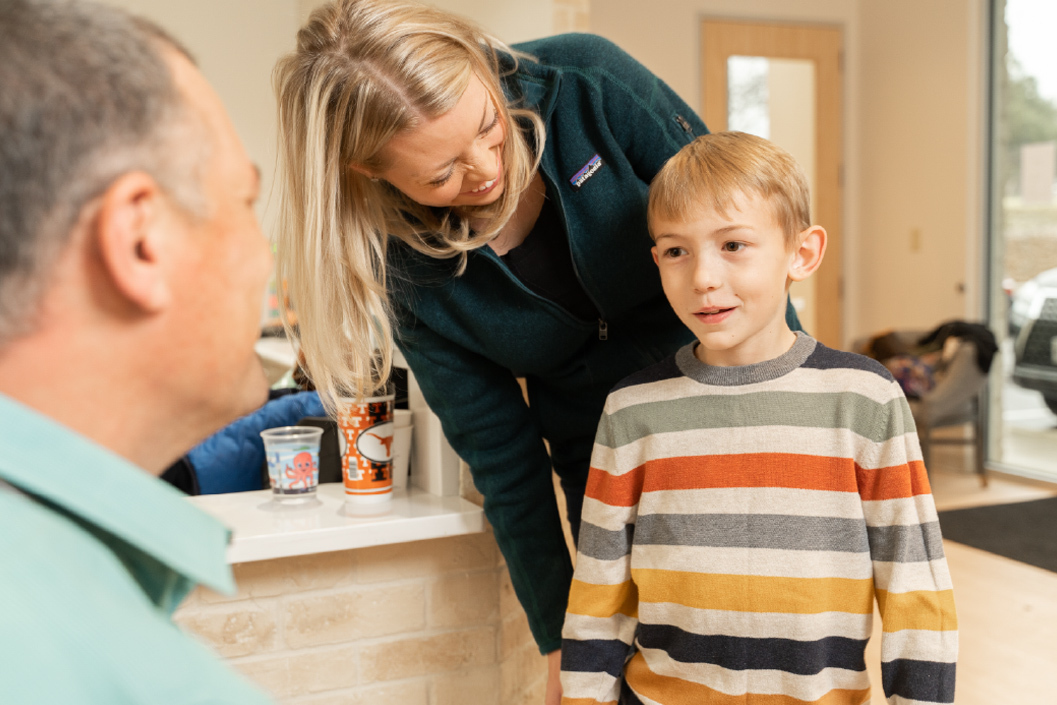 Here We Grow Pediatrics Clinic Moves to a New Location in San Antonio, TX
Award-Winning Developmental Pediatricians in San Antonio Offering Complete Care and Services for Children from Infanthood to Teenagers
Here We Grow Pediatrics Clinic would like to inform its patients, clients, and partners that they have now moved to a new location in San Antonio, TX. Run by award-winning developmental pediatricians in San Antonio, this clinic offers complete care and services for children of all age groups including newborns, toddlers, young children, and teens. Dr. Lee "Patrick" Finklea, Jr. is a leading board-certified pediatrician who has won several awards spanning his career with the latest being Texas Super Doctors Award in 2020-2021. Dr. Finklea has treated hundreds of children so far in San Antonio and around Texas. Whether it is a sick visit or a yearly physical, this doctor is always available and eager to help, offer advice and go an extra mile to ensure his little patients are doing well.
Dr. Kelly Basaldua, co-owner of Here We Grow is also a board-certified, award-winning pediatrician with a medical degree from UT Health Science Center of San Antonio in 2010 and a pediatric residency at the UTHSCSA Department of Pediatrics in 2013. Dr. Basaldua comes with years of knowledge and experience in pediatrics. Dr. Kelly creates the friendliest environment and goes out of her way to learn more about her patient's interests to make them feel comfortable. The pediatricians in San Antonio are extremely caring and believe in making medical decisions together with their patients and parents. This clinic was started in order to offer a more personalized home for its patients and families. The doctors and their staff have worked hard to create a comfortable and child-friendly setting.
The clinic boasts state-of-the-art equipment that helps the doctors and staff with effective prognoses. Patients can also experience emerging electronic health record technology, an interactive and easy-to-use patient portal, and an integrated website that offers information that visitors might be looking for. All this put together, helps medical experts provide the highest quality care. Whether it is general pediatric services or ADHD/ ADD evaluations, the clinic is equipped to provide world-class treatments for their patients whilst making them feel comfortable throughout the course of the treatments. HWG Pediatrics specializes in creating a preventive and solution-based plan of action with the patient's family. HWG Pediatrics developmental pediatricians in San Antonio believe that communication is vital and their goal is to keep the patients and their parents informed every step of the way. The clinic accepts insurance to help parents benefit from the extra help. They are working hard to include all major insurances in the country.
To learn more visit https://hwgpediatrics.com/developmental-milestone-evaluation/

About Here We Grow Pediatrics
Here We Grow Pediatrics is an exclusive clinic for children run and operated by award-winning pediatricians Dr. Basaldua and Dr. Finklea from San Antonio, TX. The clinic offers all kinds of services starting from infanthood to teenagers. General pediatrics, childhood asthma, childhood vaccines, infant circumcision, ADHD/ADD evaluations, developmental milestone evaluation, school physicals, and infant ear piercing are some of the many services offered here.
###
Contact
Here We Grow Pediatrics
Address: 9150 Huebner Rd #155, San Antonio, TX 78240
Phone: 210-465-1800
Website: https://hwgpediatrics.com/
newsroom: news.38digitalmarket.com