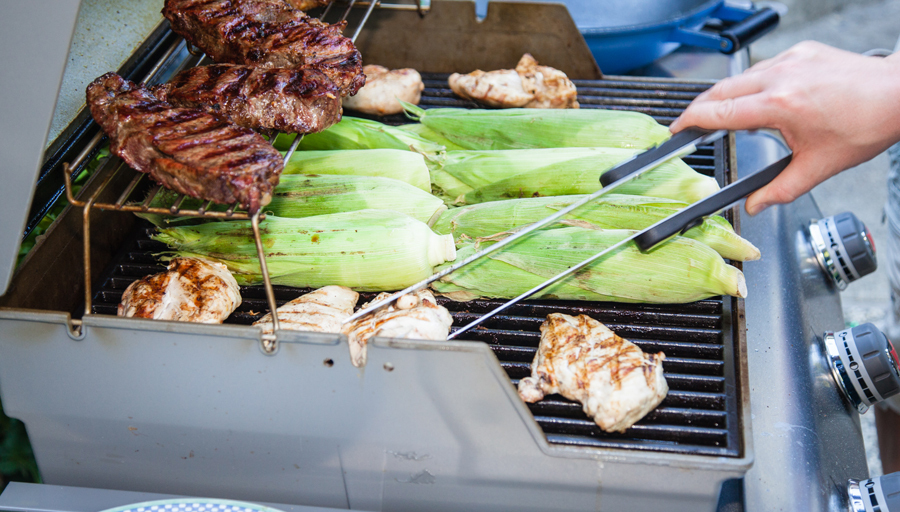 Hino Gas, Oldest Gas Company in Harlingen TX Celebrates Over 58 Years in Business
Sharing a Brief History and Journey of Hino Gas from the 60s to the Modern Era
Hino Gas, the oldest and the most reputed Gas Company in Harlingen TX is pleased to share its 58 years of success with customers, patrons and partners. Alejandro Hinojosa, Sr. started this business in 1963 with one propane bobtail truck. He began delivering propane to homes in rural Cameron and Willacy Counties. It was a one-man show back then where Mr. Hinojosa was a mechanic, dispatcher, accountant, receptionist, technician, and a driver delivering gas to everyone in need. He was considered the most reliable, honest, and hardworking man who would deliver the gas irrespective of how bad the weather was.
It was in 1967 that Alejandro decided to hire his first employee. The business started to grow in the early 70s due to the so-called allocations of gas provided to marketers by producers. Hino Gas Company was very fortunate for being given an allocation. Marketers from Northern Mexico and South Texas could buy gas only from Hino Gas due to this allocation. The name Hino became very popular but had to face competition from major acquisitions that happened between Big Valley Butane in Port Harlingen and Rio Hondo LP Gas. However, nothing could stop Hino Gas from growing as the company already had a loyal customer base in Cameron and Willacy Counties.
It was in the late 70s and early 80s that the company witnessed prominent growth with its first acquisition of Manske Propane in Brownsville followed by Valley Fisheries Propane Company in Port Isabel in 1986. In 1995, Alejandro Jr., son of Alejandro Sr. joined Hino Gas. The company now operates with 26 employees in Harlingen, Brownsville, and Port Isabel. Hino Gas Company in Harlingen TX takes pride in its staff members, a majority of them have been working for the company for more than a decade. Catering to over 9000 industrial, commercial and residential customers in Cameron, Willacy, and Hidalgo Counties in Deep South Texas, Hino Gas stands on its values and belief that customers always come first.
As one of the leading suppliers of residential propane in Brownsville TX, Hino Gas Company helps customers find the right solution for all their propane gas needs. They sell propane to commercial, industrial and residential users. They also provide full-service propane piping system installation and service. The company also sells and leases tanks of all sizes, hoses, and fittings for all big and small applications. Hino Gas also sells and leases forklift cylinders and cages for industrial forklift applications. Commercial and industrial service is their specialty. They are the top choice for solutions in the field of steam generation, commercial water heating, gin applications for drying, commercial kitchens, and other applications which call for vapor service, LP liquid, and propane gas for heating.
To learn more visit https://www.hinogas.com/residential-service/
About Hino Gas
Hino Gas, the oldest gas company in Harlingen TX is the residential propane specialist helping customers find the right solutions for single-family homes, mobile homes, apartments, underground service, installation, scheduled maintenance, and more. They also offer services for commercial and industrial end users in Rio Grande Valley and surrounding counties. They sell and lease tanks of all sizes, hoses, and fitting for all small and large applications.
###
Contact
Hino Gas – Harlingen, TX
Phone: 956-423-9178
Email: [email protected]
Website: https://www.hinogas.com
newsroom: news.38digitalmarket.com

This content is published on behalf of the above source. Please contact them directly for any concern related to the above. 
This press release may contain forward-looking statements. Forward-looking statements describe future expectations, plans, results, or strategies (including product offerings, regulatory plans and business plans) and may change without notice. You are cautioned that such statements are subject to a multitude of risks and uncertainties that could cause future circumstances, events, or results to differ materially from those projected in the forward-looking statements, including the risks that actual results may differ materially from those projected in the forward-looking statements.