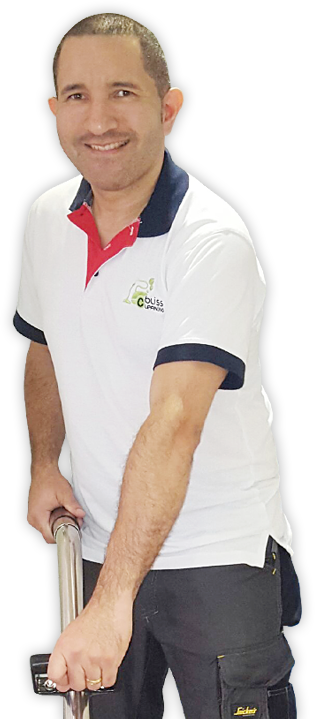 Horsham's Leading Carpet Cleaners Now Offering Sanitising Services for Homes and Offices
Safe, Effective and Approved Eco-Friendly Cleaning Solutions Used for Cleaning
HORSHAM, UNITED KINGDOM – 8th December 2020 – Bliss Cleaning Horsham, one of the leading carpet cleaning companies in West Sussex is pleased to announce that they have now started offering sanitized cleaning services for domestic and commercial establishments. This company is known for its impeccable carpet cleaning services in Horsham. The team uses high powered hot water extraction machinery to clean the carpets and upholstery. They also use high standard, effective, safe, and environment-friendly cleaning solutions that are not just safe for the environment but pets, children, and residents of the home. The carpets and upholstery are treated with great care to ensure that they are not just cleaned properly but get a refreshing look post-cleaning. 
Bliss Cleaning Horsham, the professional carpet cleaners in Horsham takes pride in their staff who are committed to customer satisfaction, quality workmanship, and timely completion of the tasks. Each and every staff member is well-versed with the hot water extraction method and operation of the equipment. This is by far the most thorough and effective method that can deep clean the carpets, upholstery, chairs, sofas, dining chairs, etc. Also known as steam cleaning, this cleaning method also ensures that any viruses or bacteria are eliminated during the process; thereby leaving the furniture free of germs for kids and pets. 
These Horsham carpet cleaners are the most sought out cleaners in West Sussex. It is because most customers have expressed their satisfaction that the fabric of their sofas, chair, and upholstery are soft and revived. And that they look clean. With most deep clean services, the upholstery is usually wet for long hours or sometimes even days. However, customers can be assured that their upholstery will be dry in a matter of hours. The cleaning is carried out with a help of dedicated high-quality upholstery tools. So, for those who wish to book a carpet cleaning service in Crawley, call the experts at Bliss Cleaning Horsham right away. 
The West Sussex professional carpet cleaning services also include rug cleaning along with thorough cleaning and stain removal. Customers have to be wary of certain carpet cleaners who often over wet the carpet or sofa so much so that it remains damp for days together. Bliss Cleaning Horsham ensures that they are just wet enough for the stains to be removed and that they dry faster. The cleaning detergents used will also clean the stains effectively and keep the upholstery clean for a longer time. The company is currently operating in Horsham, West Sussex, and surrounding areas. They also offer commercial cleaning services for restaurants, offices, schools, nursing homes, pubs, etc. 
To schedule a sanitized clean or to learn more visit http://www.blisscleaning.co.uk/carpet-cleaners-horsham/ 
About Bliss Cleaning 
Bliss Cleaning is a company that offers professional carpet cleaning, upholstery cleaning, sofas, armchairs, and dining chairs cleaning services in Horsham, West Sussex, and surrounding areas. In addition to domestic upholstery cleaning, the company also offers commercial carpet cleaning services in West Sussex and parts of Surrey. 
###
Contact
Bliss Cleaning
Address: Planet House, North Heath Lane, Horsham, RH12 5QE
Phone: 01403 610 075
Website: http://www.blisscleaning.co.uk/ 
Disclaimer: The information does not constitute advice or an offer to buy. Any purchase made from this story is made at your own risk. Consult an expert advisor/health professional before any such purchase. Any purchase made from this link is subject to the final terms and conditions of the website's selling. The content publisher and its distribution partners do not take any responsibility directly or indirectly.  If you have any complaints or copyright issues related to this article, kindly contact the company this news is about.