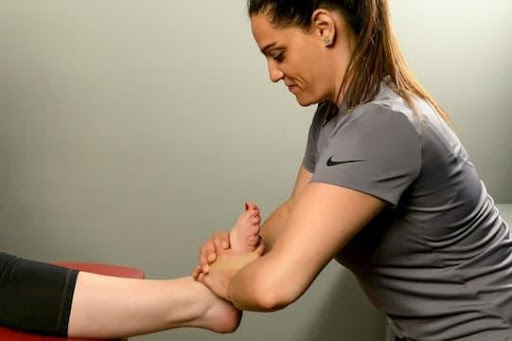 How to Prevent Running Injuries This Spring by In Motion Physical Therapy
In Motion Physical Therapy published a special report guiding runners gearing up for the upcoming spring sprinting activities. The guidance includes advanced tips to prevent common running injuries.
In Motion Physical Therapy, one of the most well-reputed physical therapy clinics in Chicago, has published a report "8 Expert Tips to Help Prevent Running Injuries" to guide enthusiastic runners this spring. The report details and explains eight tips by their leading doctor, Lauen Schnidman, that will help to prevent and eliminate any pain and potential injuries that running exercises might cause.
The advice shared by In Motion Physical Therapy is beneficial for experienced runners looking to update routines with expert recommendations and for novice runners who are just taking up running as a hobby or fitness exercise. The informative report aims to guide people, help minimize and eliminate aches and injuries associated with running, and lower the probability of needing distressing surgery for said injuries. The goal is to help make running an enjoyable and productive activity for years to come.
A brief overview of the tips included in the report is advice on managing old injuries while running, correct practices for a warm-up and cooling down routines, directions on the frequency of running exercises, and what other exercises to incorporate with running exercises. It also goes into recommendations for body weight and suggestions for running gear. The report recommends getting a running analysis from an experienced physical therapist for optimal results.
Readers can benefit from reading the full report on the official In Motion Physical Therapy website at https://inmotionptchi.com/ebook-running-tips/
The report's author is Dr. Lauren Schnidman, a doctor of physical therapy and the founder of In Motion Physical Therapy. Dr. Schnidman's impressive credentials include a B.A. in Psychology and Biology from Washington University in Saint Louis and a Doctor of Physical Therapy from Wheeling Jesuit University. Dr. Schnidman is a Certified Personal Trainer from the National Academy of Sports Medicine. As a senior fitness and nutrition specialist at In Motion Physical Therapy, the report is based on years of experience providing professional treatments to various patients suffering from running injuries.
A patient of Dr. Lauren Schnidman described her experience of receiving therapy as:
"I suffered the most excruciatingly painful sports injury, to the point that my leg was entirely purple. I had multiple sessions with Dr. Lauren, and I can't express how grateful I am. The recuperation was astonishingly swift. She was very professional, going into detail about each process and informing me of what was going on. The staff at the therapy center were quite considerate too. Dr. Lauren's guidance was helpful, especially throughout the unpleasant procedures. This clinic comes highly recommended. "
About In Motion Physical Therapy
In Motion Physical Therapy is one of the leading physical therapy clinics in Chicago, Illinois. The doctors at In Motion are dedicated to providing patients with outstanding physical therapy treatment services. The therapy procedures available at In Motion Physical Therapy include sports therapy, personal training, pre-and post-surgical rehab, manual and in-home treatment based on physician referral, adaptive weight loss programs, and other alternative physical therapy options for targeted areas and injuries. Dr. Lauren Schnidman is a certified physical therapist and the founder and owner of In Motion. Her vast experience working with a diverse range of patients has enabled her to establish therapeutic routines that match each patient's unique preferences and requirements.
###
In Motion Physical Therapy
2731 N Lincoln Ave
Chicago, IL 60614
(773)236-2256
Newsroom: news.38digitalmarket.com
This content is published on behalf of the above source. Please contact them directly for any concern related to the above.