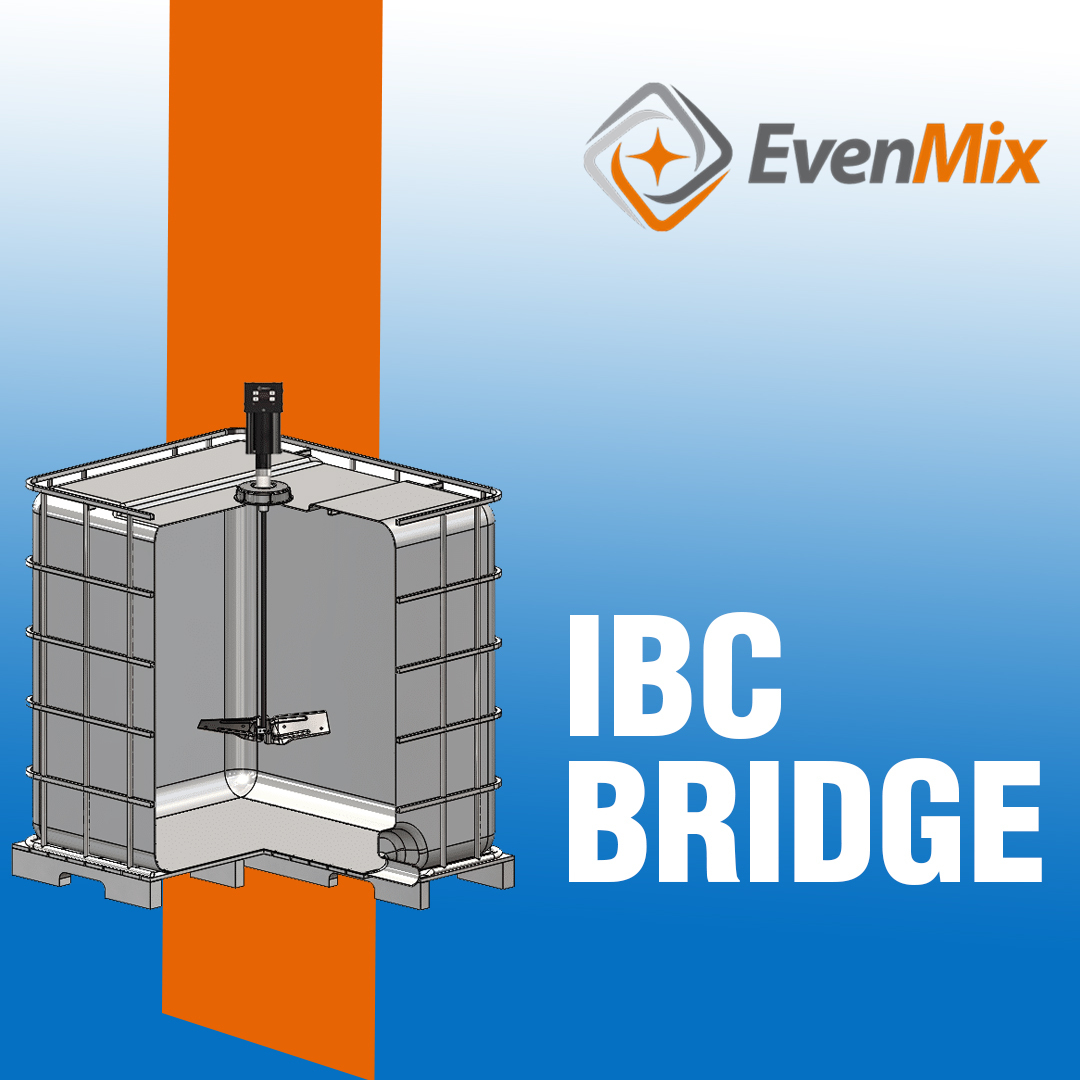 IBC Bridge Is The Most Important Feature States Even Mix In Latest Blog Post
The latest blog post by Even Mix states that the most important feature in tote mixers is an IBC bridge, as it allows the user to look inside the container.
Even though an IBC Bridge is not something that may always be mandatory, having one offers two key advantages to using a tote mixer. Even Mix states that the ability to observe what is being mixed is essential in several industries. The IBCs sold by Even Mix are translucent, which makes it difficult to see what is going on inside the container. That's where having the 6" aperture on the top allows users to observe what's happening.
According to the article, the second key advantage of an IBC bridge is making adding ingredients easier and slipping out samples during the mixing process. Also, users can add more solids, powders and liquids during the mixing process. In some industries, the process can start with mixing basic components into the water and pouring more stuff into it via the 6" IBC Bridge.
Even Mix's IBC Tote Bridge is designed to be compatible with all IBC tote mixers regardless of size. It is built to be durable and allows users to look inside the container and add material during the mixing process. In addition, there are two strong handles attached to the cage to help secure it. The bridge directly attaches to the IBC cage, which allows it to maintain the needed level, regardless of how wavy the bottle may have become. The lightweight design and its ability to adapt is heaven sent for operators.
Readers can learn more about Even Mix's IBC Bridge by reading the entire article at https://evenmix.com/using-ibc-bridge/.
"We have designed the IBC bridge to be easy to use, durable, and most importantly, adaptable. Regardless of the size of the container, this bridge will work exactly as it should. We have taken the same approach with our IBC bridge as we have with our tote mixers, designing it from the ground up to be truly revolutionary." Said an executive for Even Mix.
He added, "Anyone who has used our tote and IBC mixers knows what to expect in terms of performance and durability."
About Even MixTM
Even MixTM is best known for using the latest technology and aerospace engineering design to build pump technology and state-of-the-art variable pitch blades, bringing true mixing technology. The mixing blades do away with having a pin when installed, and the blades can be used at the bottom. It also means that the blades or mixers can be used in both plastic and linear drums.
###
Media Contact
Even Mix
13676 Station Road. Columbia Station, OH 44028
Phone: (440)236-6677
Email: [email protected]
Website: https://evenmix.com
newsroom: news.38digitalmarket.com

This content is published on behalf of the above source. Please contact them directly for any concern related to the above. 
This press release may contain forward-looking statements. Forward-looking statements describe future expectations, plans, results, or strategies (including product offerings, regulatory plans and business plans) and may change without notice. You are cautioned that such statements are subject to a multitude of risks and uncertainties that could cause future circumstances, events, or results to differ materially from those projected in the forward-looking statements, including the risks that actual results may differ materially from those projected in the forward-looking statements.