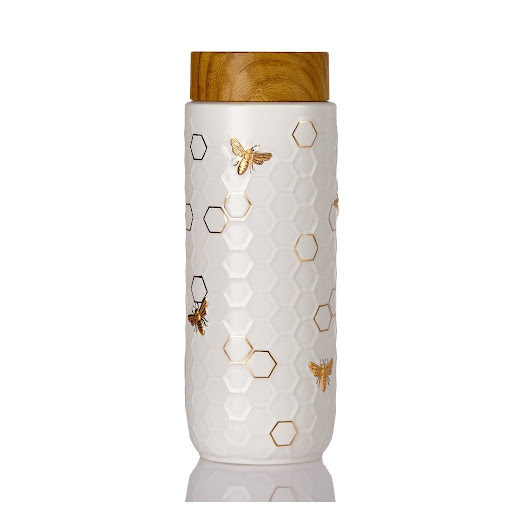 I.E. Green Tea Announces Expansion of Its Inventory of Drinkware for Green Tea
I.E. Green Tea expanded its inventory of green tea drinkware. The focus on the latest green tea wear, according to the company, has been to enhance the therapeutic experience of drinking green tea.
I.E. Green Tea announced earlier in the week that the leading seller of green tea packs had expanded its inventory of drinkware. According to the company, the latest additions to the inventory are mainly to "enhance the therapeutic experience of drinking green tea." While the therapeutic experience is subjective, many people will find that the drinkware introduced is highly practical. Whether you drink I.E. Green Tea's green tea packets or drink any other type of green tea, the near drinkware promises to enhance the experience for everyone.
To many people, the type of green tea drinkware they use matters as much as the type of green tea that they choose to drink. One of the reasons for this is that drinking green tea is seen as more of an experience. Not only is it a low-calorie yet highly beneficial category of beverage, but there is a therapeutic experience associated with drinking it. That's why it is so important to choose the right drinkware.
It is estimated that the number of people drinking green tea in the west has more than doubled in the past twenty years. Many people who have switched to drinking green tea have done so because it has been found to offer many benefits.
Readers who enjoy drinking I.E. Green Tea and want to invest in the most "therapeutic" green tea drinkware can visit https://iegreentea.com/collections/drinkware.
"One of the things we have always focused on is the therapeutic effect of drinking green tea. Besides our green tea tasting great and being available in numerous flavors, the process of drinking it is enjoyable. Sure, you can choose to drink your green tea in any old mug, but there is a reason why the ancient Chinese consumed their green tea in a specific type of wear. Our drinkware takes things one step further, enhancing not just your experience but also making drinking green tea easier and more practical." Said a representative for I.E. Green Tea.
She added, "A big part of benefiting from drinking green tea is how you drink it. I.E. Green Tea concentrated bags make it immensely easy for anyone to quickly slap together a cup of green tea in seconds. Plus, our customers can be assured that the tea they are drinking will imbue all the benefits they would inspect and more. Our drinkware adds to the ease of preparing your cup of green tea, and they look great in the process too."
About I.E. Green Tea
I.E. Green Tea sells a brand of superior quality green tea known for offering many health benefits. The brand prides itself on selling the best green tea out there, which offers all of the health benefits advertised, and for a competitive price.
To find out more about I.E. Green Tea, its benefits, how the brewing process came about from years of trials and partnerships with tea experts, and where the tea comes from (as a hint: note that it is an exclusive mountain that provides nutrient-rich minerals), visit the website at IEgreentea.com.
IE Green Tea is a green tea producer based in Chicago Illinois, the parent company is Amic Tea Texas 8000 Research Forest Dr, The Woodlands, TX 77382 Phone: 832-656-7759
David Stone is the CEO of IE Green Tea you can contact him at:
CEO
I.E. Green Tea
707 Skokie Boulevard Suite 100
Northbrook, IL 60062 Ph:(855) 232-3121
There is no offer to sell, no solicitation of an offer to buy, and no recommendation of any security or any other product or service in this article. Moreover, nothing contained in this PR should be construed as a recommendation to buy, sell, or hold any investment or security, or to engage in any investment strategy or transaction. It is your responsibility to determine whether any investment, investment strategy, security, or related transaction is appropriate for you based on your investment objectives, financial circumstances, and risk tolerance. Consult your business advisor, attorney, or tax advisor regarding your specific business, legal, or tax situation.