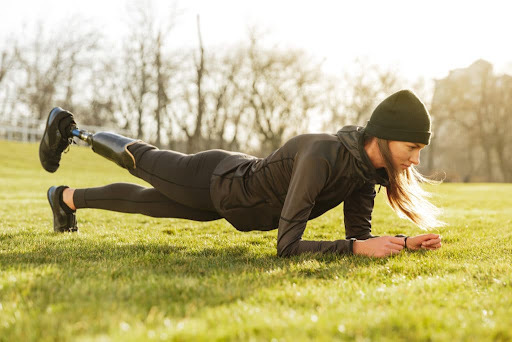 In Motion Physical Therapy Shares Important Advice Regarding Warm-Ups before Running in Fall
In Motion Physical Therapy offers runners professional advice regarding warm-ups before running in Fall in their latest blog post.
In Motion Physical Therapy has shared an important post on the clinic's official website about the importance of warm-up exercises before running in Fall. The post includes professional advice regarding warm-up exercises and how they are especially beneficial when running in the upcoming colder weather.
The advice highlights four crucial factors to be included in a running warm-up exercise to make it more effective. A brief overview of these factors is as follows:
1. Begin Warm-up with a Brisk Walk or Jog before Stretching: A brisk walk or a light jog before any rapid and exaggerated movements ensures the muscles and joints are relaxed enough to perform more demanding movements that will follow. This walk or jog can last for five to ten minutes, depending on the duration and terrain of the running path.
2. Dynamic Stretching before Running: Dynamic stretching for at least five minutes before hitting the running trail will ensure that your muscle and joints are already smoothly moving to their full range and capacity. The dynamic stretching warm-ups include functional movement of multiple body joints and powerful motions like skipping and hopping as they engage all muscles in the body. Some other options recommended by the therapists include leg swings, high knees, butt kicks, walking lunges, bodyweight squats, and foam rolling.
What not to include in a dynamic stretching routine is any stretches that require holding poses for some time, as these dampen the energy of the fast-twitch muscle fibers.
3. Static Stretching after The Run: After completing a good running session, it is time for static stretches. These are beneficial for muscle flexibility. Static stretches are where stretching and holding the pose routines work the best. Each stretch should be held for a minimum of thirty seconds for best results. Some of the most recommended post-running static stretches are runners' lunge, calf stretch, hamstring, and figure-four stretch.
4. Last, Strength Exercise to Seal in the Hard Work: The strength training exercises should be a part of warm-up exercises to help increase the body's mobility and flexibility. Sports therapists recommend strength exercises and their frequency depending upon the training levels of the runners. Some of the most effective strength exercises for runners include planks, glute bridges, single-leg squats, single-leg deadlifts, and resistant-band training.
Readers interested in learning more about incorporating warm-up exercises into their workout and running sessions can visit the In-Motion Physical Therapy website to read the article https://inmotionptchi.com/.
When asked about the importance of running and pre-running routines, an In Motion PT representative stated, "Running is no doubt the ideal workout for people who love outdoor activities and do not want to stay cooped up in gyms to get their daily or weekly workout. But it is equally important to make these running sessions highly productive and safe at the same time. Performing warm-ups is the most sure-shot and easiest way to achieve this. Remember that skipping warm-ups before running will eventually result in your body's muscles creating compensatory movement patterns to compensate for the loss of flexibility caused by rapid running motion. Warm-ups help the muscles gain the strength, mobility, flexibility, and resistance needed to retain stability despite changes in motion and therefore help prevent injuries and random body aches."
About In Motion Physical Therapy
In Motion Physical Therapy is on a mission to provide top-quality physical therapy services, which help patients return to doing the activities they love. The company works with tennis players, runners, and people who want to lose weight. Located in Lincoln Park, the company provides excellent quality care for patients to get back on their feet.
###
In Motion Physical Therapy
2731 N Lincoln Ave
Chicago, IL 60614
(773)236-2256
newsroom: news.38digitalmarket.com