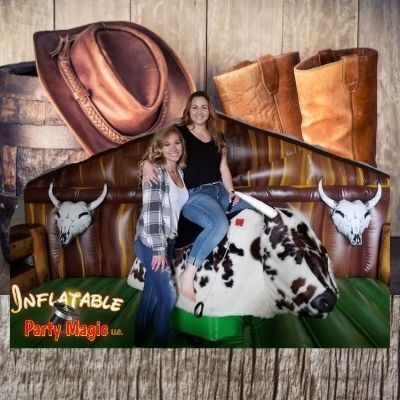 Inflatable Party Magic TX Expands Offerings for Summer Event Rentals
Browse through Latest Rock Climbing Walls, Euro Bungee Trampolines, Bumper Cars, Human Hamster Balls, Mechanical Bulls, and More
Inflatable Party Magic TX, the party rentals specialists from the Dallas Fort Worth Area, are pleased to share that they have expanded their offerings for summer event rentals. All the latest equipment is now available on the online website, which enables 24/7 easy and fast online bookings. Although online bookings are popular among most customers, the company still attends personal calls and visits to offer personalized assistance. The team also helps customers choose the best equipment for their parties as per the space and budget. They work with their clients to make sure they are making the right selection for their event. They also ensure that the unit(s) selected is a good match for the guests and the event.
Inflatable Party Magic TX is also one of the first companies to comply with the new Texas State Regulations for Bounce Houses and Amusement Rides. As per the regulation, the company carries insurance according to state guidelines, and the state inspects all the equipment on an annual basis. While many companies do not comply with these standards and regulations, this company makes it an obligation. This way, they ensure that the equipment is entirely safe for use by the guests and that there are no accidents.
The company now offers some of the most exciting summer event rentals such as human hamster balls, rock climbing walls, euro bungee trampolines, bumper cars, mechanical bulls, and many others. The life-size human hamster ball with a Zorb racing track is a perfect addition to the carnival games selection. It is a must-have for college events, corporate team building, and group activities. The mobile rock climbing wall is a 4 station climbing wall, and each station offers a different challenge level to bring out the best of the climbers. Great for teens and adventure seekers, this will surely keep the adrenaline rush pumping.
The euro bungee trampoline rentals are designed to take the event to a whole new level. Bouncing on a trampoline and getting to try some acrobatic stunts is an experience. Bring the amusement park to the backyard with these trampolines. The mechanical bull rentals or bull ride machines are for brave guests. This one makes a fantastic rental that challenges the riders to stay for just 8 seconds which is nearly impossible for many. Last but not least, bumper cars are a unique attraction. The full padded 4-wall arena will feature 4 bumper cars, which are safe and promise unlimited fun.
To browse for more equipment visit https://www.inflatablepartymagictx.com/category/event_rental_party_packages/
About Inflatable Party Magic
Inflatable Party Magic TX is a party rental company offering services in Texas in Cleburne, Arlington, Aledo, Fort Worth, Burleson, and other DFW areas. They specialize in party rentals for all kinds of small, medium, and large-sized events. With easy online bookings, customers can select from pre-made packages or design their packages with a range of rock climbing walls, photo booths, and more.
###
Contact
Inflatable Party Magic TX
Address: 2852 W FM 4, Cleburne TX 760033
Phone: 817-800-8618
Website: https://www.inflatablepartymagictx.com/
newsroom: news.38digitalmarket.com