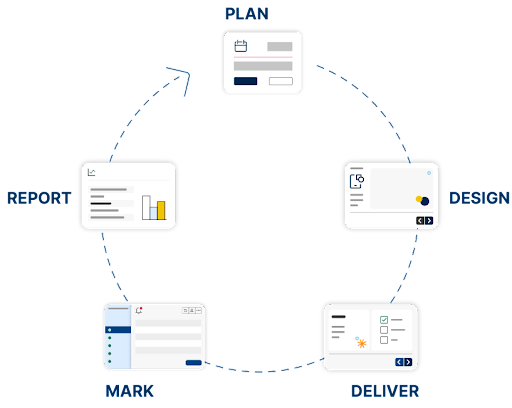 Inspera Drives Change Through Digital Assessments and Proctoring
Inspera provides a comprehensive suite of assessment and online proctoring management products to help drive change in the examination cycle.
Inspera, the Scandinavian pedagogy and leading global digital assessment and proctoring solution provider, is opening new avenues for schools, universities, governments, and awarding bodies conducting standardized tests. Since its inception in 1999, Inspera's motivated team of TechEd entrepreneurs has been devoted to reinventing educational assessment processes and digitizing tedious old-school practices. True to its motto, Inspera leads the education industry toward modern digital assessment as a reliable online test proctoring platform.
A company's representative revealed that Inspera received over 3.1 million submissions from 142 countries in 2021 on its online assessment platform. The onset of COVID-19 saw a jump of over 1 million submissions in a single year. Now that the world has overcome the collective health crisis, educational institutes, governments, and other awarding organizations acknowledge the positive change Inspera online assessment platform provides through digital assessments and proctoring over traditional pen-and-paper exams.
Inspera's innovative and robust online test platform offers end-to-end assessment management with additional solutions to meet all the examination needs of various industries for both remote and onsite assessments. Unlike stringent platforms that support limited test options, Inspera users can customize the tests to match their needs by combining options like an open or closed book test, permission to access limited resources or applications, time constraints for parts or the entirety of the test, single or multiple submissions, live performances or presentations, and settings for integrity and identity checks. The options help save institutions considerable financial and human resources otherwise needed to carry out exams meeting the actual needs of the course and profession.
The revolutionary Inspera smarter proctoring sets new standards in the global education sector. Examination centers can use Inspera to implement remote proctoring under the supervision of humans, opt for AI invigilation, or even use a combination of both. All invigilation options use webcams, microphones, and screens to conduct transparent tests without compromising the integrity of the test or the student-educator relationship. Building upon the solid foundation of integrity and hard work, Inspera promises to continue shaping and leading global change toward the digital examination process.
A representative for Insprea stated, "----."
Inspera enables complete customization of test configurations and options. Additionally, the setup includes grading options for checking and marking tests. Following that, candidates receive feedback within the Inspera platform. The cloud-based digital assessment platform manages the entire examination cycle, from preparation to delivery of results to students.
To learn more about the online test proctoring services provided by Inspera, visit the company's official website at https://www.inspera.com/us. The website also provides a detailed view of the industries taking advantage of Inspera's online assessment platform, providing valuable resources to guide new users on creating a seamless computer-based online testing experience.
About Inspera
Inspera is a leading-edge European digital assessment provider providing test-takers with equal opportunities to prove their skills authentically and fully digitally. Inspera empowers colleges and universities to deliver secure assessments, standardized tests, open and closed book exams, and formative and diagnostics tests, either on-site or fully remotely. The company's unique end-to-end platform and remote proctoring services are enhanced by customer service support, ensuring successful institution-wide adoption and rollout. Founded in 1999, Inspera is on a mission to improve education on a global scale. With more than 200 dedicated EdTech entrepreneurs collaborating to revolutionize the assessment process. www.inspera.com/us
###
Media Contact
Inspera USA, Inc.
20 N. Wacker Drive
Suite 1151
Chicago, Il 60606
Website: https://www.inspera.com/us
Email: [email protected]
newsroom: news.38digitalmarket.com