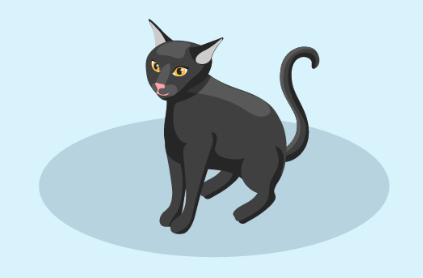 Insurance Navy Brokers Partners with Prudent Pet to Offer Comprehensive Pet Insurance Coverage
Insurance Navy Brokers, a leading insurance agency known for their commitment to providing innovative insurance solutions, is excited to announce their partnership with Prudent Pet
Insurance Navy Brokers, a leading insurance agency known for their commitment to providing innovative insurance solutions, is excited to announce their partnership with Prudent Pet, a trusted provider of pet insurance. This collaboration marks a significant milestone for Insurance Navy Brokers as they expand their offerings to include comprehensive pet insurance coverage, catering to the evolving needs of their valued clients.
Pet ownership has soared in recent years, with millions of households considering their furry companions as beloved family members. Recognizing the growing demand for pet insurance, Insurance Navy Brokers has joined forces with Prudent Pet to offer reliable coverage that ensures the well-being and protection of cherished pets.
Through this partnership, Insurance Navy Brokers will leverage Prudent Pet's expertise in the pet insurance industry to provide clients with a wide range of coverage options tailored to meet the unique needs of their pets. Whether it's accident and illness coverage, or routine care coverage, pet owners can now rely on Insurance Navy Brokers to help them find the right policy to safeguard their pets' health and provide financial peace of mind.
"We are delighted to announce our collaboration with Prudent Pet to offer comprehensive pet insurance coverage," said Fadi Sneineh, President at Insurance Navy Brokers. "At Insurance Navy Brokers, we understand that pets are cherished members of the family, and their well-being is a top priority for pet owners. By partnering with Prudent Pet, we can now provide our clients with the necessary coverage and support to ensure their pets receive the best possible care without financial burden."
With the new pet insurance offering, Insurance Navy Brokers aims to simplify the insurance process for pet owners by providing a seamless experience from policy selection to claims assistance.
Pet insurance offers numerous benefits, including coverage for veterinary visits, diagnostic tests, surgeries, medications, and emergency care. Insurance Navy Brokers' partnership with Prudent Pet enables pet owners to access these invaluable benefits and safeguard their pets' well-being, no matter what unexpected situations may arise.
For more information about Insurance Navy Brokers' pet insurance coverage in partnership with Prudent Pet, please visit their website at www.insurancenavy.com or contact their office at 888-949-6289.
About Insurance Navy Brokers:
Insurance Navy Brokers is a leading insurance agency serving the Chicago area. With a commitment to personalized service and innovative solutions, Insurance Navy Brokers offers a comprehensive range of insurance options, including auto, home, renters, commercial, and now pet insurance. Their experienced team of agents ensures that clients receive the right coverage to protect their assets and loved ones. For more information, visit https://www.insurancenavy.com/.
###
Media Contact
Insurance Navy Brokers
105 W Adams St Suite 3600, Chicago, IL 60603
Phone: 312-500-6903
newsroom: news.38digitalmarket.com