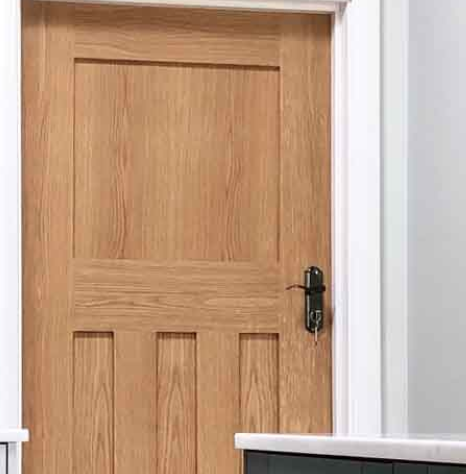 Internal Doors, UK's leading Door Retailers Introduce the "New Essentials Range"
Catalog Showcasing LPD's White Moulded/ Composite Doors, White Primed Doors, Grey Doors, and Pine Doors at Attractive Prices
Internal Doors, reputed suppliers of internal and external doors, interior fixtures, and door accessories in the U.K., is pleased to present their all-new Essentials Range. This catalog is now updated with LPD's white molded composite, white primed, grey, and pine doors at attractive prices. The doors are available in prefinished, primed, and unfinished versions. All of the Essential Range doors are backed by a 10-year guarantee against manufacturing faults. These doors also come with FSC Accreditation, which means they are made using materials obtained from sustainable sources. The white molded doors and white primed doors need a little sanding to remove any kind of handling marks before they get a fresh coat of paint.
The best thing about these doors is that they can be painted with the choicest of oil-based paints, or they could be simply painted white. While adding a pop of color to these doors is a great way to accentuate the look, white doors with contrast furnishing are also the current design trend. The internal doors are made of oak with thick lippings, and the doors can be trimmed or adjusted per the industry standard. Thicker oak veneers are also used to enhance the overall look and durability. Internal Doors also specializes in solid cores as well as hollow core doors.
The showroom currently features over 90 doors available to view. Customers can visit the brand new store at the South-West Leicestershire location or call the office for a prior appointment to avoid the crowd. The store features an amazing collection of contemporary doors, glazed doors, and the popular Mexicano selection. The company strives to stay on top of the trends and the growing range of styles and finishes in indoor doors. This helps them widen their product range and update their existing ones at the best prices.
Customers who are unsure what to buy or want to have a closer look, touch, and feel the finish, are always welcome to visit the store. The expert sales staff present in the store have extensive knowledge about the industry. They also offer advice and provide the desired information on the specifications, preparation, installation of doors, aftercare, etc. Internal Doors aims to bring the best-in-class interior and external doors, door furniture, linings, skirting boards, door treatments, and architrave sets. Whatever the style of the home might be, homeowners can find the right door and accessories here.
To learn more visit https://www.internaldoors.co.uk/internal-doors/essentials-range
About Internal Doors
Internal Doors established in 2011 is one of the leading retailers in the UK dealing with internal doors, interior fixtures, and door accessories. The online store features an extensive catalog of wooden internal and external doors to suit various property styles.
###
Contact
Internal Doors – Leicestershire, United Kingdom
Phone: 01455-501524
Website: https://www.internaldoors.co.uk/
newsroom: news.38digitalmarket.com

This content is published on behalf of the above source. Please contact them directly for any concern related to the above. 
This press release may contain forward-looking statements. Forward-looking statements describe future expectations, plans, results, or strategies (including product offerings, regulatory plans and business plans) and may change without notice. You are cautioned that such statements are subject to a multitude of risks and uncertainties that could cause future circumstances, events, or results to differ materially from those projected in the forward-looking statements, including the risks that actual results may differ materially from those projected in the forward-looking statements.