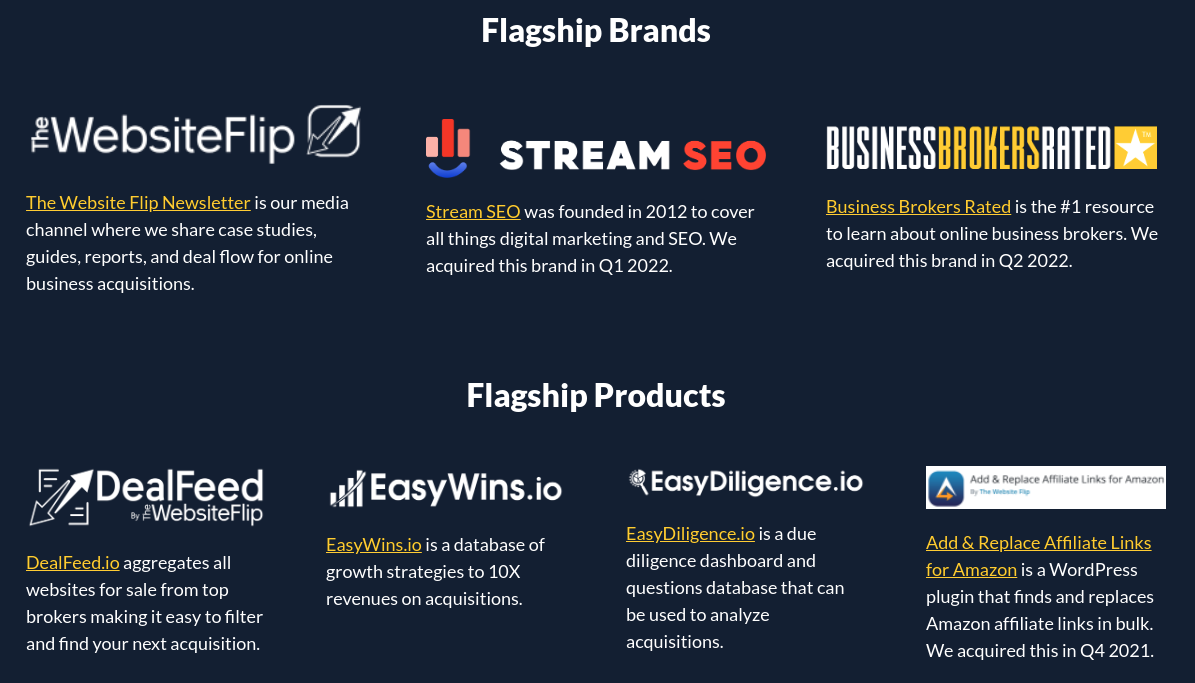 Inventige HoldCo, The Holding Company For Several Flagship Brands Launched
Inventige.io makes its mark by buying, building, and selling online businesses
Inventige.io, the new holding company - https://inventige.io/, was recently launched and will manage several flagship brands that have made their mark in buying, building, and selling online businesses.
Considered experts in the field since 2008, the team has gone from strength to strength over time. It has more than five decades of experience with the team, which is leveraged to ensure only the best results. It's interesting to note that the company has bought, built, and flipped more than 200 businesses since its inception. Its consistent track record has won it recognition from top publications.
Inventige.io has bought under-performing online businesses that have not managed to reach their potential. If there is room for growth in a business, then https://inventige.io/ will ensure that the potential is met. Moreover, it is known to prepare these businesses for sale and find strategic buyers. As its founder, Mushfiq, says, "We provide the opportunity to obtain outsized returns that are not correlated with conventional markets. We apply our years of growth tactics to grow businesses into 6-7 figure assets."
And now it has launched an umbrella company that will hold several popular brands that have made a mark of their own. One of them is The Website Flip, its media channel. https://thewebsiteflip.com is the comprehensive platform where the company shares case studies, guides, reports, and deal flow for online business acquisition. Thus it is a one-stop resource for those who want to know more about flipping websites.
Stream SEO on the other hand has made its mark for a decade now. https://stream-seo.com offers valuable information on how to build, scale and flip content websites. Inventige.io acquired the platform in the first quarter of 2022 to talk about everything related to digital marketing and SEO. It then acquired https://businessbrokersrated.com, which is the leading resource for those who want to know more about online business brokers.
The platform has hundreds of business broker reviews for the benefit of readers. It thus enables them to buy or sell any online business with confidence and make the best decision for themselves. Those who want to increase website traffic and revenue head to https://easywins.io/, which offers valuable insights. This expansive database contains more than 120 tried and tested strategies that have been applied to close to 200 websites in over a decade to boost their evaluation.
Finally, now in the portfolio of Inventige.io is https://easydiligence.io/, which is a resource for due diligence questions that need to be analyzed before buying a website. This tested due diligence dashboard has a database of more than 45 questions, ensuring that website buyers make sound, and emotion-free decisions. With all these popular brands now operating under the umbrella company, Inventige.io, it is the only place one needs to look at before buying, growing, and selling online websites.
About Inventige.io
With more than 50 years of experience between the team, the company has made a name for itself by acquiring, growing, and selling online businesses.
###
Media Contact
Inventige.io
newsroom: news.38digitalmarket.com

This content is published on behalf of the above source. Please contact them directly for any concern related to the above.