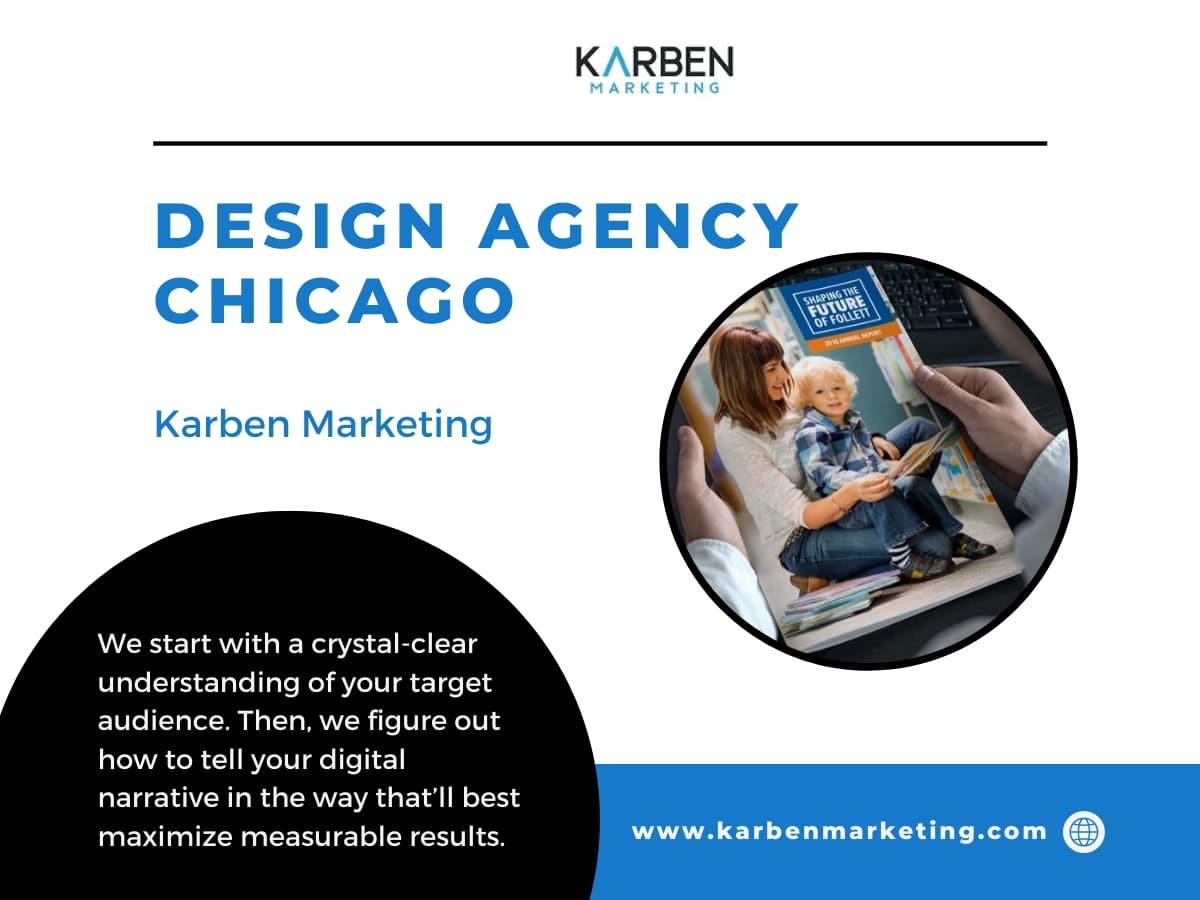 Leading Digital Marketing Company Announces Providing Free Digital Marketing Consultations
Karben Marketing has announced that the company will provide business owners with a free digital marketing consultation. Book directly via the company's website or over the phone.
Leading digital marketing and graphic design agency, Karben Marketing, announced it would start providing businesses with a free digital marketing consultation. While the company has not revealed what will be covered in the consultation, it may include and not be limited to an online discussion of the company's goals. The company's digital marketing experts may also help business owners to explore the potential of taking an otherwise predominantly offline line business online.
The Chicago marketing agency was recently quoted as saying that digital marketing is now a mandatory requirement for businesses to succeed regardless of what they sell. In fact, digital marketing is often much more cost-effective and practical than regular or traditional marketing practices.
In the past decade, business owners have come to realize that digital marketing plays a crucial role in helping companies to reach their target audience through digital channels and platforms. In the digital age, where most people spend a significant amount of time online, that is where it makes sense to reach them.
Digital marketing offers various benefits to businesses, such as increased reach through targeted demographics and geographic locations. Additionally, digital marketing is generally more cost-effective than traditional marketing methods providing measurable results through tools such as Google Analytics. Through digital marketing, businesses can engage with their customers in real-time, build solid relationships, and gain a competitive advantage over those not investing in digital marketing. Overall, digital marketing has become indispensable for businesses to establish a solid online presence, increase brand awareness, and drive sales and revenue.
Readers can find out more about Karben Marketing and register for a free consultation by visiting https://www.karbenmarketing.com/
"At Karben Marketing, we are more than just a digital marketing agency. A big part of our job is helping business owners realize the potential of going digital or leveraging the internet's power to bring in more business or brand their existing business. However, many business owners may not realize what digital marketing can do for them, so we've decided to open our free consultation to every business owner considering going online or using the internet to market their services or products." Said a representative for Karben Marketing.
She added, "Our team of professionals will consult with any business across the US. We will start by learning about the business and its goals which will help us discuss the possibilities of using digital marketing to reach those goals. It has been our experience that once business owners see what digital marketing does for them, they rarely do anything else. After some of the top businesses, today are online only for a reason."
About Karben Marketing
Karben Marketing is one of the leading digital marketing and graphic design agencies based in Naperville, IL. The company also offers some of the best Search Engine Optimization services and many other digital marketing services aimed at businesses of all types and sizes. Karben Marketing has a growing team of creative professionals who are considered the best in the industry. By hiring the best, the company can offer an unsurpassed, award-winning service that continues to deliver results, including more awards each year.
###

Contact
Karben Marketing
1515 Legacy Circle, Suite 3G Naperville, IL 60563
630-614-1110
info@karbenstudios.com
newsroom: news.38digitalmarket.com