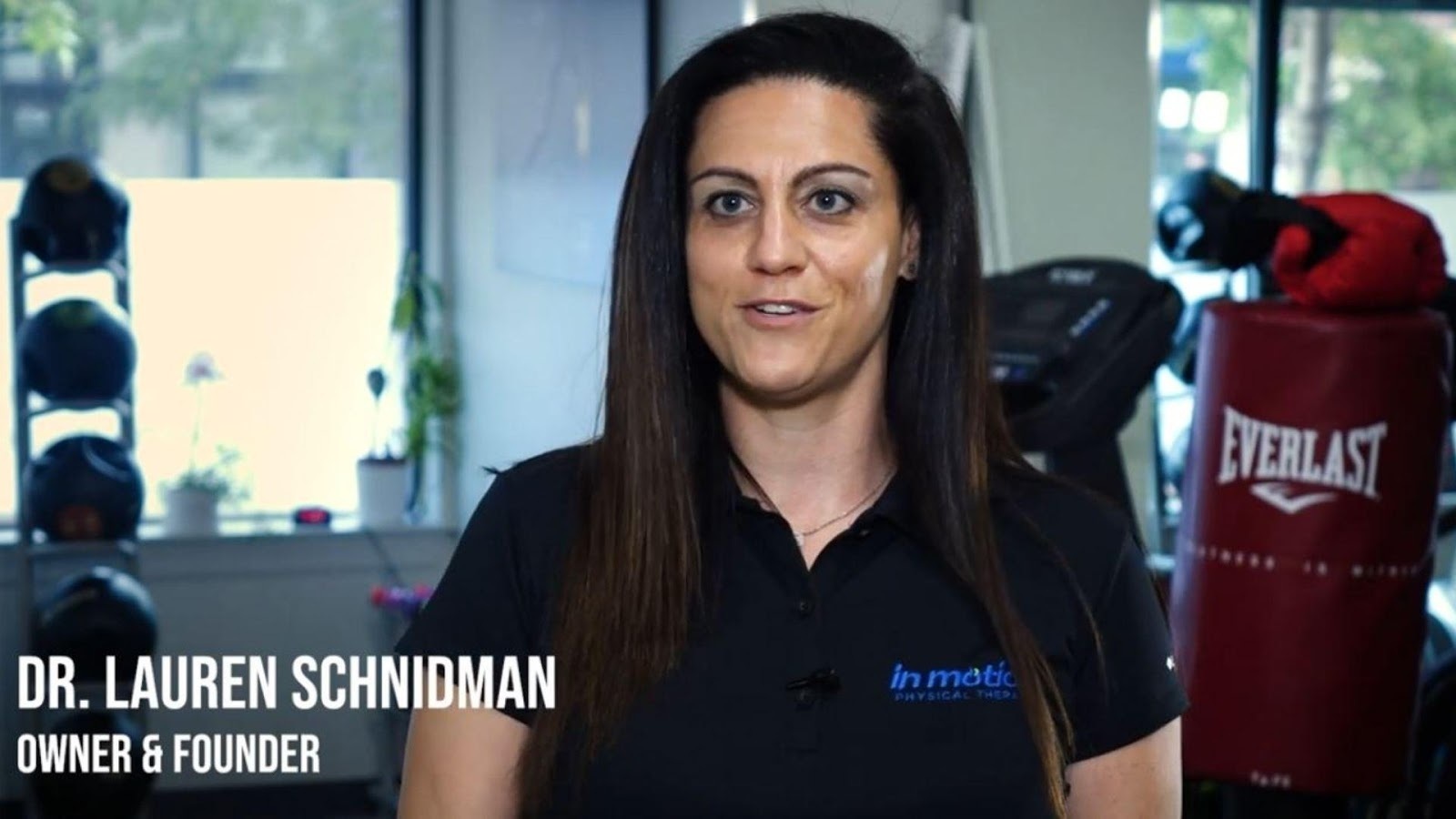 Leading Doctor Believes A Growing Number of People are Suffering from "Lockdown Feet"
Lauren at In Motion PT believes that the number of people suffering from a condition called plantar fasciitis or "lockdown feet" has increased. A condition possibly caused by travel restrictions.
Chicago, Illinois – Statewide travel restrictions and lockdowns have meant that most people spend the majority of their time at home. The situation has prevailed for over a year, and some people have rarely left home for fresh air. Many people stuck indoors have contracted a condition being labeled 'lockdown feet,' which is a sort of heel pain. Medically the condition is referred to as plantar fasciitis and is generally diagnosed in adults between 40 and 60 years of age. The most common symptom is pain in the arch of the feet or the heel.
According to In Motion PT's Lauren Schnidman, the condition is caused by wearing comfortable footwear all the time at home. The pain people feel is caused by the ligaments in the foot being stretched as the arches aren't supported. That's caused by poor quality footwear or those with floppy soles, which is the root cause of the issue. The incorrect footwear causes inflammation in a thick band of tissue that connects the bottom of the foot to the heel bone and toes.
Fortunately, there are many plantar fasciitis treatment options, though the most effective for most people will be to rest and wear high-quality footwear. However, if resting isn't working, there are other plantar fasciitis fibromatosis treatment options such as physical therapy, Anti-inflammatories, Shockwave therapy, and a few others.
Physical therapy works by stretching the muscle, which helps to improve the range of motion, consequently supporting healing and reducing pain. Coupled with a massage, most patients
will experience a reduction in pain and inflammation over a period of weeks, depending on the severity of the condition.
In severe cases, doctors may prescribe anti-inflammatory medication like cortisone injections directly into the tissue. However, Lauren believes that injections should be used as a last resort to minimize adverse effects.
About in Motion Physical Therapy
In Motion, Physical Therapy is headed by Lauren Schnidman, whose mission is to offer her patients high-quality physical therapy. The physical therapy sessions are meant to help patients get back and involved in the activities they enjoy doing, such as running. Schnidman specializes in working with tennis players, runners, and individuals who want to lose weight.

###
Media Enquiries to Dr Laurn Schnidman
In Motion Physical Therapy
2731 N Lincoln Ave, Chicago, IL 60614
Phone:773-236-2256