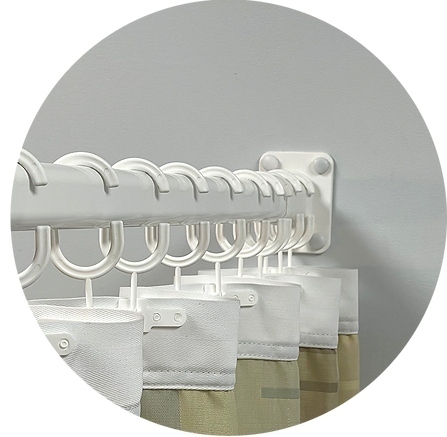 Leading Hospital Curtain Track Systems Maker Updates Product Videos
PRVC Systems helps clients make the most out of its innovative and top quality solutions
PRVC Systems considered the leading Hospital Curtain Track Systems maker, has updated its product videos to offer helpful information to clients and make it easier for them to get the best out of its top quality, convenient solutions.
Clinical hygiene has always been important, but its significance is more acutely felt today. Hospitals and surgeries want to do everything possible to ensure their premises are as infections free as possible. Medical Curtain Tracks go a long way in ensuring the highest level of hygiene in healthcare facilities. And that's precisely where PRVC Systems has built its expertise and become the country's top manufacturer and distributor for healthcare facilities.
At the heart of PRVC Systems' top-notch products is its commitment to quality. In fact, all of its products are proudly manufactured in the USA. It doesn't cut any corners in its production, and strict quality control measures are adhered to. Moreover the company focuses on the best quality materials sourced from renowned fabric mills. Thus there is a wide range of options to choose from as well.
Its curtains meet NFPA 701 fire retardant certifications and most offer antimicrobial protection, which is another crucial factor to consider when picking Hospital Room Curtain Track. PRVC Systems provides a wide range of accessories including launder cycle alert stickers, PRVC wall mount, PRVC hook, etc., perfect for cubicle and shower curtains, patient-lift cubicle and shower curtain conflict solutions, etc and infectious control management solutions.
While hygiene and safety remain top priorities, its Hospital Curtain Track System is also popular because it is incredibly convenient. These curtains and track systems can be installed quickly and are also simple to maintain in the long run. In fact, the system is designed so that the curtains can be changed without needing a ladder. That in itself saves professionals working at healthcare facilities a lot of hassle.
PRVC Systems are designed to integrate with all patient lift systems as well. With the help of these systems, clinics and hospitals can ensure uniform curtain size throughout the facility. These are just some of the everyday advantages of these products, also known as beautiful curtains and Cubicle Curtain Track systems. And they serve well for all clinical privacy curtain applications, including patient lift systems.
Given their dynamic benefits, these curtains and track systems have been installed in hospitals, small medical offices, rehabilitation facilities, nursing homes, and more. They have found their applications in various areas like patient rooms, Emergency, PICU, Blood Draw, SICU etc. Overall, PRVC Systems are a cut above the traditional ceiling-mounted tracks and curtains because they eliminate the issues caused by light fixtures and a/c vents.
And to help interested customers get the most out of its Hospital Curtain Tracks, PRVC Systems has updated product videos on its website. PRVC Door System, PRVC Trolley System, and PRVC Gate System videos take customers through these products' installation, functioning, and maintenance. "Our curtains don't bind on the track over time and are quieter than the traditional grommeted curtains," a PRVC Systems representative adds.
To learn more about these innovative, safe, and easy-to-use curtain track systems, visit https://www.hospitalcubiclecurtains.com/.
About PRVC Systems™
PRVC Systems™ is an American brand best known for its all-new PRVC systems for cubicle and shower curtains. The new systems by the company are designed for easier and faster change-outs. The curtains are designed to not bind on the track, ensuring that they are quieter compared to traditional grommet curtains on the market.
###
Contact:
PRVC Systems
1241 Central Ave Ste 634 Wilmette, IL 60091
(844) 352-5089
https://www.hospitalcubiclecurtains.com/
newsroom: news.38digitalmarket.com