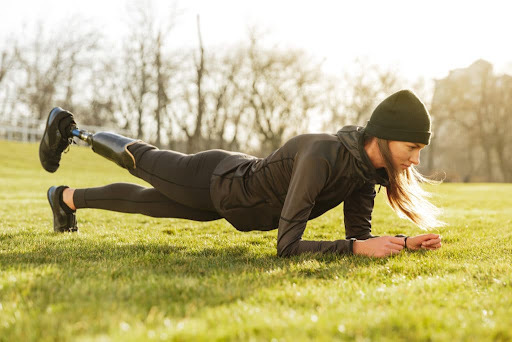 Lincoln Park's Running Physical Therapist, In Motion PT, Shares How to Stop Overstriding
Lincoln Park's running physical therapist specialist, In Motion Physical Therapy, published a new article guiding runners to avoid overstriding. Expert tips from the lead physical therapist.
One of the most well-known running physical therapy facilities in Lincoln Park and Chicago, In Motion Physical Therapy, has published a blog post titled "How Can I Stop Overstriding". The post offers expert advice for passionate runners to help them avoid injuries and make their running sessions more productive. This article outlines and explains five recommendations by the senior physician Dr Lauren Schnidman for preventing and treating overstriding-related pain. It is a must-read for new runners and trained athletes seeking to upgrade their workouts based on professional instructions.
Overstriding is an improper running condition that may result in discomfort and time off from training. Addressing these concerns can result in a more relaxed and secure running posture to stop premature fatigue when running. According to the study, practicing running drills, such as uphill running and raising cadence, are some of the most efficient techniques to avoid overstriding.
Beginners and casual runners typically choose a slow cadence, extending the time each foot is in touch with the ground. Runners can progressively raise their pace by listening to songs with a quicker beat or using a stopwatch. According to research, an optimal cadence is about 180 steps per minute. Running physical therapist at In Motion, Dr Lauren, advises athletes to raise their pace gradually by 5–10%.
A summary of the article's recommendations includes advice on increasing hamstring strength through workouts that target those muscles in a way that reflects how the muscles move when running. Running drills and uphill running can support runners helping them become more balanced and progressive while they run. Building muscle memory during warmups by repeating the same activity will help avoid almost any running injury.
Every piece of running physical therapy advice in the blog post is a result of Dr Lauren Schnidman's years of experience serving a wide range of patients. She is the head physical therapist, specializing in running physical therapy at In Motion Physical Therapy, and the company's director that published the post. She holds a Bachelor of Arts degree in biology and psychology from Washington State University in St Louis and a doctorate in physical therapy from Wheeling Jesuit University, among other impressive credentials. Dr Schnidman is a professional nutrition and fitness consultant at In Motion Physical Therapy and served as a National Academy of Sports Medicine Certified Personal Trainer.
The blog post can be read in its entirety by visiting https://inmotionptchi.com/, the In Motion Physical Therapy website.
"Physical therapy can be an effective remedy if you believe you have overstretched, especially if you are in pain. Your running posture can be corrected with appropriate treatment exercises and strengthening methods. You can learn new ways to use your body and rebuild muscles with physical therapy. You can avoid having to cope with unpleasant pains caused by overstriding in the future. Make an appointment right away if you want to quit overstriding and identify other issues which may be holding you back." stated Dr Schnidman.
About In Motion Physical Therapy
In Motion Physical Therapy is one of Chicago, Illinois's premier physical therapy facilities. The medical staff at In Motion PT is committed to treating patients with excellent physical therapy care. Athletic therapies, fitness classes, pre-and post-surgical rehab, direct and at-home services based on doctor prescription, responsive dietary plans, and other non-conventional physical therapy choices for specific areas and injuries are among the therapy techniques offered at In Motion Physical Therapy. Physical therapist Dr Lauren Schnidman founded and is the director of In Motion. She has developed therapeutic practices suited to each patient's particular preferences and needs, courtesy of her extensive knowledge of working with various patients.
###
In Motion Physical Therapy
2731 N Lincoln Ave
Chicago, IL 60614
(773)236-2256
newsroom: news.38digitalmarket.com