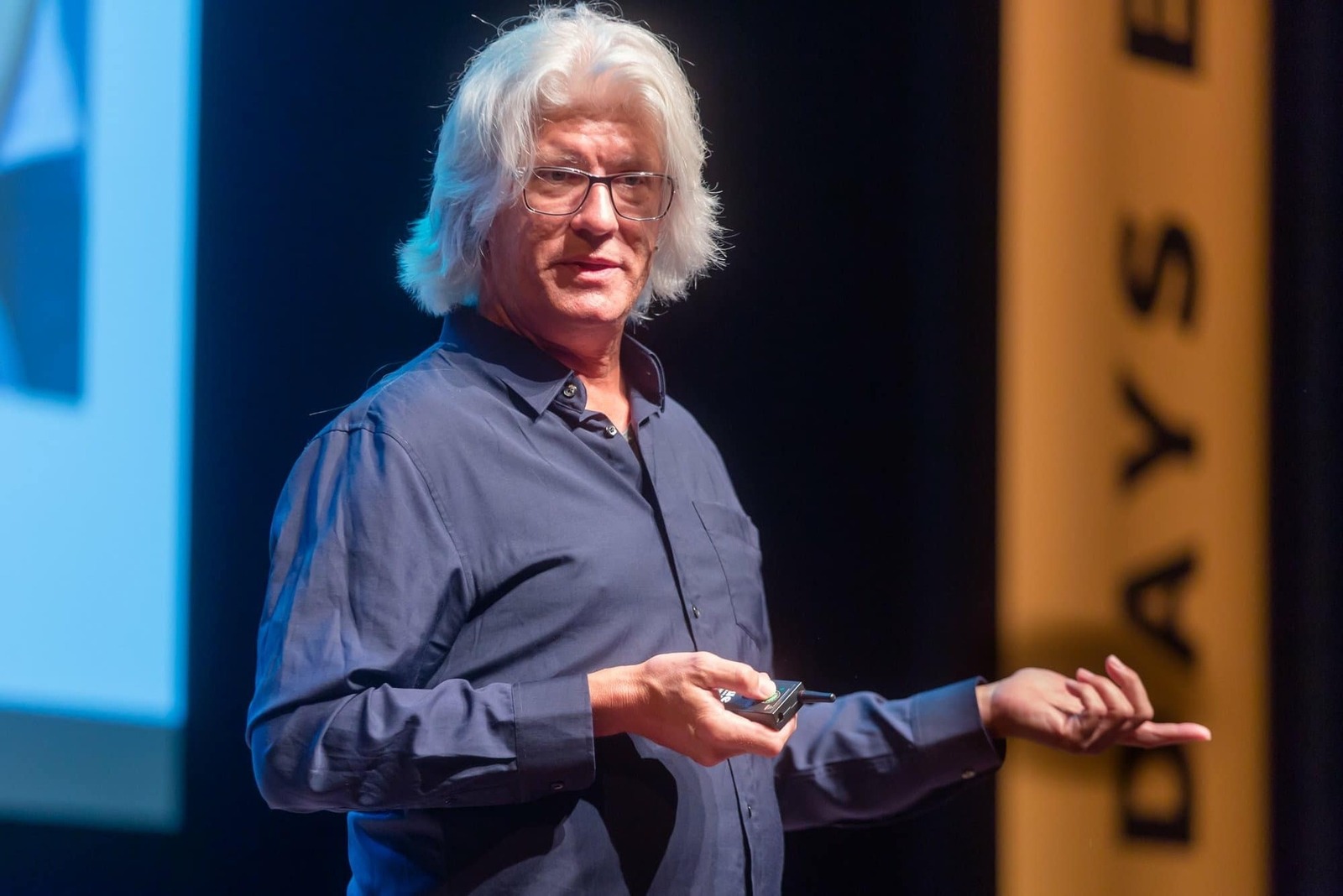 Location-based Virtual Reality Is Back from the Dead
IAAPA VR Arcade Game Buyer's Guide Showcases Industry Growth at the Amusement Industry's Largest Event
Location-based virtual reality experiences, despite being pushed to the brink of extinction by the COVID-19 shutdowns of entertainment venues, are making a comeback at this year's annual gathering of the International Association of Amusement Parks and Attractions (IAAPA). Bob Cooney, who is widely considered the top expert on location-based VR, published a virtual reality buyer's guide to help show attendees navigate the 78 exhibitors showcasing VR products.
First published in 2019, this second edition fills more than 50-pages with detailed product reviews, insights, and predictions about virtual reality products for family entertainment centers, amusement parks, and attractions. Included in the guide is a cross reference with specific product recommendations for different entertainment venues including trampoline and adventure parks, karting centers, shopping malls, resorts, waterparks, bowling centers, and movie theaters.
In IAAPA's most recent survey of global family entertainment centers, 52% of respondents had at least one VR game. This was more than any other category of attraction, including more than laser tag or miniature golf, two of the stalwart amusement attractions of the last three decades.
VR arcade games also generated the fifth highest average price per play at $7.60, compared to more than $9 for an hour of trampolining or ropes courses, and $8.22 for go karting, and $7.86 for laser tag. On a price per minute basis, VR generates the most revenue compared to other attractions. Most VR experiences are short, running between 3 and 7 minutes, compared to the average laser tag game at 15-minutes.
Cooney highlights products featuring the new VIVE Focus 3 headset from HTC. The VIVE Focus 3 is an all-in-one device that eliminates the need for backpacks and external tracking cameras. He reviews more than 30 products from companies including HTC VIVE, LAI Games, Raw Thrills, Hologate, Virtuix, VRsenal, Spree Interactive, Valo Motion, Hero Zone, Ballast VR, Creative Works, and VAR Live.
"The Focus 3 is going to quickly become the industry standard headset for location-based virtual reality games and attractions," said Cooney. "It's the first time we've had a headset designed with the needs of our industry in mind. Operators need hygiene, durability and battery life, and with a magnesium frame, magnetic face and head pads, and swappable batteries, the Focus 3 checks all the boxes."
"VIVE Focus 3 and our Location Based Software Suite were built based on feedback from our LBE partners, and deliver an industry-leading, next-level streaming experience with Wi-Fi 6E. We have actively continued to grow the VIVE Focus 3 ecosystem with physical accessories and software to further unleash the power of VR," said Shen Ye, Senior Director, Global Head of Products at HTC.
Cooney and HTC will be giving away a VIVE Focus 3 at the IAAPA Orlando conference on Thursday at 3 PM ET at the VRsenal Booth #427. Show attendees can scan a QR code in participating booths listed in the Buyer's Guide to enter for the giveaway. The more booths they scan, the more chances to win.
The VR Arcade Game Buyer's Guide is available as a free download at www.bobcooney.com/guide. Limited copies will be available at the Orlando County Convention Center at booths including Replay Magazine, Creative Works, VRsenal, and other exhibitors.
About Bob Cooney
Bob Cooney is widely considered the leading expert on location-based virtual reality. Cooney is a global speaker, moderator, and futurist covering extended realities and the metaverse. A 9X entrepreneur and Inc. 500 CEO, Cooney was a pioneer in immersive entertainment, starting one of the first laser tag companies. He helped launch the first successful VR amusement companies, Virtuality in 1991 and Global VR in 1999. He has since mentored some of the top VR manufacturers and operators over the last 20 years including, Zero Latency, Hologate, Virtuix Omni Arena, and over a dozen others.
###
Media Contact:
VR Arcade Game Buyer's Guide
Phone: (949) 439-8643
Website: www.bobcooney.com
newsroom: news.38digitalmarket.com

This content is published on behalf of the above source. Please contact them directly for any concern related to the above. 
This press release may contain forward-looking statements. Forward-looking statements describe future expectations, plans, results, or strategies (including product offerings, regulatory plans and business plans) and may change without notice. You are cautioned that such statements are subject to a multitude of risks and uncertainties that could cause future circumstances, events, or results to differ materially from those projected in the forward-looking statements, including the risks that actual results may differ materially from those projected in the forward-looking statements.