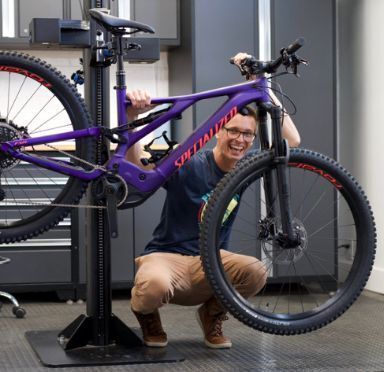 Los Angeles Electric Bike Shop Launches Monthly e-Mountain Bike Rides
Join the Rides on First Saturday of Every Month and Connect with Fellow Riding Enthusiasts
LA Fly Rides Electric Bike Shop is pleased to announce that they have launched monthly group e-Mountain bike rides starting on the first Saturday of every month. The shop had recently shifted to Calabasas and aims to help the local electric mountain bike community connect. These monthly rides provide an exciting opportunity for fellow riders and mountain bike enthusiasts to join the community, share their stories, and spread their passion. LA Fly Rides has eBikes available for riders across various proficiency levels. Whether it is the seasoned riders wanting to try out the new e-Mountain Bikes or new riders looking for some help and guidance on the trail, these sessions are perfect for every kind of rider out there.
LAFlyRides.com also offers free demo electric bikes at the venue. Riders can also choose to bring their own class-1 electric mountain bikes to the rides. Test Ride Trails are very close, and riders can try out the electric mountain bikes on single tracks and fire roads. There is also a safe and quiet back parking lot for testing commuters and leisure bikes. The expert staff is always available to guide the riders and provide them with a unique and unforgettable experience. With test and group rides already in motion, riders will be able to test full-suspension e-mountain bikes in Los Angeles.
The LAFlyRides.com store carries top ebike brands such as Cube, Gazelle, Specialized, Tern, Orbea, Riese and Mueller, Mondraker, Niner, and Yamaha. Customers can now shop for branded mountain bikes at discounted prices at the LA Fly Rides Electric Bike Shop online and at the stores in LA. Customers can also book an appointment to get their bikes serviced by experts. They do basic services on all ebikes and motor systems that work with Bosch, Brose, Shimano, and Yamaha. Some of the most common services offered here are basic tune-up, comprehensive tune-up, accessory installation, derailleur indexing, comprehensive safety checkup, tubeless conversion, troubleshooting, bike building, and box a bike services. So, those who want to ride with the best electric bike shop in Los Angeles, click the link below to RSVP for an upcoming ride on the first Saturday of April 2023.
About LA Fly Rides
LA Fly Rides Electric Bike Shop is a premier electric bike specialist and online retailer featuring branded mountain bikes, ebikes and accessories. The physical store is located in North West Los Angeles. They currently serve local residents in Los Angeles, Calabasas, Malibu, Thousand Oaks, San Fernando, Simi Valley, Beverly Hills, Glendale, Santa Monica, LA and surrounding areas.
###
Contact
LA Fly Rides
26500 W Agoura Rd #110
Calabasas, CA 91302
Phone: (323) 460-2010
Website: https://flyridesusa.com/pages/los-angeles-ebike-shop
newsroom: news.38digitalmarket.com