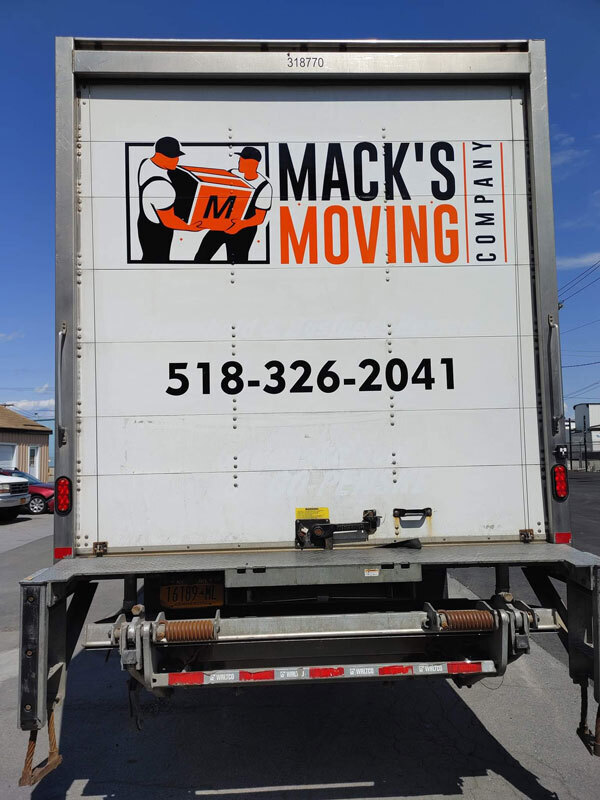 Mack's Moving Company in Albany NY offers Full-Scale Professional Moving Services
Experts in Local and Long Distance Moves, Office Moves, Packing, Storage and Junk Removal Services
Mack's Moving Company in Albany NY are pleased to share that they are now providing full-scale moving services across the state. Mack's has gained a reputation of being the most trusted local movers in the city. They have been offering world-class moving services for almost a decade now. And all these years they have remained consistent with their goal to provide an ultimate moving experience for their customers. Mack's is one of those very few moving companies in Albany NY that work towards creating everlasting relationships with their patrons; are committed to not just being good but exceeding their customer expectations, and going an extra mile to bring a smile to their client's faces.
The local movers across Mack's offices come with extensive training and moving experience. They can handle any kind of move with ease, whether it is a residential move or office move, local move, or long-distance move. Moving is stressful and there is no denying that fact. And one of the major reasons for this is people trying to handle all the things by themselves. Relocation is a huge task. There is of course the packing, loading, and unloading aspect. And then some things need to be wrapped up at the old location and prepping the new home.
So, why take the burden of DIY when there is an option to leave all the hard work to the moving and packing experts. Mack's Moving Company in Albany NY excels in providing all kinds of moving services at competitive pricing and honest quotes. Every move starts with an online or an in-house estimate followed by a personalized plan to determine the exact moving needs and preferences. The teams take different protective measures to ensure the property and the belongings are safe. Customers can now reserve their moving dates using the website or simply call the office for any queries.
The Albany NY moving company is also known for its #1 packing services. With advanced booking and free estimates, customers can book a packing service and avail themselves of professional services. Mack's packing experts have been packing for several years now and every time they do it like the pros they are. They have state-of-the-art equipment, skilled manpower, and well-maintained trucks to handle residential and commercial packing and moving services. As for storage, every requirement is different. Some people need storage to store seasonal items while others need storage space for their de-cluttering project. Whatever, the needs might be, Mack's has a storage unit to handle all kinds of short and long-term storage needs for homes and offices.
To learn more visit https://macksmovingco.com/moving-services/
About Mack's Moving Company
Mack's Moving Company is a professional moving company in Albany NY offering full-scale local and long-distance moving, office moving, packing, and storage services. They currently operate from offices in Albany, Troy, Green Island, and Clifton Park in New York with new offices coming up in Florida.
###
Contact
Mack's Moving Company – Albany, NY
Phone: 518-633-1121
Website: https://macksmovingco.com/
newsroom: news.38digitalmarket.com