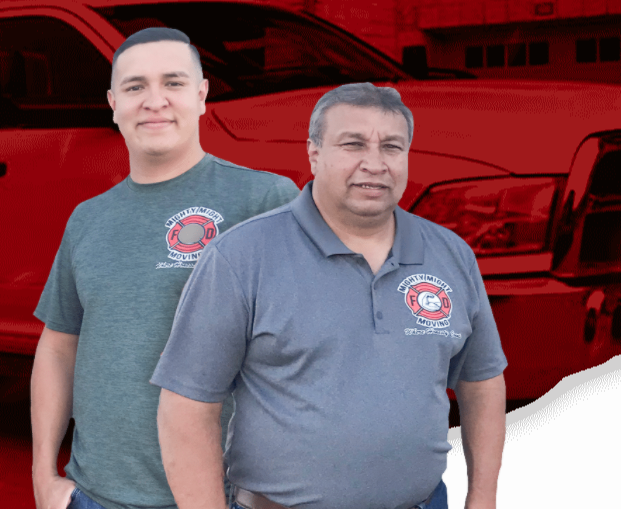 Mighty Might Moving, Reputed Movers in Georgetown, TX Now Offering Free Quotes
Offering Residential, Apartment, Office Moving & Packing Services, Safe Moves, Storage Unit Moves and Loading & Unloading of Pods & Uhauls
Mighty Might Moving, reputed movers in Georgetown, TX are pleased to announce that they are now offering free quotes on moving services. Operating on their core values i.e., honesty and trust, this moving company strives to offer high quality services for each and every move regardless of the size or the distance. There are so many Georgetown movers offering moving services, and it can be quite overwhelming for customers to choose the right mover who can help them relocate without any stress. Mighty Might Moving is a company that sets itself apart with timely delivery, customer satisfaction and professional staff.
The Georgetown movers send an on-site estimator to the property. The estimator is responsible for assessing the inventory as well as the property and providing an accurate estimate. Customers will also be explained that things such as lack of elevators, narrow doorways and other challenges will also be taken into account. This is where most movers try to trick their customers with surprise charges. But that is not how Mighty Might Moving Company works. Customers pay what they see on the comprehensive price quote which also includes all the factors of the move. This quote is fixed from start to finish, and customers will not expect any hidden charges.
Mighty Might movers in Georgetown, TX take pride in their trained, professional, dedicated and hardworking moving crew. Their goal is to make a move completely stress-free with affordable pricing. Customers can now relocate to another street or city without breaking their budget. They offer complete packing and relocation services for homes and offices across the state of Texas. Moving is much more than just packing the boxes and transporting them. There are a lot of things that the customers might need. The Georgetown movers offer a variety of services and resources to help their customers plan their move and relocate successfully.
The moving crew has experience working with all kinds of moves – from homes to apartments, condos to retirement communities, offices to storage units. The moving company also offers same day services when scheduling allows them to do so. They are currently moving to 87 cities around Texas. A major and most stressful part of the move is packing, and most people try to pack the boxes by themselves and end up spending their valuable weekends. These movers in Georgetown are readily available for packing services as a standalone service or as part of the moving service. They are equipped and trained to pack the entire home using high quality materials and extra padding wherever necessary.
To learn more visit https://www.mightymightmoving.com/our-services/
About Mighty Might Moving in Hutto, TX
Mighty Might Moving are the reputed movers in Georgetown, TX offering full scale residential, apartment and office moving and packing services. They also offer safe moves, storage unit moves and loading and unloading of pods and U-Haul trucks. The family owned and operated movers are fully licensed, insured and have a 4.8 ratings on Google.
###
Contact
Mighty Might Moving – Georgetown, Texas
Phone: 512-797-5922
Website: https://www.mightymightmoving.com/movers/georgetown-tx/
newsroom: news.38digitalmarket.com

This content is published on behalf of the above source. Please contact them directly for any concern related to the above. 
This press release may contain forward-looking statements. Forward-looking statements describe future expectations, plans, results, or strategies (including product offerings, regulatory plans and business plans) and may change without notice. You are cautioned that such statements are subject to a multitude of risks and uncertainties that could cause future circumstances, events, or results to differ materially from those projected in the forward-looking statements, including the risks that actual results may differ materially from those projected in the forward-looking statements.